Maryland's killer craft breweries have got the goods to quench any thirst.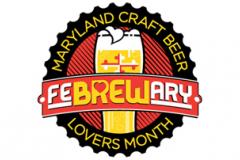 1

FeBREWary 2020 Events TBD

Maryland's official month-long celebration of craft beer lovers, and with craft brew events on tap across the state, it's the perfect time for a beer lover's getaway. Breweries, ale houses and brew pubs are open across the state, so head to your favorite Maryland vacation destination and expand your brew I.Q. with a new style of beer from a local craft brewer, or cozy up with a tall mug of an old favorite in a bit of Maryland you've yet to explore. From the mountains to the beach, FeBREWary in Maryland is the perfect opportunity to hoist a pint with good friends in great places. #MDFeBREWary
More info...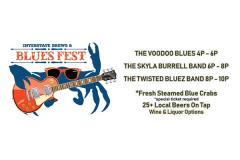 2

Interstate Brews & Bluesfest, Boonsboro

June 7, 2019
Sample from more than 25 local craft beers, while enjoying blue crabs, and amazing blues music.
---
More about Interstate Brews & Bluesfest
---
Type:
Events
---
Location:
7313 Sharpsburg Pike
Boonsboro, MD 21713
301-259-1991
---
3

Beer, Bourbon and BBQ Festival, National Harbor

June 15, 2019
Join one of the two sessions where you can sample the beers, the bourbons and the smoked meats that have made the Beer, Bourbon and BBQ Festival a stand-out for 10 years and counting.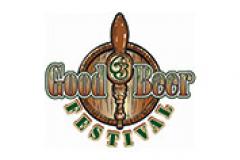 4

Good Beer Festival, Salisbury

October 11-12, 2019
The Good Beer Festival offers unlimited tastings of 100 different American craft brews, including a Local Beer Garden featuring Eastern Shore breweries. Early bird tickets are $25 for tastings and $5 for non-tastings. (Fees may apply.)  
---
More about Good Beer Festival
---
Type:
Events
---
Location:
5561 Plantation Lane
Salisbury, MD 21801
410-548-4911
---
5

Hops to Grapes Craft Beer, Wine & Whiskey Festival, Bel Air

October 19, 2019
This festival takes place on a 165 acre farm and offers craft beer, local and international wines, whiskey along with live music, yoga and food trucks.  Choose from VIP, Yoga, Designated Driver or other tickets. 
---
More about Hops 2 Grapes Craft Beer, Wine, and Whiskey Festival featuring Custom Wrangler Show
---
Type:
Events
---
Location:
2015 Calvary Road
Bel Air, MD 21015
410-652-7972
---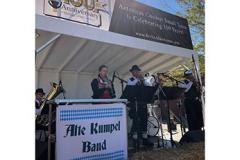 6

Berlin Oktoberfest, Berlin

October 19, 2019
Enjoy a beer garden, music, food, a cornhold tournament and the annual sidewalk sale, along with games and other activities.  A free shuttle will be available as well.   
---
More about Berlin Oktoberfest
---
Type:
Events
---
Location:
101 William Street
Berlin, MD 21811
410-629-1722
---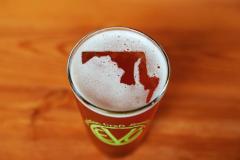 Photo By: @evolutioncraftbrewing - Instagram-2703-ig-1845781793593330399
7

Baltimore Craft Beer Festival

November 2, 2019
The Only Official Brewers Association of Maryland Event in Baltimore.  The Baltimore Craft Beer Festival is held at the beautiful Canton Waterfront Park in downtown Baltimore. The festival will feature several dozen Maryland craft breweries, as well as a homebrew competition, . Attendees have the opportunity to explore great beers. Focusing on the Charm City lifestyle, the event includes live bands, fresh local food and much more.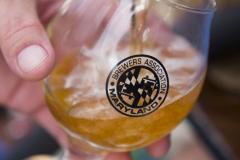 Photo By: MarylandBeer.org
8

Sykesville Craft Beer Festival

November 9, 2019
One of Sykesville Main Street's most popular events is back, the Sykesville Craft Beer Festival. This year we're twisting it into the best of local microbreweries and food truck delishes. Unlimited sampling from 40 breweries and collectible glass