Over the river and through the woods… Check out these fun Thanksgiving events in Maryland throughout the month of November.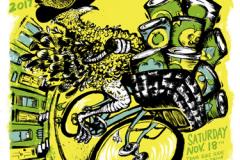 1

Baltimore's Cranksgiving

Cranksgiving is an event that combines bike riding and giving back. This scavenger hunt/food drive sends teams of riders across the Baltimore to collect food to benefit Moveable Feast. Basically, it's all about food for people in need and riding bikes with friends, new and old.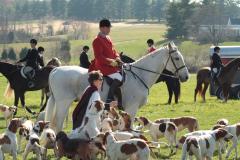 Photo By: Natasha Greenman
2

Experience the traditional Blessings of the Hounds and Horses

In Maryland, we've got a lot to be thankful for, but nothing more than our beautiful horses, our four-legged furry companions, and this land of pleasant living we call home. And for more than 150 years, Marylanders have come together on Thanksgiving to bless our beloved horses and hounds. With riders resplendent in their traditional garb and pups eager to hit the trail, it's a stirring authentic Maryland tradition.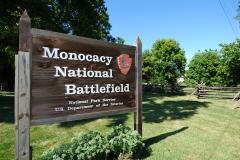 Photo By: Frederick County Tourism
3

National and State Parks

The Thanksgiving tradition is one rooted in the land, the people and the history that unites us, and we in Maryland are blessed with an overflowing bounty or special people and special places. There's no better way to spend this uniquely American holiday than coming together with friends and family to visit one of Maryland's State and National Parks. Experience the stunning bounty of nature at unique natural treasures like Assateague, Sandy Point and Blackwater, and get in touch with the stories that make America at Fort McHenry, Point Lookout, Antietam, and Jefferson Patterson Park and Museum.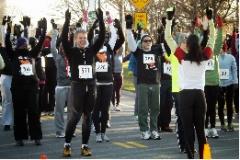 Photo By: YmdTurkeyTrot.org
4

Turkey Trots

Get off the couch and get your heart pumping at these Turkey Trots all across Maryland.  These races are a great way to spend your day, work off a few extra calories, and help great organizations!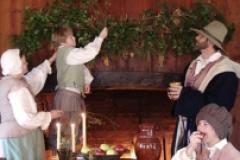 Photo By: VisitStMarysMD.org
5

Hearth and Home in Early Maryland

Explore 17th-century foodways, and celebrate the end of the growing season. Discover what it took to weather the winter before refrigerators, gas/electric stoves, and grocery stores. 
Photo By: Clark Vandergrift
6

Shopping & Retail Therapy

Unique shopping districts pepper our state. You're bound to find great shopping packed with local flavor along these Main Street districts. Whether you're shopping with a mission or just browsing, Maryland's charming boutiques and malls have the goods and unique treasures you're looking for. If you like antiquing, you'll love these Antiques Stores and Shopping Areas for finding the best deals on all things vintage.