Saying goodbye to Maryland is never easy, sometimes even for the dead. From the alleyways of old Annapolis to the frontier graves of Frederick and the battlefields of Antietam and Monocracy to the bones of Edgar Allan Poe, The Old Line State has spent nearly 400 years collecting her ghosts. Those restless spirits and their stories are out there, waiting to be uncovered.
For those who prefer less creepy fun, check out these vibrant festivals that celebrate fall fun.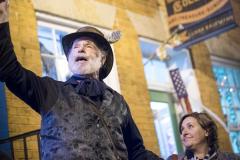 Photo By: Baltimore Wicked History Tours
1

Baltimore Wicked History Tours

Explore the very streets that inspired Edgar Allan Poe to pen some of his most twisted tails while learning the true tails of The Monumental City's most notorious ghosts, ghouls and villains. Wicked History Pub Crawls are great for mixing spirits and spirits, or you may choose to take the more civilized family-friendly tour.
Photo By: Savage Mill Ghost Tours
2

Savage Mill Ghost Tours

This hip enclave for artists and crafts people is also home to a different sort of resident that continues to haunt the resident artists in present day. Explore this unique destination's storied past and ghostly present.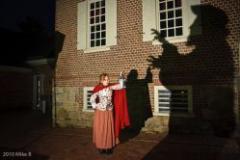 Photo By: Annapolis Ghost Tours by Watermark
3

Annapolis Ghost Tours by Watermark

The narrow streets of old Annapolis are famed for their charm and beauty, but the Annapolis Ghost Tours offers a window into the sinister side of this waterfront hamlet. Streets once trod by George Washington may still hold reflections of those bygone days. See for yourself on an Annapolis Ghost Tour by Watermark.
4

Ye Haunted History of Olde Ellicott City Ghost Tour

Walk the streets and learn about past inhabitants of this historic milltown — one of the oldest, most haunted locales in America.  A Civil War soldier; lady in white; and firefighter are among spirits described.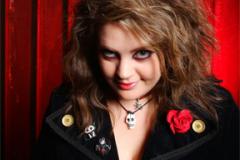 Photo By: The Original Fells Point Ghost Walk | Baltimore Ghost Tour
5

Baltimore Ghost Tour - The Original Fells Point Ghost Walk

Picture Fells Point, in Baltimore, as it was long a go ...  a rowdy seaport town, birthplace of the sleek and dangerous clipper ship, its streets full of sailors from foreign lands spilling off vessels, immigrants anxious to start life anew , ladies of the night looking to make ends meet. This explosive combination led to many ghost hauntings. This walking tour explores haunted pubs, shops, and residences of Fells Point.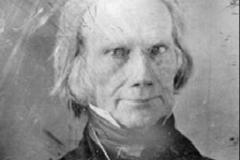 Photo By: Ghost Tours of Frederick
6

Ghost Tours of Historic Frederick

Hunt for the mysterious man in black, a spectre who has haunted the town since his execution in 1781, and meet the patriotic spirit of Frederick's famed Barbara Fritchie who still stands guard against the Confederate Army more than 150 years later. Maryland's oldest operating ghost tour. 
 
7

Chesapeake Ghost Walks

Ten Ghost Walks from Easton to Ocean City are sure to tingle the spine of the most brazen ghost hunter. Explore the quiet corners of the Eastern Shore and come face to spectral face with the ghosts that still walk the streets of colonial towns where little has changed since their demise centuries ago.
 
Photo By: Annapolis Ghost Tours & Haunted Pub Crawl
8

Annapolis Ghost Tours and Haunted Pub Crawl

Annapolis is rightfully famed for its waterfront pubs and legendary watering holes, but while the music may be live, some of the company may be dead! A haunted pub crawl is the perfect excuse to mix and mingle with guys, gals and groovy ghosts.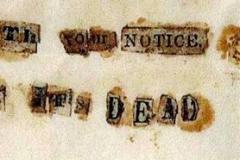 Photo By: Murder & Mayhem Walking Tours
9

Murder & Mayhem Walking Tours of Frederick

While Frederick looks like Mayberry in Maryland, it has an lesser known dark side. Explore the "other side" of Frederick's history, including some of the most scandalous, nefarious, and horrific moments in the city's past. Stories include bootlegging, bank robberies and other unpleasantries such as the case of Granville Smeltzer & Mary Nussbaum. 
Photo By: Havre de Haunts Tours
10

Havre de Haunts

Explore the streets of historic Havre de Grace with seasoned guides who know every chilling tail of this waterfront village, but are also active paranormal investigators. Havre de Haunts offers a glimpse into the world of real life ghost hunters!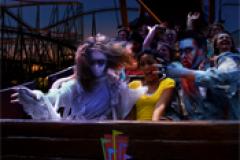 Photo By: Fright Fest Six Flags America
11

Fright Fest at Six Flags

The air over Six Flags America will be full of screams, and not just from the roller coasters! 24 haunted attractions, a Halloween playground and the chance to ride your favorite rides in the dark means thrills and chills.
Photo By: Field of Screams
12

Field of Screams

This expansive venue in Montgomery County packs a lot into one space, with two haunted trails, a house and a hayride. It remains open every Friday and Saturday, as well as some Thursdays and Sundays September 30 through November 5. For Halloween enthusiasts who have already been in past years, the designers have reworked the trails and hayride to give it new horror.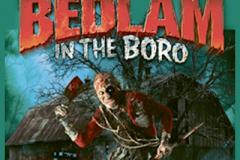 Photo By: Bedlam in the Boro
13

Bedlam in the Boro

Celebrating two decades of thrills and chills - the Lineboro Volunteer Fire Department's takes Halloween to another level. Dare to ride the terrifying Haunted Hayride and venture into the House of Terror, or choose to ride the family-friendly and  not-so-scary hayride for kids of all ages. Enjoy food, games and halloween fun!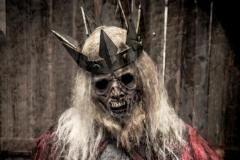 14

Bennett's Curse - Ultimate Fear Experience

The legendary Bennett's Curse is back in Baltimore with their most terrifying show to date -- Bennett's Curse Ultimate Fear Experience! From asylum patients to classic monsters, the Ultimate Fear Experience offers everything one would expect from Maryland/DC's #1 Halloween Attraction. Bennett's Curse is unleashing pure terror on all those brave enough to visit. 
 
Photo By: Nevermore Haunt
15

The Nevermore Haunt

This haunted house based in Baltimore occupies a historic four-story building that once housed a department store. It's located in the historic Oldtown neighborhood right off of E. Monument Street several blocks east of I-83. Conveniently enough, the proprietors are offering guests a private Haunt Shuttle that will pick-up and drop-off at Bond and Aliceanna Streets in Fells Point.

 
Photo By: Ghosts of Sotterley Plantation
16

Ghosts of Sotterley

Take a journey through some of the darkest moments of Sotterley's history. Take a spooky tour through Sotterley's forest, but be prepared for encounters with inhabitants both earthly and…. other.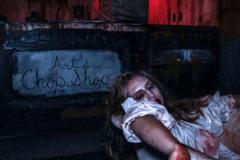 Photo By: LaurelHaunt.com
17

Laurel's House of Horror

A short trip down I-95 can bring scare-seekers to this two-roomed venue based in an old movie theater. It features escape-style rooms. Participants will be tasked with collaboarting to get out of the rooms where they face challenges posed by iconic scenes from horror movies. Reservation-only, tickets available online.
 
Photo By: MarylandHauntedHouses.com
18

Haunted Dungeons at Fort Howard Park

The Haunted Dungeons are open Fridays and Saturdays at Fort Howard Park, off of I-995 just past Sparrows Point and Edgemere. The area's recreation council has been operating the dungeons for more than three decades. The Haunted Dungeons features a walk through the terrifying woods of the Fort Howard county park, and the infamous fort dungeons, haunted since the historic battle of 1812, where the likes of Michael Myers, Freddy Krueger and Hannibal Lector await.  Hope you like clowns...

 
Photo By: Legends of the Fog
19

Legends of the Fog

Located in Harford County, the drive is always well worth it!  "Legends of the Fog" has been in operation for more than a decade and sits on one hundred acres that include a corn maze, haunted house, hayride, and even a circus.  Tickets available online. 

 
Photo By: CarnEVIL at Merriweather Park
20

CarnEVIL - Columbia

Halloween will never be the same when Merriweather Park at Symphony Woods  comes alive with horrifying mutant sideshow freaks, demented clowns, escaped circus animals.  Meander the Menacing Midway, take a trip into the "Abandoned Circus" Haunt, complete with twisted games and prizes, sample frightful foods, and spine-chilling cocktails, all while local bands and DJs keep you in the Halloween spirit. Make sure you explore the multiple scare zones of the Abandoned Circus in the woods. It's dark, it's creepy, and the things that live in the woods are waiting.....
 
21

Spirits of Ellicott City Pub Crawl

You may want to consider a drink (not included in the tour price) as you explore inside select restaurants to witness favorite haunts of Ellicott City's ghosts and hear their stories.  To sign up for this extended tour, you must be 21 or older.
Photo By: Clark Vandergrift
22

B&O Railroad Museum Wizards and Witches Weekend

Come dressed as your favorite wizard or witch for a day of magical fun! Hop on the Wizards Express, watch a Sword Demonstration by Medieval Times knights, take an Herbology Class and learn all the magical properties of plants. Take part in hands-on STEAM educational experiments, an Edible Potions Class, Wand Making, and more.

 
Photo By: HistoricLondontown.org
23

London Town Sins and Secrets

Explore the dark underbelly of London's history. Walk the streets of the long dead seaport, discovering its more salacious stories. Learn about the pirates who prowled the South River, an eighteenth-century bar fight, a spy who dined with the rich of our town, and a runaway sailor with ribald tattoos! Bring back alive the tavern atmosphere with alcoholic drinks and refreshments, included in the price.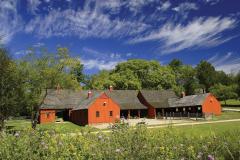 Photo By: From book "In Full Glory Reflected"
24

Jefferson Patterson Halloween Festival

Make Halloween special for your family this year by attending the free Halloween Festival at Jefferson Patterson Park and Museum. Enjoy games, arts & crafts, face painting, a haunted wagon ride, fortune teller, camp fire stories, free candy and if you're really brave take a walk through the haunted barn. Everyone is invited to wear their favorite Halloween costume. Costume contest open to children 10 years-old or younger

 
25

Historic St. Mary's Haunted Ship

Don a costume and visit the Maryland Dove, transformed into a not-so-scary haunted ship. There will be trick-or-treating, face painting, and games. Donations appreciated.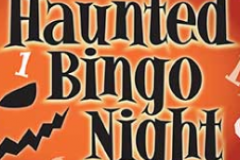 Photo By: BayRestoration.org
26

Haunted Bingo

Come to the Chesapeake Bay Environmental Center hungry and ready to try your luck at Bingo! This is an adult event (21+) Homemade soups and bread will be for sale. Snacks and drinks free! There will be beer, a special witch's brew, soft drinks, chips, desserts, and a 12′ candy bar. Pre-registration for $30 includes pack of 20 ("9on") bingo papers and door prize tickets. $35 at the door. Wear a costume to win extra prizes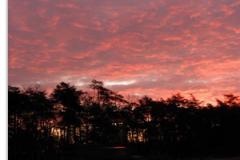 Photo By: Department of Natural Resources
27

Haunted History Hike

A Soldier's Delight guide will lead you by lantern light through the park after dark! Hear ghostly tales of local lore. See some of the night hunters that travel by wing that may have been the inspiration for some of the world's ghosts. You'll hear tales of gruesome crime and punishment and visit the site of Maryland's first public execution for murder. Recommended for adults and families with children 8+, $5/person. Reservations are highly encouraged