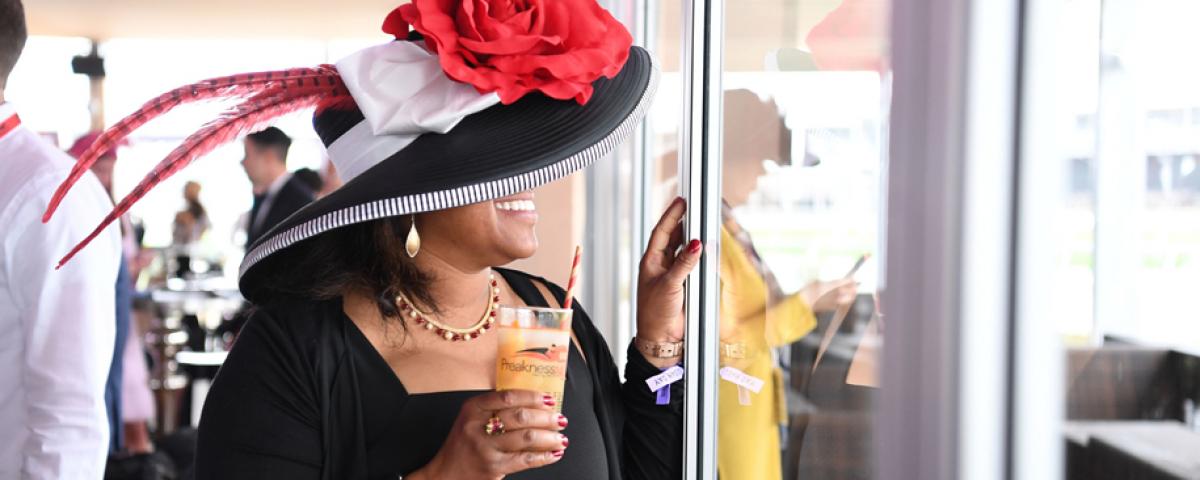 7
Signature Maryland Cocktails
Need to wet your whistle? Maryland can satisfy your thirst. Full of Maryland spirit, and Maryland spirits, these signature cocktails embody all that is great about the Free State from horses to Old Bay to crabs and oysters. When ordering, be sure to ask for a local liquor to be used in your libation.
View Entire List
Image Credit: The Maryland Jockey Club
1

Black-Eyed Susan

Official drink of the Preakness Stakes, Black-Eyed Susans flow freely across Maryland the third weekend in May for the second leg of the Triple Crown. Named for Maryland's state flower and symbolic of the flowers used to make the blanket that drapes the winning horse, the mixture of orange and pineapple juice, vodka, rum, and orange liqueur, mimics the yellow color of the flowers that grace the Maryland summer countryside. It has been the race's official cocktail since 1973, created in honor of the Preakness' centennial. Old Maryland Grill in College Park serves these pretties year-round.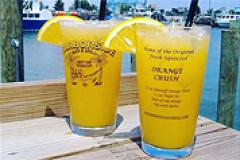 Image Credit: Harborside OC Instagram
2

Orange Crush

Ocean City's Harborside Bar & Grill is home to the original fresh-squeezed Orange Crush. Owners Chris Wall and Lloyd Whitehead, along with their friend Jerry Wood and bartender Kelly Flynn, invented the refreshing cocktail one slow Sunday afternoon in the fall of 1995. The recipe is not a secret: cubed ice, two ounces each orange vodka and triple sec, the juice of one crushed orange and a splash of Sierra Mist (Sprite or club soda can also substitute for this). Crushes can now be found throughout Maryland and in a variety of flavors, but folks swear the original at Harborside crushes the competition, hands-down.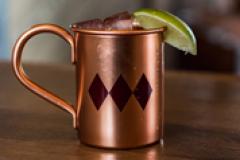 Image Credit: Sagamore Spirits
3

Maryland Mule

Spicy ginger beer and sweet lime are the constants for a mule cocktail, traditionally served in a copper mug. A Maryland Mule gives a nod to the state's liquor tradition and uses rye whiskey as the alcohol of choice for this refreshing, bright libation with Sagamore Spirit leading the charge. Bushmill Tavern in Abingdon and St. Michaels' Crab Claw Restaurant are just two locations serving up this traditional beverage with a Maryland twist.
Image Credit: Pusser's Caribbean Grill
4

Pusser's Painkiller

You need to know your numbers when you're ordering a Pusser's Painkiller--one through four determines how many parts rum are the basis of your cocktail. This infamous cocktail is straight from the Soggy Dollar Bar on Jost Van Dyke in the British Virgin Islands, but Annapolis' Pusser's Carribean Grill is the only stateside location where you can enjoy this island treat. Available year-round, this cocktail, with a strong rum base and hints of trade wind breezes, is a favorite of sailors and is the unofficial beverage of the United States Sailboat and Powerboat Shows, held in Annapolis every October.
Image Credit: Middleton Tavern
Image Credit: Crabcake Factory USA
6

Maryland Bloody Marys

Marylanders put Old Bay on and in everything--including our Bloody Marys. The concoction of spices that makes magic in the steamer with fresh Chesapeake Bay crabs extends its special powers by giving this Sunday brunch staple some Maryland flair. Many Maryland restaurants have secret recipes for their Bloody Mary mix, and some, such as George's Bloody Mary Mix, which George developed as a bartender at Annapolis' Middleton Tavern, can now be purchased by the bottle to take home. While some restaurants keep their secrets in the glass, others lay it all out on top with the addition of bacon, lump crab, crab claws, spicy green beans, fried chicken, and even whole soft-shell crabs. Over-the-top, meal-in-a-glass Maryland Bloody Mary's can be found at Phillips Seafood Restaurant (Baltimore and Ocean City)  and Ocean City's Crabcake Factory USA.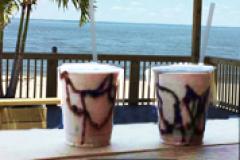 Image Credit: Shanty Beach Bar, Tolchester Marina
7

Mudslide

In the heat of summer, nothing cools you to the core better than a mudslide--a frozen decadent mix of vodka, Kahlua, Bailey's Irish Cream, and chocolate syrup. And the best place to partake of this adult summertime treat is one of the many beach bars that spring up each summer along the shores of the Chesapeake Bay. Every bar has their own special recipe, but not-to-be missed mudslides can be found at Kentmorr Restaurant and Crab House and The Shanty Beach Bar at Tolchester Marina—where an entire ice cream sandwich is blended into each drink! If you are oceanside, Fish Tales in Ocean City can satisfy your craving and if you're in Baltimore City, Abbey Burger and Clark Burger both have "adult milkshakes."