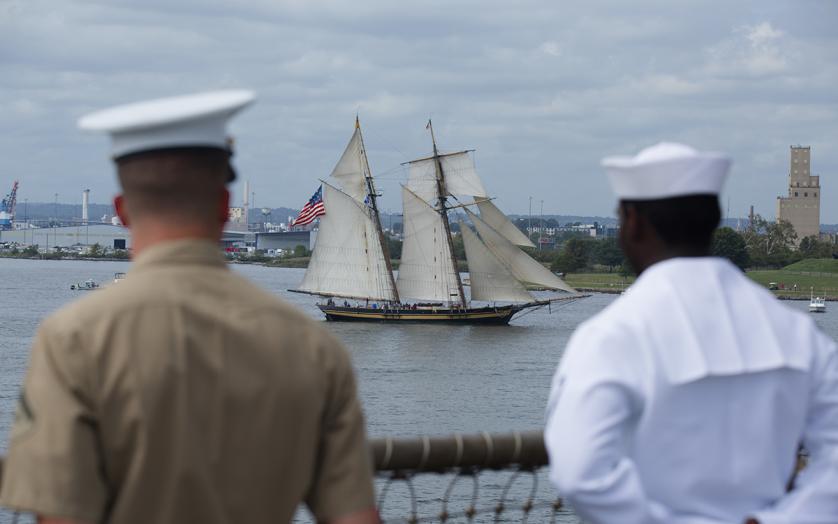 Events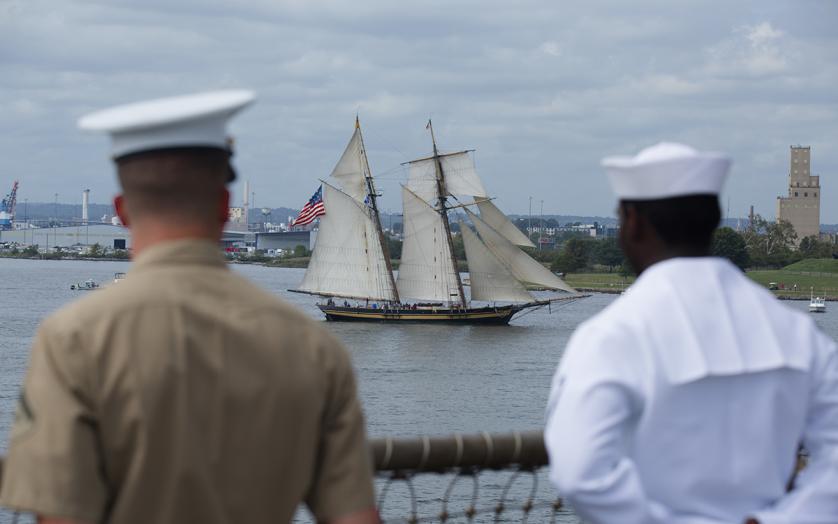 Maryland Fleet Week & Flyover Baltimore presented by Northrop Grumman returns to Baltimore City and Baltimore County this fall with an exciting line-up of ship tours, festivals, flyovers, and educational activities, taking place IN-PERSON September 7-13, 2022, at the Inner Harbor, Upper Locust Point, Fells Point and Martin State Airport.
FLEETS: Ships begin arriving in Baltimore on Wednesday, September 7 and will include United States, British and Canadian naval ships, U.S. Coast Guard vessels, NOAA (National Oceanic and Atmospheric) and Army Corps of Engineers working vessels, the USS John Brown, and the Savannah as well as traditional sailing ships including the Danish sail-training tall ship Danmark. They will be docked at various locations around Baltimore, including the Inner Harbor, Fells Point and North Locust Point, and tours will be available from September 8-11 from 10 a.m.- 5 p.m. - (Official list of vessels will be available 30 days prior to event.)
FLIGHTS: NEW this year, there will be an exciting series of flyovers of military aircraft, September 9-11 from 10 am-6pm, centered at Baltimore's iconic Inner Harbor. Event-goers will enjoy seeing and hearing the roar of jets overhead while strolling around the festivals or taking tours, providing access to more people than in previous years.
FESTIVALS: The Fleet Week Festival, located around the Inner Harbor, includes lots of local flare with vendors, food, drinks, hands-on activities, a children's area, , and live music in addition to vendors from maritime, military, cultural and historical organizations. Highlights for the weekend include the "Selfie with a Sailor" Happy Hour, a Crab Soup Cook-off with military and local chefs, a Kids on the Bay Parade, Sunday Funday specials and more! The festival will take place September 9-11 from 11 am-7 pm.
Plus, an Open House takes place at Martin State Airport on 701 Wilson Point Rd, in Middle River, Baltimore County on September 10-11 from 9 am- 4 pm complete with static displays, food, drinks, and tours.
Learn More About Maryland Fleet Week & Flyover Baltimore