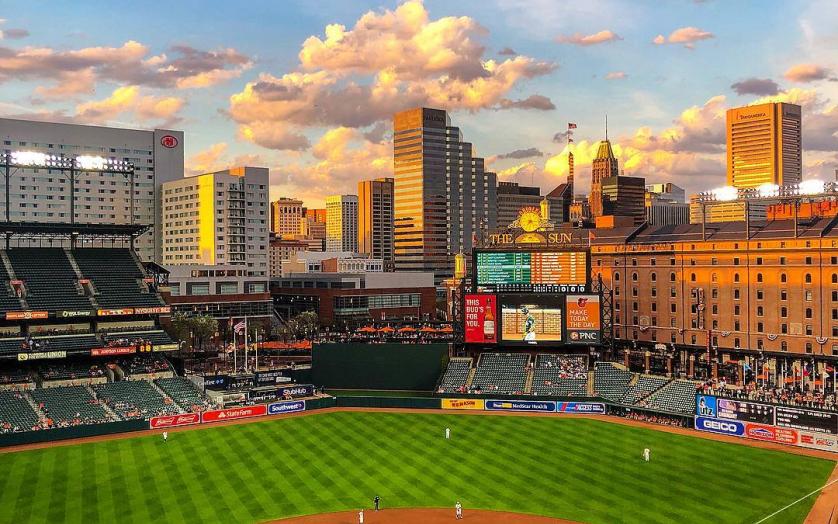 @jherpst-Instagram
Baltimore Orioles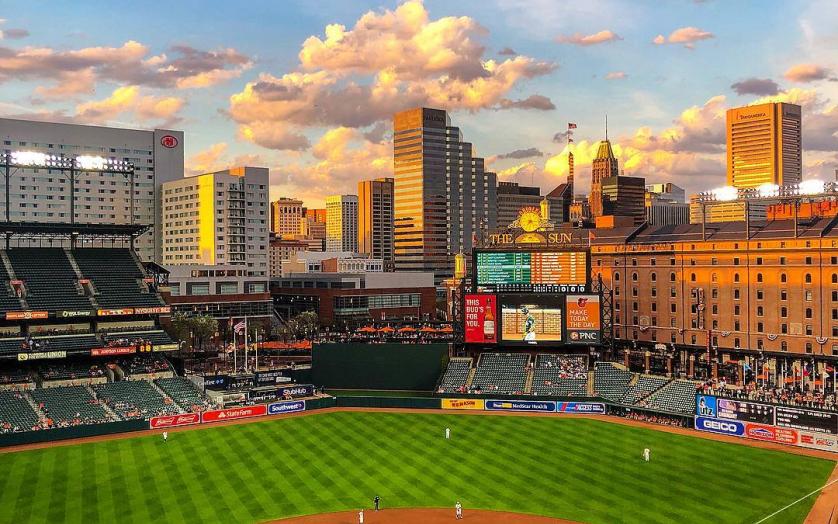 @jherpst-Instagram
See the Baltimore Orioles Play at Oriole Park at Camden Yards, Baltimore
When Oriole Park at Camden Yards opened in 1992, it changed the landscape of baseball forever; and 29 years later, it remains the best place on Earth to enjoy the greatest game on the planet. Catch just one game at "The Yard" and you'll understand why. As the first stadium in more than a generation built into its city rather than heaped on top of it, Camden Yards is a vibrant part of Baltimore's landscape of neighborhoods. Just a short, beautiful walk from Baltimore's world famous Inner Harbor and the electric Federal Hill neighborhood with its vibrant nightlife, The Yard makes a great place to start a Baltimore adventure.
Camden Yards is legendary for its pristine field, cutting-edge amenities, and uninterrupted sightlines that put you right up on the action. The outfield flag courts are home to a statue garden of Orioles greats like Cal Ripken Jr., and the luxurious club level offers fans an up-close look at the Oriole's World Series trophies, gold gloves, and more. Kids will love the first base side "Kids Corner" with its moon bounce, batting cage and frequent visits from The Bird himself.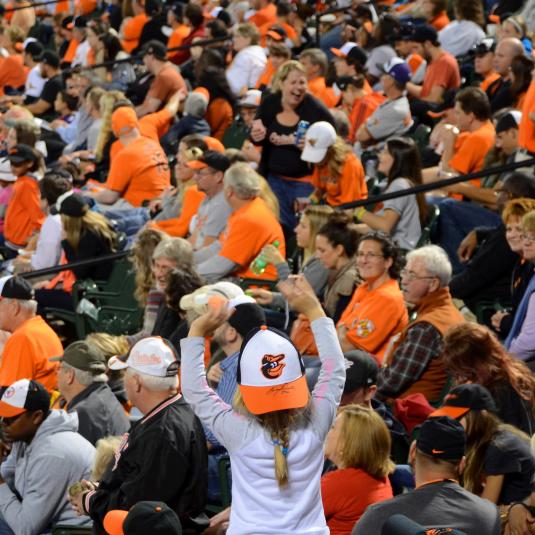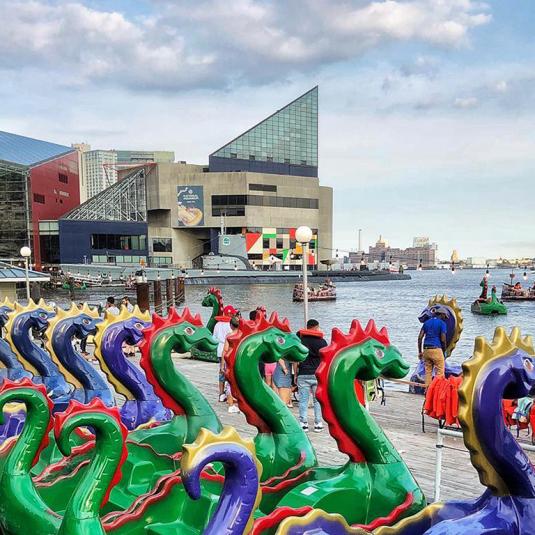 Big League Eats: Food at Camden Yards
No trip to Baltimore is complete without a delicious Pit Beef sandwich from Boog's BBQ. A fixture on Eutaw Street since The Yard opened in 1992 and source of the stadium's signature smokey scent, you'll often find Orioles Hall of Famer, 1970 AL MVP and master BBQ Chef Boog Powell himself manning the grill.
But don't let your Camden Yards culinary adventure end at Boog's. For an exotic take on a game day favorite, try the Korean BBQ ​try some Korean BBQ, a soft taco, or enjoy a thick-cut bacon burger-- there are endless options. And you can't go wrong with local craft beers like Brewer's Art and  Union Craft Brewing served throughout the stadium.
The House that Ruth Haunts: Babe Ruth Birthplace
"The House that Ruth Built" may be a memory, but "The Yard" may just be the house that Babe Ruth haunts. The Babe Ruth Birthplace is just a long fly-ball from the Orioles' cozy confines, and his family-owned bar was situated in what is now the outfield. Though it only opened in 1992, nearly 50 years after his death, Camden Yards, which welcomes fans with a bronze stature of The Sultan of Swat, may be one of only two current stadiums where the Babe played.