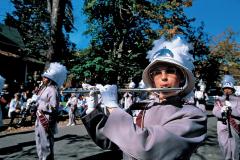 1

51st Annual Autumn Glory Festival, Oakland

October 10-14, 2018
Travel & Leisure named Oakland America's Best Town for Fall Colors, and with good reason. Celebrate Mother Nature's gorgeous foliage surrounding Deep Creek Lake with parades, a farmers market, concerts, antiques and crafts shows, and even a car show! 
---
More about Autumn Glory Festival
---
Type:
Events
---
Location:
Garrett County, Maryland
McHenry, MD 21541
888-387-5237
---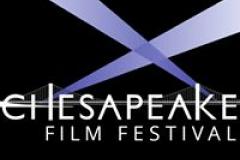 2

Chesapeake Film Festival - Easton

October 12-14, 2018
The only film festival on the eastern shore curated by industry insiders highlighting films and documentaries that inspire, enlighten and entertain. 11th Anniversary. Five venues including Avalon Theatre.
---
More about Chesapeake Film Festival
---
Type:
Events
---
Location:
40 E Dover St
Easton, MD 21601
443-955-9144
---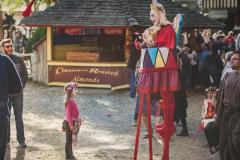 Photo By: Michael Leubecker
3

Maryland Renaissance Festival, Crownsville

Through October 21, 2018 (weekends)
Maryland Renaissance Festival re-creates a 16th-century English Tudor village in the era of William Shakespeare and Henry VIII. Renn Fest pays homage to the era with live performances,  jousting, and meandering street acts which include a fire-eater, jugglers, magicians and enchanting Renaissance music.

Enjoy a variety of food (must try the turkey leg) and explore a unique world of crafts and artistry featuring glass-blown creations, stained glass, jewelry, pottery, wood-works, leatherwork and clothing.
---
More about Maryland Renaissance Festival
---
Type:
Events
---
Location:
1821 Crownsville Road
Annapolis, MD 21401
800-296-7304
---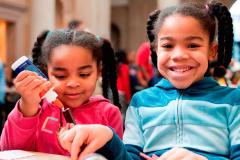 Photo By: Baltimore Museum of Art
4

Free Fall Baltimore

October 1-31, 2018
Free Fall Baltimore is a citywide arts celebration offering hundreds of free arts and cultural activities at participating venues throughout Baltimore.
---
More about Free Fall Baltimore
---
Type:
Events
---
Location:
401 W Pratt St
Baltimore, MD 21202
410-752-8632
---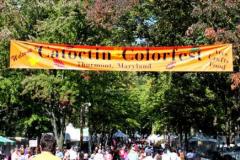 5

Catoctin Colorfest, Thurmont

October 13-14, 2018
Local art, jewlery, crafts, and a variety of delicious food are just a few of the fun things you will find at this annual event that began in 1963! Catoctin Colorfest, in Thurmont, is one of the largest outdoor craft shows on the East Coast and is held as the area's leaves are crescendoing in vibrant colors.
See more Fall Festivals in Frederick!
---
More about Catoctin Colorfest
---
Type:
Events
---
Location:
Community Park
Thurmont, MD 21788
301-271-7533
---
Photo By: Western Maryland Scenic Railroad
6

The Fall Foliage Experience, Cumberland to Frostburg

Through October 31, 2018, except Mondays
Climb aboard the restored diesel locomotive on the Western Maryland Scenic Railroad and climb through the beautiful Allegheny Mountains.  A narrator on-board provides "color" about the history and cultural locations along the way.  Autumnal colors, vintage railroad experience, what could be better in the Fall.
---
More about Fall Foliage Experience in Allegany County
---
Type:
Events
---
Location:
13 Canal Street
Cumberland, MD 21502
301-759-4400
---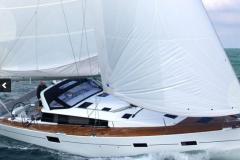 Photo By: United States Sailboat Show
7

Annapolis Boat Shows

United States Sailboat Show
October 4-8, 2018
Bring the family to this world-famous sailboat show where you will find something for everyone; seminars, clothing & accessories, and boats of all sizes. Enjoy the many shops and restaurants in historic Annapolis.

United States Powerboat Show
October 11-14, 2018
Miles of docks exhibit everything from luxurious motor and ocean-going yachts and "down east" trawlers to high-performance powerboats and offshore fishing machines. On display are boats of every style from 8' to 80' including water toys of all types, express cruisers, inflatables, paddle boards, ski boats, trailerable powerboats, pontoons, and an extensive collection of center console fishing boats.

Annapolis
8

Maryland Wine Festival, Westminster

October 13, 2018
This event at the Carroll County Farm Museum has grown from an informal gathering on a local farm to a hub for local wineries to showcase their products to nearly 25,000 attendees. Enjoy food, music, artisan vendors and winemaking demonstrations. Take an educational seminar and learn the ins and outs of wine tasting. Feeling adventurous? Participate in the Amateur Wine Judging.
---
More about The Maryland Wine Festival - NEW DATES
---
Type:
Events
---
Location:
500 S Center St
Westminster, MD 21157
800-654-4645
---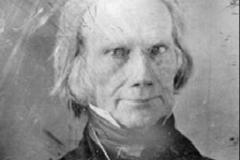 Photo By: Ghost Tours of Frederick
9

Ghost Tours & Haunted Attractions

Fall 2018
If you enjoy being creeped-out ... you will love the alleyways of old Annapolis and the  frontier graves of Frederick. The Old Line State has spent nearly 400 years collecting her ghosts. Those restless spirits are out there, waiting for YOU.
More info....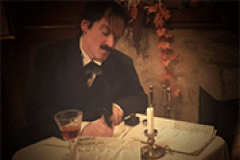 Photo By: Courtesy of Do or Die Mysteries
10

Poe's Last Stanza Dinner Theater, Elkridge

October 19, 2018
This time of year, Edgar Allan Poe's status as Baltimore's Bard and American Icon is top of mind having passed away in October 1849.  Known for his terrifying short stories, gothic horror, and poetry, his personal life is less well known.  This interactive experience changes that.  Get to know Poe the person while enjoying a three-course dinner in the historic Elkridge Furnace Inn.  
---
More about Poe's Last Stanza with Do or Die Mysteries - Dinner Style Theater
---
Type:
Events
---
Location:
5745 Furnace Avenue
Elkridge, MD 21075
410-379-9336
---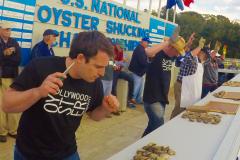 Photo By: St Mary's County
11

Seafood Festival Season is Here!

Sample seafood all around the state. The 51st annual U.S. Oyster Festival is Oct. 21-22 in St. Mary's. Don't miss the crowning of King Oyster, or the heated competition in the National Oyster Shucking Championships, plus seafood, beer tastings and more. But that's not all: Oysterfest 12 comes to Baltimore, the Chesapeake Bay Maritime Museum hosts its annual OysterFest in St. Michaels, Tilghman Island Day is just around the corner, and much more! Get all of the info at our Seafood Festivals page.
12

Autumn Wine Festival at Pemberton, Salisbury

October 20-21, 2018
Do you love wine, the great outdoors, delicious food and live entertainment? If so, Autumn Wine Festival at Pemberton Historical Park in Salisbury is for you! Produced in partnership with the Maryland Wineries Association.
---
More about Autumn Wine Festival at Pemberton
---
Type:
Events
---
Location:
5561 Plantation Ln
Salisbury, MD 21804
410-548-4911
---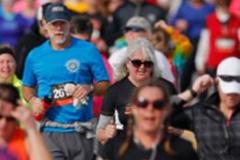 13

10K Across the Bay, Annapolis

November 4, 2018
This could be the most exciting 10k in years. The Across the Bay 10k is one of the largest, most exciting mid-distance events anywhere. 4.35 miles of the 10K course takes place over water, on the Chesapeake Bay Bridge. The Navy-Marine Corp Stadium is  one of several 10K parking lots (additional fee/pre-registration required)
---
More about 10K Across the Bay
---
Type:
Events
---
Location:
William Preston Lane Jr. Memorial Bridge
Annapolis, MD 21401
813-868-5940
---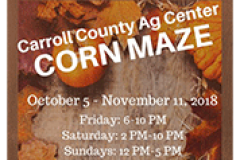 14

Carroll County Corn Maze, Westminster

October 5 through November 11, 2018
Enjoy 18 acres of straw mazes, pumpkins and hayrides.  The Corn Maze is open Fridays, Saturdays and Sundays with varied hours.  Daylight hours include family activities as well. If you plan to come by 7pm, please bring your flashlight.
---
More about Carroll County Corn Maze
---
Type:
Events
---
Location:
Carroll County Agriculture Center
Westminster, MD 21157
410-848-6704
---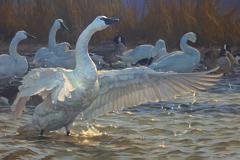 Photo By: Julia Rogers
15

Waterfowl Festival, Easton

November 9-11, 2018
A wildlife art and sportmans expo, providing the ultimate experience for sporting and outdoor enthusiasts. Join in the celebration of Maryland's sporting heritage and Eastern Shore food, drink and fun! 
---
More about Waterfowl Festival
---
Type:
Events
---
Location:
40 South Harrison Street
Easton, MD 21601
410-822-4567
---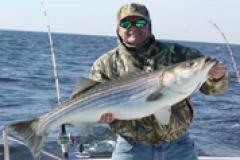 Photo By: Bill Miles
16

Chesapeake Bay Fall Classic Rockfish Tournament, Annapolis

November 16-18, 2018
Thousands of recreational and professional anglers from Maine to North Carolina will be making their way to Maryland to compete for top honors and a chance at some big money in this year's Chesapeake Bay Fall Classic, the Bay's largest fall rockfish tournament. With over 250 boats and 1,500 anglers regularly competing, the prizes and competition is larger than ever.
Sandy Point State Park
Annapolis
---
More about Chesapeake Bay Fall Rockfish Tournament
---
Type:
Events
---
Location:
1100 E College Pkwy
Annapolis, MD 21409
410-255-5535
---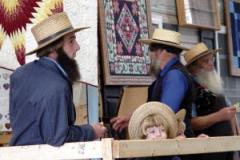 Photo By: Visit St. Mary's County, Maryland
17

Amish Quilt Auction, Mechanicsville

November 17, 2018
St. Mary's is proud of its Amish heritage. Be part of the tradition at the annual quilt auction in Mechanicsville.  Bid on beautiful Amish-made quilts and other gorgeous hand-stitched items at this traditional Amish Auction.  The annual auction features smaller hand-sewn items plus wonderful baked goods and delicious home-made soup.
---
More about Amish Quilt Auction
---
Type:
Events
---
Location:
Grove Farm Lane
Mechanicsville, MD 20659
240-538-7408
---
18

The Great Havre de Grace Oyster Feast, Havre de Grace

November 17, 2018
Attend an Oyster Feast with lots of twists.  Sample oysters on the half shell, fried oysters and oyster stew.  You can also enjoy crab soup, Old Bay wings, pit beef, turkey, ham, kielbasa cheeses, fruit, salads, sides, beer and wine, soda and dessert.
---
More about The Great Havre de Grace Oyster Feast
---
Type:
Events
---
Location:
Havre de Grace Community Center
Havre de Grace, MD 21078
410-939-2100
---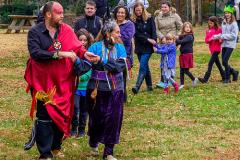 Photo By: PiscatawayIndians.com
19

American Indian Heritage Day, Edgewater

November 23, 2018
The Cedarville Band of Piscataway Indians returns to London Town for the annual celebration of native peoples. Join in a dance, talk with an elder, and enjoy the state holiday alongside the Piscataway.
---
More about American Indian Heritage Day - Historic London Town
---
Type:
Events
---
Location:
839 Londontown Rd
Edgewater, MD 21037
410-222-1919
---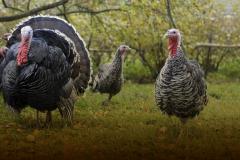 20

Thanksgiving Events and Things to Do

Over the river and through the woods…  Let's make memories, and perhaps start a new family tradition, at these Thanksgiving oriented events in Maryland.
More info...