Brilliantly Bizarre Baltimore
Say "Good Morning Baltimore" to the wacky side of Charm City.
Home of the National Anthem and the National Aquarium, beautiful Baltimore is also the birthplace and muse to Charm City's Sage of Strange, John Waters. Waters, the famous auteur of the odd, wrote his hit musical Hairspray as a love letter to his beloved Baltimore. The awesomely odd city is also the place that gave the world Mr. Trashwheel (and his good friend Professor Trashwheel), Edgar Allen Poe, Frank Zappa and the American Visionary Arts Museum.
Take a trip through bizarre Baltimore and visit welcoming neighborhoods like Hampden, Fells Point, Charles Village, Mount Vernon, the famous Inner Harbor and more, and fall in love with this great city's silly side.
Art Everywhere
Sure to leave your flabber thoroughly gasted, the American Visionary Art Museum's remarkable Kinetic Sculpture Race is an annual event pitting teams head-to-head in a race through the streets, parks—and even waters—of Baltimore. These fabulous Art-O-Nauts pilot hand-made, amphibious (hopefully!), human-powered sculptures in a race across town creating a city-wide spectacle simply not to be missed.
Speaking of The American Visionary Arts Museum (or AVAM, to the locals), the AVAM is a first-of-its kind museum dedicated to the everyday magic of the outsider artists in everyone. Located at the base of lovely Federal Hill in the heart of Baltimore harbor, the AVAM features revolving shows showcasing everything from hand crafted, moving mermaids to massive, twisting and soaring whirly-gigs. And for John Waters fans, don't miss the Divine Statue. The AVAM is an in-your-face and soon to be in-your-heart museum that takes art to eleven.
Just across the water on Fells Point's super cool Thames St., you'll find the Loring Cornish Gallery. Taking up the proud mantle of Baltimore's current glass-man, Cornish's inspiring, odd and inspiringly odd art spills out of the gallery to cover the facade of the old brick rowhouse. Prominently featured at the AVAM, you'll find Corning's work popping up and brightening your day throughout the city.
The Baltimore Hon (a local term of endearment)
Beehives, boas and charming "Bawlmer" heritage await. Bawlmer, or Baltimore for the uninitiated, celebrates the city's historic working women with the annual HONfest, a jubilant summer festival in the hipster Hampden neighborhood that just may bring Hairspray to life with its pageants, local vendors, and fantastic Baltimore style street fair—crabcake stands and pit-beef? Yes please!
Grab your friends and channel your Hon spirit year round on 36th St., known simply as "The Avenue" in Hampden, with over 100 small businesses including avant garde consignment shops, alternative bookstores, antique shops with a B-more flair, restaurants and plenty of bright, eccentric art just about everywhere. Browse Bazaar for curios, brunch at Golden West Café, grab a cone of Old Bay Caramel ice cream at The Charmery  for dessert, and make a toast at dreamy Bluebird Cocktail Room.
Spooky, Spirited History
For a deeper dive into the spooky side of Baltimore, give Baltimore Ghost Tours a ring. The Horse You Came In On Saloon in Fells Point is another popular haunt, famous as the last destination of renowned poet Edgar Allen Poe on the night of his untimely demise. Known as a "Nest of Pirates" during the War of 1812, you might even find some older ghosts complete with peg-leg and a spectral parrot. That pirate spirit continued through prohibition, keep your eyes peeled for the anti-prohibition plea built into the bricks of one rowhouse.
For more prohibition flavored fun, visit The Owl Bar in Mount Vernon, tucked away in The Belvedere historic venue, this former speakeasy welcomed a who's-who of the famous and powerful. The winking of the owl statues would let you know if the coast was clear of coppers. Today, just come on in, and definitely try the martinis made with local gin.
And of course don't miss the U.S.S. Constellation standing guard in Baltimore Harbor, the last all sail warship built by the U.S. Navy, it's very timbers are alive with history, though some say the battle-hardened old girl is also one of the most haunted vessels in the world. A short water-taxi trip from the Constellation is Fort McHenry, best known for the stalwart defense it provided during the Battle of Baltimore which inspired Francis Scott Key to pen "The Star-Spangled Banner," which would become our National Anthem. The fort is said to be haunted as well, but perhaps more shocking than a ghost sighting is "Orpheus With the Awkward Foot," a massive memorial to Key and the soldiers who risked their lives in the defense of the city. Only in Baltimore would they pay tribute to war heroes with a statue of a 20 foot tall naked dude. In the interest of historical accuracy, the War of 1812 was, in fact, fought fully clothed…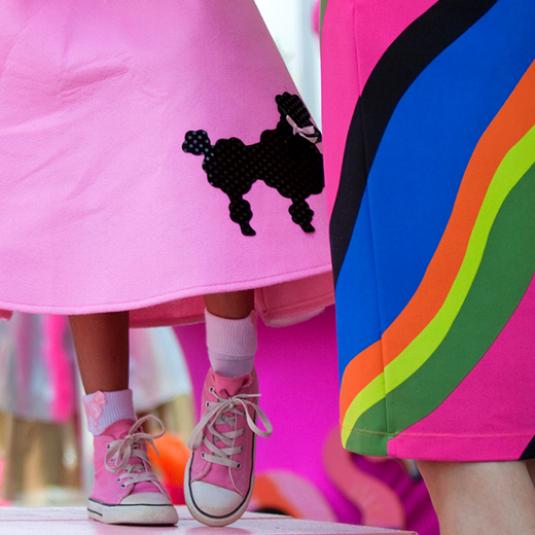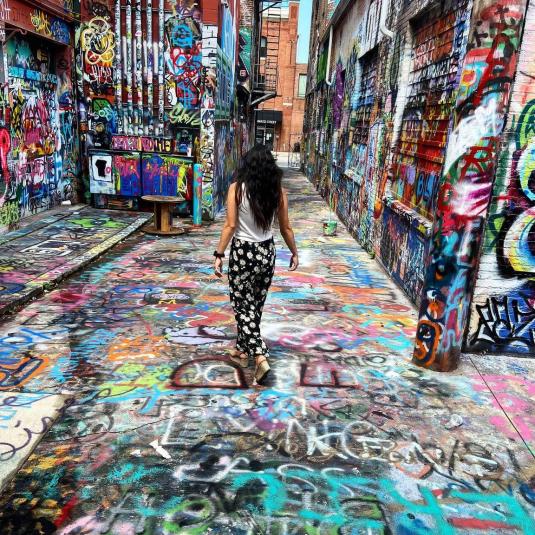 Waterfront Weirdness (With a side of Piracy, please…)
Another nautical favorite, the legendary Sagamore Pendry Baltimore in Fells Point has a history unto itself. Built in 1914, the waterfront icon served as a dance hall, working pier, and as a TV police station in a hit cop-drama before its current evolution as the Sagamore Pendry hotel. When the site was being renovated, three ancient cannons were pulled from the bottom of the harbor. Once they surely bristled from the decks of a privateer like the Chasseur, the original Pride of Baltimore warship. Now, they stand silent sentry in the Pendry's Cannon Room whiskey bar—a perfect place for a shot or two.
If you're planning a stay at the Pendry, try a visit during the famous Fells Point Privateer Festival when this "Nest of Pirates" shows its swashbuckling roots and pirates and privateers descend on this waterfront neighborhood for food, fun, music, and of course to shake their booty. If you can't make that weekend, set sail with the Urban Pirates of Baltimore on a pirate-themed boat ride. If we've got you pegged right, we're sure you'll be hooked!
Looking to experience the Inner Harbor and Baltimore maritime heritage in a different way? Board a Chessie Dragon paddle boat and hit the harbor for a less land-lubberly view.
For more maritime quirks, look no further than the hero of the Inner Harbor, Mr. Trash Wheel. A googly-eyed, sustainably powered trash interceptor, the beloved water wheel removes hundreds of tons of trash from the harbor while gaining thousands of loyal followers on social media, and has even inspired art, t-shirts, and even his own beer, "Mr. Trash Wheel's Lost Python Ale" by Baltimore's Peabody Heights brewery. Such a hit with the health of the harbor and tourists alike, Mr. Trash Wheel's family has grown to include Professor Trashwheel and Captain Trashwheel, tripling the eco-friendly fun.
Funky Finds
Whether you're craving art, music or perhaps a little bit of everything, Baltimore has you covered. Papermoon Diner serves comfort food in a funky setting, while The Charles Theatre, a Beaux-Arts building and the city's oldest movie theater, allows patrons to bring their own snacks.
A can't-miss hotspot for street art admirers and social media influencers, Graffiti Alley is one of the few places in the country where you can legally spray graffiti—it's owned by art gallery Graffiti Warehouse. Pay a visit to The Sound Garden in Fells Point too, a nationally-recognized record store located in a huge warehouse, offering an unparalleled selection of Vinyl and CDs along with wonderfully random music merchandise. It's now got an attached bar that frequently features endearingly oddball performance art.
For more Charm City experiences, explore our Top 10 Things to Do in Baltimore list.