Hoist a Pint to Maryland's Craft Brews During FreBREWary and Celebrate Frederick Douglass' 200th Birthday During Black History Month.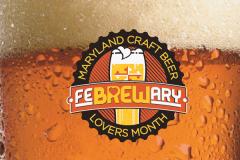 1

FeBREWary

FeBREWary 2018
FeBREWary is Maryland's official month-long celebration of craft beer, and with craft brew events on tap across the state, it's the perfect time for a beer lover's getaway. Breweries, ale houses and brew pubs are in full swing, so head to your favorite Maryland vacation destination and expand your brew I.Q. with a new style of beer from a local craft brewer, or cozy up with a tall mug of an old favorite in a bit of Maryland you've yet to explore. From the mountains to the beach, FeBREWary in Maryland is the perfect opportunity to hoist a pint with good friends in great places.
More info...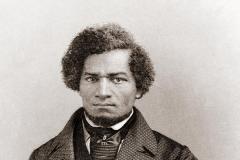 2

Frederick Douglass's Bicentennial Commemoration

Born on a farm on the banks of the Tuckahoe Creek, Frederick Douglass's life would forever be interwoven with his home state of Maryland. That same beautiful place that he loved so deeply, was the place where he was stripped of liberty, ripped from his family, and bound by the literal chains of slavery. Follow in His Footsteps: Maryland's Frederick Douglass Driving Tour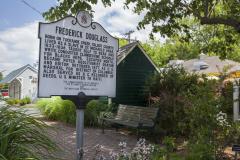 Photo By: Clark Vandergrift
3

Black History Month

February 2018

The story of the African-American experience in Maryland is the story of America. From the founding of the colony, through the horrors of slavery and the heroism of the Underground Railroad, to the Jazz Age and the thriving contributions to the sciences, arts and culture of today: the Maryland African-American story is one of perseverance, courage and triumph.
More info...
Photo By: Wisp
4

Gold Medal Weekends at Wisp Resort

February 23-25, 2018

Cheer on your favorite USA Teams and Athletes at Wisp Resort for the opening and closing weekends of the 2018 Winter Games being held in South Korea.  USA! USA!

Torch Light Parades
On-snow Competitions
Off-snow Games
Giveaways 
And Lots of Gold Medals!
---
More about Gold Medal Weekends at Wisp Resort
---
Type:
Events
---
Location:
296 Marsh Hill Rd
McHenry, MD 21541
855-990-0102
---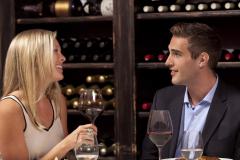 Photo By: Petit Louis Restaurant
5

Winter Restaurant Weeks

From picking crabs at a table to haute cuisine, Maryland has that and everything in between. Many communities and their local restaurants host a Winter Restaurant Week so that you can eat to your hearts' content - at a great price. More info...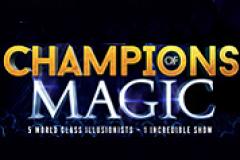 Photo By: Hippodrome Theatre
6

Champions of Magic

February 15-18, 2018
The five world-class illusionists that make up this mind-bending theatrical production are coming to Baltimore for the very first time. Catch this incredible show for the whole family in a limited five-performance engagement at the Hippodrome Theatre in Baltimore
Hippodrome Theatre
Baltimore
Buy Tickets
---
More about Champions of Magic
---
Type:
Events
---
Location:
12 N Eutaw St
Baltimore, MD 21201
800-343-3103
---
7

Seaside Boat Show

February 16-18, 2018
The #1 indoor Boat Show on the Eastern Shore, featuring over 350 boats, electronics, dock builders, boat lifts, crafts, canvas, fishing rods, fishing tackle, paddle boards, artists, and food vendors.
Ocean City Convention Center
---
More about Seaside Boat Show
---
Type:
Events
---
Location:
Ocean City Convention Center
Ocean City, MD 21842
410-289-2800
---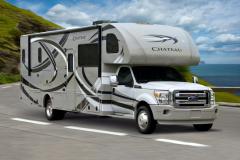 8

Maryland RV Show

February 16-18 & 23-25, 2018
The largest outdoor RV Expo in the Mid-Atlantic States - 1000's of RV's Fill Timonium's State Fairgrounds. Free admission Friday for active or veteran showing US Military ID.
Timonium Fairgrounds
---
More about Maryland RV Show
---
Type:
Events
---
Location:
Maryland State Fairgrounds
Timonium, MD 21093
410-561-7323
---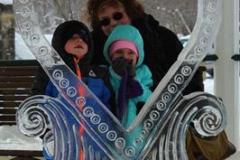 9

Oakland Winter Fest

February 17-18, 2018
Winterfest is always held President's Day weekend in Oakland, located in Western Maryland. Events include ice carving demonstrations, illuminated ice sculptures, interactive sculptures, store specials, vendors/crafters, carriage rides, exceptional dining and more!
---
More about Oakland Winter Fest
---
Type:
Events
---
Location:
Downtown Oakland
Oakland, MD 21550
301-334-2691
---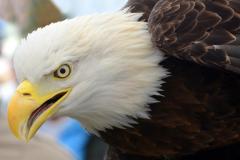 10

Eagle Festival, Cambridge

March 17, 2018
Blackwater National Wildlife Refuge is the home of one of the largest breeding populations of bald eagles in the United States, learn about these majestic flyers on an Eagle Prowl.
---
More about Eagle Festival at Blackwater Refuge
---
Type:
Events
---
Location:
2145 Key Wallace Dr
Cambridge, MD 21613
410-228-2677
---