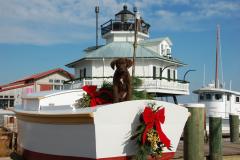 Image Credit: Tracey Munson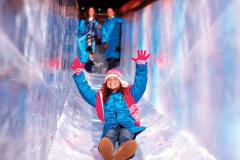 Image Credit: Christmas on the Potomac
2

Christmas on the Potomac Featuring ICE!

November 15 - December 30, 2019
Marvel at more than 2 million holiday lights and acres of magnificent decorations, plus spectacular holiday activities and events that are sure to get you in the spirit of the season. ICE!—National Harbor's signature holiday attraction—is back with Dr. Seuss' How The Grinch Stole Christmas! Watch how the Grinch tries to steal Christmas from the Whos of Who-ville through interactive ice sculptures and displays. Experience favorite scenes from this Christmas special such as the Grinch lurking through the chimneys of the Who-ville homes, the Grinch's heart growing three sizes after realizing Christmas means a little bit more and sitting down at the Whos' feast where the Grinch carves the roast beast.
---
More about Christmas on the Potomac Featuring ICE!
---
Type:
Events
---
Location:
201 waterfront St
National Harbor, MD 20745
301-965-4000
---
Image Credit: Downtown Partnership
3

Washington Monument Lighting, Baltimore

December 5, 2019
Illuminating the historic Washington Monument is a 48 year old  Baltimore tradition that includes  a holiday village, photos with Santa and live performances. Fireworks at 8 pm cap the evening marking the official start of the festive holiday season.
---
More about Monument Lighting - Baltimore
---
Type:
Events
---
Location:
Mount Vernon Place
Baltimore, MD 21201
410-528-7719
---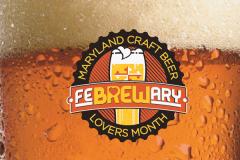 4

FeBREWary

FeBREWary 2020
FeBREWary is Maryland's official month-long celebration of craft beer, and with craft brew events on tap across the state, it's the perfect time for a beer lover's getaway. Breweries, ale houses and brew pubs are in full swing, so head to your favorite Maryland vacation destination and expand your brew I.Q. with a new style of beer from a local craft brewer, or cozy up with a tall mug of an old favorite in a bit of Maryland you've yet to explore. From the mountains to the beach, FeBREWary in Maryland is the perfect opportunity to hoist a pint with good friends in great places.
More info...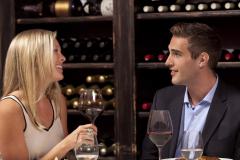 Image Credit: Petit Louis Restaurant
5

Winter Restaurant Weeks

Winter 2020
From picking crabs at a table to haute cuisine, Maryland has that and everything in between. Many communities and their local restaurants sponsor a week-long experience so that you can eat to your heart's content - at a great price.  
More info...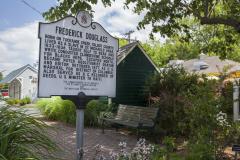 Image Credit: Clark Vandergrift
6

Black History Month

February 2020
The story of the African-American experience in Maryland is the story of America. From the founding of the colony, through the horrors of slavery and the heroism of the Underground Railroad, to the Jazz Age and the thriving contributions to the sciences, arts and culture of today: the Maryland African-American story is one of perseverance, courage and triumph.
More info...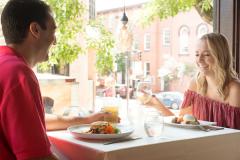 Image Credit: Natural Artistry
7

Valentine's Day in Maryland

February 2020
Indulge that special someone with a little romantic Maryland magic. You'll LOVE celebrating the month of "amour" in Maryland.
8

Seaside Boat Show, Ocean City

February 14-16, 2020
The #1 indoor Boat Show on the Eastern Shore, featuring over 350 boats, electronics, dock builders, boat lifts, crafts, canvas, fishing rods, fishing tackle, paddle boards, artists, and food vendors.
More info....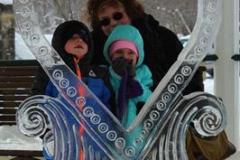 9

Oakland Winter Fest

February 15, 2020
Winterfest is always held President's Day weekend in Oakland, located in Western Maryland. Events include ice carving demonstrations, illuminated ice sculptures, interactive sculptures, store specials, vendors/crafters, carriage rides, exceptional dining and more!
More info...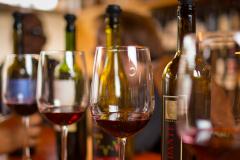 10

Maryland Wine Month

March 2020
This March, both connoisseurs and novices of wines can celebrate during Maryland Wine Month with a jam-packed calendar of events and eight wine trails.
More info....