Visit Baltimore
FeBREWary in Maryland
FeBREWary  -- Celebrate Maryland Craft Beer Lovers Month.
Visit Baltimore
What is FeBREWary?
FeBREWary is Maryland's official month-long celebration of craft beer, and with craft brew events on tap across the state, it's the perfect time for a beer lover's getaway. Breweries, ale houses and brew pubs are in full swing, so head to your favorite Maryland vacation destination and expand your brew I.Q. with a new style of beer from a local craft brewer, or cozy up with a tall mug of an old favorite in a bit of Maryland you've yet to explore. From the mountains to the beach, FeBREWary in Maryland is the perfect opportunity to hoist a pint with good friends in great places.
What's on tap for FeBREWary 2020?
The Brewers Association of Maryland is highlighting women in the beer industry. To honor  the 100th anniversary of the Nineteenth Amendment which gave women the right to vote, women from 10 Maryland breweries gathered to produce a celebration beer, "Suffragette Stout." Brewed at Denizens Brewing Company, this beer will be tapped at a select group of breweries.  Every year, Maryland breweries are challenged to brew a limited-release "Cupid's Curse" beer. These diverse beers are unique to the brewery that brews them. Details about these beers are kept quiet until they are released in FeBREWary.  For even more information, visit the Brewers Association of Maryland FeBREWary page.
There's Something for Every Craft Beer Lover at these FeBREWary Events 
FeBREWary is about coming together with other craft beer lovers to celebrate the best of Maryland brewing. Enjoy one-of-a-kind beers, small batch brews, and beer and food pairings selected by the area's top brewers and chefs.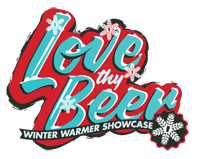 Love Thy Beer, Silver Spring

FeBREWary 14, 2020

Love Thy Beer features a collection of Cupid's Curse releases, brewed specifically for the month of FeBREWary. Each year, participating brewers are challenged to come up with their own individual "Cupid's Curse" release for YOU to taste. Don't forget to cast your ballot for the best Cupid's Curse release at this year's event.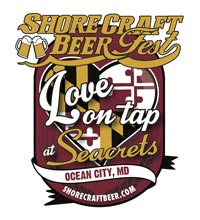 ShoreCraft Beer Fest: Love on Tap, Ocean City

FeBREWary 29, 2020

ShoreCraftBeer.com and Seacrets, Jamaica USA bring you the annual Love on Tap Shore Craft Beer Festival in  Ocean City  offering ONLY LOCAL CRAFT BEER. Enjoy live music, unlimited free tastings, a complimentary commemorative pint glass for the first 800 guests, and a chance to talk to the local brewers about their beer.
And that's just a taste of the beer lovers' celebrations on tap for FeBREWary. For more FeBREWary fun check out ..

Maryland Breweries

Maryland Beer Apps, Trails, & Tours

Brewers Association of Maryland

Shore Craft Beer