From Annapolis—Maryland's capital city and the Sailing Capital of the World—to the bustling metropolis of Baltimore, to the Piedmont forests and the shores of the Chesapeake Bay, the Central Region offers thriving cultural destinations, history, music and more. With so much to do, where do you start? Try our list of 10 can't-miss Central Maryland favorites!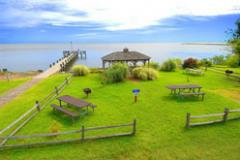 Photo By: Dan Thacker
1

Spend a Day on the Bay at North Point State Park

Relax on the beach, go for a swim, cast a line off the jetty or go for a nature stroll and spot some of this 1,300-acre bayfront park's herons and bald eagles. Make sure to check out the historic trolley stop and fountains still standing from the time when North Point was the old Bay Shore amusement park.  
---
More about North Point State Park
---
Type:
Attraction
---
Location:
8400 North Point Rd
Sparrows Point, MD 21219
410-477-0757
---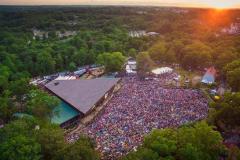 Photo By: Merriweather Post Pavilion
2

Feel the Funk at Merriweather Post Pavilion

The lawn at Merriweather is where music memories are made. This legendary outdoor amphitheater, nestled into Symphony Woods in the heart of downtown Columbia, is the perfect place to catch the biggest bands around. The annual Capital Jazz Fest is a can't-miss event.
---
More about Merriweather Post Pavilion
---
Type:
Music Venues
---
Location:
10475 Little Patuxent Pkwy
Columbia, MD 21044
410-715-5550
---
3

Have Some (REALLY) Old School Fun at Renn Fest or Medieval Times

Lace up your bodice and jerkins, grab a turkey leg and prepare for some good "Olde"-fashioned fun at the Maryland Renaissance Festival, one of the biggest Renn fests in the country. Haven't gotten your jousting fill? Check out Medieval Times at Arundel Mills for year-round sword and sorcery fun. 
---
More about Medieval Times Dinner and Tournament
---
Type:
Attraction
---
Location:
7000 Arundel Mills Cir
Hanover, MD 21076
443-755-0011
---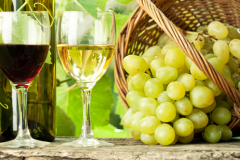 4

Go for Primo Vino on a Wine Trail Tour

Maryland's Central Region is home to some of the Old Line State's finest wineries. Take the Carroll Wine Trail through Carroll County or travel the Piedmont Trail with eight wineries in the region. Events and tastings run year round pairing good wines with great times.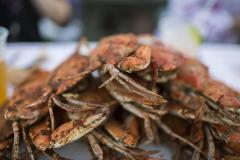 Photo By: Clark Vandergrift
5

Have a Crab Feast at the Ballpark at an Ironbirds Game

There's nothing in the world like steamed crabs and America's Pastime, which makes Ripken Stadium in Aberdeen just about the best place to be for baseball. See the future Orioles on the field while getting into some heavy crabs straight out of the steamer in this gem of a ballpark.
---
More about Ripken Stadium
---
Type:
Attraction
---
Location:
873 Long Dr
Aberdeen, MD 21001
410-297-9292
---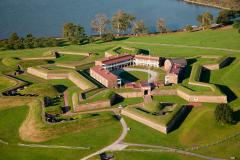 Photo By: Ken Stanek Photography
6

Oh Say, Have You Seen the Ramparts at Fort McHenry?

Built on a beautiful peninsula at the head of Baltimore Harbor, Fort McHenry and its brave defenders saved the city during the War of 1812 and gave America its National Anthem. The fort's flag inspired Francis Scott Key to pen "The Star-Spangled Banner," and the 15 brilliant stars of its enormous flag continue to inspire to this day. 
---
More about Fort McHenry National Monument & Historic Shrine
---
Type:
Attraction
---
Location:
2400 E Fort Ave
Baltimore, MD 21230
410-962-4290
---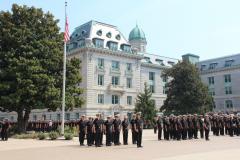 Photo By: Visit Annapolis
7

Visit the U.S. Naval Academy

Take a walking tour on the historic grounds of the United States Naval Academy, where the next generation of Navy leaders are made. Visiting the beautiful crypt of John Paul Jones, father of the American Navy, is a transformative experience. Be sure to catch a Mids game at Navy-Marine Corps Stadium. 
---
More about U.S. Naval Academy-Armel-Leftwich Visitor Center
---
Type:
Tour Services
---
Location:
52 King George St
Annapolis, MD 21402
410-293-8687
---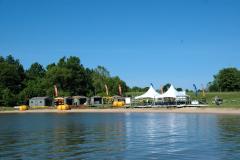 Photo By: Ultimate Water Sports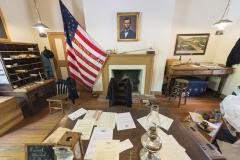 Photo By: Clark Vandergrift
9

For Rail Riding Fun, Choo-Choo-Choose to Visit the B&O Railroad Museum

Train buffs can touch—and even ride—the amazing collection of historical iron at this one-of-a-kind museum. For kids, the rides, games and occasional visits from Thomas make this museum a must. Plus, how often do you get to visit a site from the Monopoly board? 
---
More about Baltimore and Ohio Railroad Museum
---
Type:
Attraction
---
Location:
901 W Pratt St
Baltimore, MD 21223
410-752-2490
---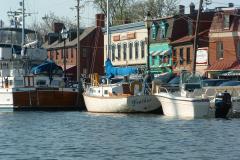 10

Sit at the Annapolis Dock by the Chesapeake Bay and Watch the Tide Roll Away

Grab a drink and watch the sunset over Ego Alley, the perfect spot for ogling the most amazing yachts around. Then stroll Annapolis's historic streets for unique shopping and dining, and catch amazing music at the original Rams Head Tavern just a few short steps from the state house. 
---
More about Annapolis City Dock
---
Type:
Boating & Sailing
---
Location:
One Dock St
Annapolis, MD 21401
410-263-7973
---