Enjoy scenic drives, the bounty of local watermen and farmers and the hospitality of Southern Maryland in this quintessential tidewater wonderland.
1

Visit the State's First Capital, Historic St. Mary's City

Way back in 1633, colonists set sail on the Ark and Dove from the Isle of Wight before landing at Old Point Comfort and establishing the colony that would later become Maryland's first capital. Learn all about the early days in Historic St. Mary's City and the Historic Village of Port Tobacco, formerly the state's second-largest seaport. More about top things to see and do in historic St. Mary's City...
---
More about Historic St. Mary's City
---
Type:
Attraction
---
Location:
Rt 5 and Rosecroft Rd
St. Mary's City, MD 20686
240-895-4990
---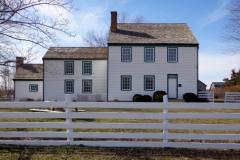 Photo By: www.roadtrippers.com
2

Trace the Escape Route of John Wilkes Booth

Route of John Wilkes Booth A significant stop along the trail of fugitive assassin John Wilkes Booth, the Dr. Samuel Mudd House & Museum in Waldorf is dedicated to the time and events surrounding President Abraham Lincoln's assassination. Surratt House Museum in Clinton was once the home of Booth's notorious accomplice, Mary Surratt.
---
More about The Dr. Mudd House Museum
---
Type:
Attraction
---
Location:
3725 Dr. Samuel Mudd Rd
Waldorf, MD 20601
301-274-9358
---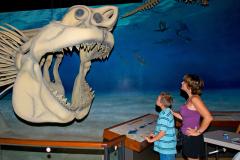 Photo By: Calvert Marine Museum
3

Hang with Otters at the Marine Museum

The Calvert Marine Museum in Solomons explains and interprets the physical history of Southern Maryland and the Chesapeake Bay with a handson, interactive experience and popular river otter exhibit. The museum's annual Sharkfest takes place on the second Saturday in July, and riverboat cruises depart daily from the museum's own dock.
---
More about Calvert Marine Museum
---
Type:
General Attractions
---
Location:
14200 Solomons Island Rd
Solomons, MD 20688
410-326-2042
---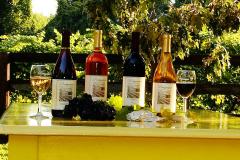 4

Follow the Patuxent Wine Trail

Travel this trail to tour the vineyards of Southern Maryland. The wineries along the Patuxent Trail offer beautiful water vistas and—thanks to a climate and soil composition often compared to the Tuscany region—truly spectacular wines. Follow the Patuxent Wine Trail
5

Southern Maryland Blue Crabs - Big League Dreams

As a member of the independent Atlantic League of Professional Baseball, the Southern Maryland Blue Crabs play 70 home games from late April to September at Regency Furniture Stadium in Waldorf. Dozens of Major League alumni once honed their skills here with the Atlantic League.
---
More about Regency Furniture Stadium
---
Type:
Performing Arts
---
Location:
11765 St. Linus Dr
Waldorf, MD 20602
301-638-9788
---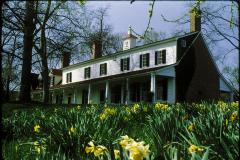 6

Uncover Plantation Living Sotterley Plantation

A Tidewater plantation, historic Sotterley Plantation dates back to 1699 and is a testament to the region's Colonial history. The former tobacco plantation is now a 95-acre National Historic Landmark dedicated to research, preservation and an interpretation of early American plantation life.
---
More about Sotterley Plantation
---
Type:
Attraction
---
Location:
44300 Sotterley Ln
Hollywood, MD 20636
301-373-2280
---
7

Explore Civil War History at Scenic Point Lookout State Park

Come spend a day where the Potomac meets the Bay. Home to one of the Union's most infamous prisoner-of-war camps, Point Lookout has been called the most haunted place in America. The park is also home to the beautiful Point Lookout Lighthouse and great fishing!
---
More about Point Lookout State Park
---
Type:
Attraction
---
Location:
11175 Point Lookout Rd
Scotland, MD 20687
301-872-5688
---
8

American Heritage with a View at Jefferson Patterson Park

Secluded shores and stunning sunsets over the Patuxent River call from Jefferson Patterson Park & Museum. Public archeological digs at this 17th-century tobacco farm as well as a Native American village museum with reconstructed dwellings blend a mix of history that stretches from the indigenous people all the way to colonial, early American and 20th-century life.
---
More about Jefferson Patterson Park & Museum
---
Type:
Visual Arts
---
Location:
10515 Mackall Rd
St. Leonard, MD 20685
410-586-8501
---
9

Ain't no Drag at the Racetrack

Thrill at the sights and sounds of the world's fastest sport at the Maryland International Raceway. You'll want to bring your earplugs for the various motor sports drag racing events held on the tracks of Mechanicsville from March to November.
---
More about Budds Creek Motocross Race Track
---
Type:
Outdoor Recreation
---
Location:
27963 Budds Creek Rd
Mechanicsville, MD 20659
301-475-2000
---
10

Voyage to St. Clement's Island

Stop in at the St. Clement's Island Museum (located on the mainland) and learn about the history of the early colonists through to the watermen of today, then board the ferry to explore the 40-acre island where Maryland's first European settlers landed. The Blessing of the Fleet in October is a great time to visit.
---
More about St. Clement's Island State Park
---
Type:
Attraction
---
Location:
38370 Point Breeze Rd
Coltons Point, MD 20626
301-872-5688
---
Photo By: Clark Vandergrift
11

Touch Down at NAS Pax River

Learn ongoing naval aviation history and how the U.S. Navy established its flight test center at Patuxent River Naval Air Station Museum in Lexington Park. Artifacts, photographs, film and memorabilia tell the story. View two dozen naval aircraft on display and test an F-14 Tomcat flight simulator.
---
More about Patuxent River Naval Air Museum and Visitor Center
---
Type:
Attraction
---
Location:
22156 Three Notch Rd
Lexington Park, MD 20653
301-863-1900
---