In Southern Maryland, history and culture mingle on the shores of the Chesapeake Bay. Here are some of the top things to see in the region—save this list and take a trip to see them all! 
1

Travel Back in Time to Historic St. Mary's City

Board the tall ship Dove, a reconstruction of the boat that brought the first European settlers to Maryland back in 1634. Tour the 17th-century plantation with heirloom livestock and living historians, then visit an ongoing archeological dig as researchers peel back the layers of history revealing our colonial past. More about top things to see and do in historic St. Mary's City...
---
More about Historic St. Mary's City
---
Type:
Attraction
---
Location:
Rt 5 and Rosecroft Rd
St. Mary's City, MD 20686
240-895-4990
---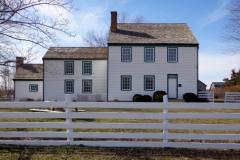 Photo By: www.roadtrippers.com
2

Visit the Dr. Samuel A. Mudd House Museum

Ever wonder where the saying "Your name is Mudd," came from? Hit this museum and you'll find out. Now part of the "Escape of the Assassin Trail," this former home of Dr. Samuel Mudd became part of American history when John Wilkes Booth fled here after assassinating President Abraham Lincoln. The doctor treated Booth's broken leg, forever disparaging the name "Mudd."
---
More about The Dr. Mudd House Museum
---
Type:
Attraction
---
Location:
3725 Dr. Samuel Mudd Rd
Waldorf, MD 20601
301-274-9358
---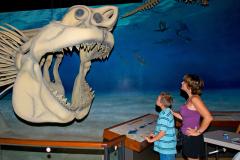 Photo By: Calvert Marine Museum
3

Expand Your Horizons at the Calvert Marine Museum

Touch a live skate or ray at one of the museum's aquariums and marvel at the massive 35-foot-long Megalodon Shark skeleton, reconstructed based on fossils discovered nearby. Then, visit the woodworking shop and witness the traditional craft of Chesapeake boat builders.
---
More about Calvert Marine Museum
---
Type:
General Attractions
---
Location:
14200 Solomons Island Rd
Solomons, MD 20688
410-326-2042
---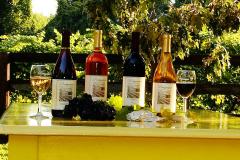 4

Follow the Patuxent Wine Trail

Travel this trail to tour the vineyards of Southern Maryland. The wineries along the Patuxent Trail offer beautiful water vistas and—thanks to a climate and soil composition often compared to the Tuscany region—truly spectacular wines. Follow the Patuxent Wine Trail
5

Catch a Southern Maryland Blue Crabs Game at Regency Furniture Stadium

If you want to take the family out to the ball game, Blue Crabs baseball is a guaranteed hit. One of the true gems of minor league baseball, Regency Furniture Stadium is designed to look like an historic Maryland tobacco barn and offers beautiful lawn seating in the outfield. 
---
More about Regency Furniture Stadium
---
Type:
Performing Arts
---
Location:
11765 St. Linus Dr
Waldorf, MD 20602
301-638-9788
---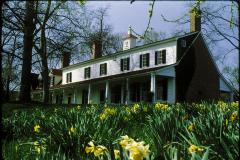 6

Check Out Sotterley Plantation

With wine tastings, concerts and even ghost walks, there's always something happening at Sotterley. This beautiful plantation on the Patuxent once welcomed George Washington and offers a rare glimpse back in time with buildings dating back more than 300 years, including a rare, preserved slave cabin. 
---
More about Sotterley Plantation
---
Type:
Attraction
---
Location:
44300 Sotterley Ln
Hollywood, MD 20636
301-373-2280
---
7

Explore Civil War History at Scenic Point Lookout State Park

Come spend a day where the Potomac meets the Bay. Home to one of the Union's most infamous prisoner-of-war camps, Point Lookout has been called the most haunted place in America. The park is also home to the beautiful Point Lookout Lighthouse and great fishing!
---
More about Point Lookout State Park
---
Type:
Attraction
---
Location:
11175 Point Lookout Rd
Scotland, MD 20687
301-872-5688
---
8

See an American Indian Village at Jefferson Patterson Park

See the reconstructed American Indian village, check out the visitor center (a former show barn that houses artifacts from the park's archeological digs dating back thousands of years) and then walk the beaches, forests and fields of this unique park.
---
More about Jefferson Patterson Park & Museum
---
Type:
Visual Arts
---
Location:
10515 Mackall Rd
St. Leonard, MD 20685
410-586-8501
---
9

Watch a Race at America's Motocross Capital, Budds Creek

Hear the roar of race bikes as the greatest riders from around the world defy gravity while risking life and limb as they tackle one of the toughest motocross courses anywhere.  Riders soar through the air over the legendary Budds Creek Motocross Park, home to the AMA Nationals, three World Championships and racing nearly every weekend in the summer.
---
More about Budds Creek Motocross Race Track
---
Type:
Outdoor Recreation
---
Location:
27963 Budds Creek Rd
Mechanicsville, MD 20659
301-475-2000
---
10

Voyage to St. Clement's Island

Stop in at the St. Clement's Island Museum (located on the mainland) and learn about the history of the early colonists through to the watermen of today, then board the ferry to explore the 40-acre island where Maryland's first European settlers landed. The Blessing of the Fleet in October is a great time to visit.
---
More about St. Clement's Island State Park
---
Type:
Attraction
---
Location:
38370 Point Breeze Rd
Coltons Point, MD 20626
301-872-5688
---
Photo By: Clark Vandergrift
11

The Patuxent River Naval Air Museum

The Patuxent River Naval Air Museum celebrates the past, present and future in the research, development, testing and evaluation of naval aircraft.
---
More about Patuxent River Naval Air Museum and Visitor Center
---
Type:
Attraction
---
Location:
22156 Three Notch Rd
Lexington Park, MD 20653
301-863-1900
---