New Year's Eve Celebrations
Ring-in 2021 with friends, family, and fireworks at these Maryland New Year's Eve celebrations!
1
New Year's Eve in Ocean City
December 31, 2020
As part of Winterfest,  ring in the New Year with a fireworks display at Northside Park.  The fireworks display, which begins promptly at midnight, will be accompanied by live entertainment, warm hot chocolate, and the opportunity to walk through the Winterfest of Lights.
With more than one million holiday lights sparkling throughout Northside Park, the Winterfest of Lights New Year's Eve Fireworks Show will be a great way to ring in the New Year.
Winterfest itself runs from November 19, 2020 through January 2, 2021.  This experience is all about lights, hot chocolate and family. Tickets will be available on-line.  
2
New Year's Eve Bash at Maryland Theatre
December 31, 2020, The Maryland Theatre, Hagerstown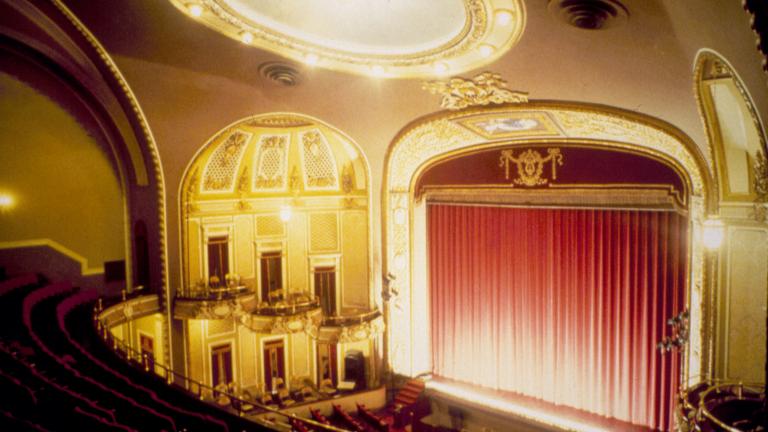 The Maryland Theatre
This New Year's Eve will be epic at the Maryland Theatre with FIVE In-Person Events (Extremely Limited Seating).  The line-up is impressive with The Amish Outlaws and Thunderstruck performances and more, including even several VIP Parties.  The new Maryland Theatre Ballroom and other beautiful spaces will provide lavish backdrops.  Tickets are available now.
If you can't make it to the theatre, you can watch the NYE Show Online for free! 
More info...
3
Ring in the New Year at Sagamore Pendry
Baltimore
Sagamore Pendry
Sagamore Pendry offers a creative and intimate take on New Year's this year with your health in mind.  The historic setting itself guarantees a most memorable night!
Begin with the Chef's Tasting Menu at the highly rated Rec Pier Chop House.  Then take the celebration back to your room for a complimentary bottle of champagne and desserts.  Wake up to 2021 with breakfast in bed.  Then wander through this very special waterfront community of Fells Point, the creative heart of Baltimore.
Sagamore Pendry's New Year Package includes:
Chef's tasting menu with wine pairing in Rec Pier Chop House
A selection of desserts delivered to guest room
Bottle of champagne
In-room activities including a deck of cards, pay per view movies, and a selection of board games (delivered to room upon request)
Breakfast in bed with a choice of select room service options.
Please note New Year's Eve reservations at Rec Pier Chop House will be limited to hotel guests only. 
4
New Year's Eve: Murder at the Grand Gatsby Speakeasy!
You Play a Character! Limited Seating
Dec. 31, 2020 from 6:30-10pm
The evening begins with a cocktail hour followed by a four-course locally sourced dinner, the murder mystery, and a champagne toast to ring in the new year.  Costumes suggesting 1920's Chicago are recommended.  Reserve your tickets at No Thyme to Cook in Solomons.
5
Mid-Atlantic Symphony Orchestra's Toast to the New Year
Virtual - Easton
Dec. 31, 2020 - at 7pm
The Mid-Atlantic Symphony Orchestra presents another reimagined 2020 concert, A Toast to the New Year!   Ring in the new year with a special evening of music on December 31 beginning at 7pm streamed from the Christ Church, Easton.  Watch the performance from the comfort of your home. See ticketing details on the website.
6
2020 Say Goodbye/Krumpe's Donut Drive-by
Hagerstown - First Block South Potomac
Krumpe's Do-Nuts
Dec. 31, 2020, from 7-10am
It's the last morning of 2020 and you deserve a break.
Come to S. Potomac St. where The Maryland Theatre, Krumpe's Do-Nuts and Middletown Valley Bank are sponsoring a donut drive through.  Get your FREE Krumpe's Do-nuts; FREE AC&T Coffee; live music from Staff Infection; and giveaways. Donuts will be handed out to the first 3,000 guests (walkers with masks are welcome, too).
The drive through continues until 10am or until the donuts run out - whichever comes first!  Donut drive-through is on the first block of S. Potomac Street- the left lane will be open to through traffic and the right lane will be dedicated to donuts!
7
Midnight Noon
Maryland Science Center
Dec 31, 2020 from 10am-2pm
Celebrate the ball drop with the Maryland Science Center at Midnight Noon, brought to you by Domino Sugar.  The socially -distanced festive fun includes  a virtual performance by kids band, Milkshake. The entire science center will be open. Make a sound shaker, fill a snow globe, and take on family members in giant games stationed all across the building. All activities are free with paid admission. Tickets should be reserved in advance due to attendance limits.
Or, attend online from your home!
Midnight Noon Online takes place at the same time with hands-on activities you can do at home, a livestream performance by Grammy nominated Milkshake, and of course – a countdown to the new year at noon!  See the website for a list of craft supplies and the schedule of events.
8
Candlelight Tour of Historic Houses of Worship
Virtual Edition, Frederick
Visit Frederick
Dec 31, 2020 from 4-9pm
This year's annual Candlelight Tour of Historic Houses of Worship in Downtown Frederick will be like no other.  In fact, this tour is virtual.
This year, enjoy an encore of the tour's anniversary special on this page beginning Dec 14 through and including New Year's Eve! 
This year, history played a central role in all our lives and this tour celebrates Frederick's traditions: religious diversity, history, holidays and reflection, helped along by glorious art and architecture, such as what can be seen on this tour.
This free virtual tour takes you inside some of Frederick's most beautiful buildings, all from the comfort of home.
9
Maryland State Park First Day Hikes - January 1st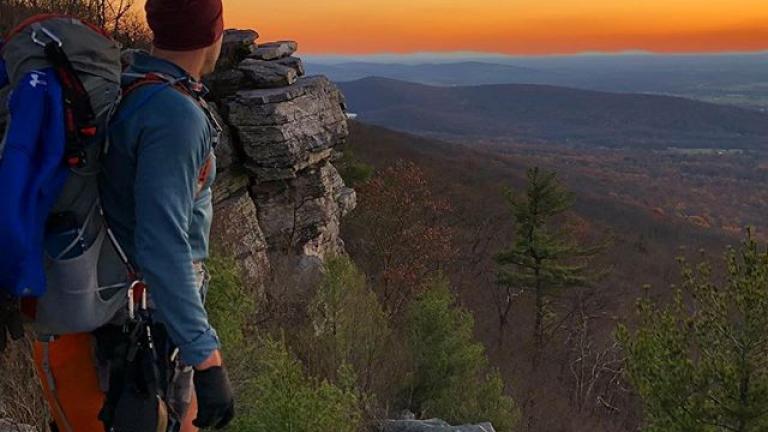 52trails-Instagram
January 1, 2021
Don't stay out too late New Years Eve because First Day Hikes in Maryland state parks are a wonderful tradition and a great way to start the new year! Take a look at  hikes in the State parks to find the one for you. Check back for updates from the Maryland Department of Natural Resources as their 2021 plans become public.