There's no place like Maryland for the holidays! Get into the spirit of the season at Parades and Festivals, great holiday Train Events dazzling Light Displays and Candlelight Tours, memorable Performances of holiday classics, unique Arts & Crafts Shows, and spectacular New Year's Eve Celebrations.
Be sure to check out our Home for the Holidays hotel packages.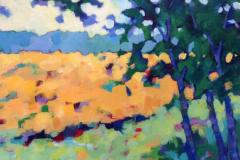 Photo By: BB Mowery
1

Support Maryland Artists

The Maryland State Arts Council (MSAC) offers an online Maryland Artists Marketplace, a one-stop-shopping destination for unique works by Maryland jewelers, photographers, glass blowers, painters, sculptors, musicians, weavers, writers, and more.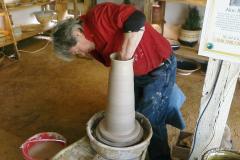 Photo By: sugarloafcrafts.com
2

Holiday Sugarloaf Crafts Festival - Gaithersburg

November 16 - 18, 2018
Known as America's Handmade Market, Sugarloaf's holiday festival is huge.  Expect to see offerings from more than 450 artists and artisans. The sheer variety will be sure to impress and inspire.  Live demonstrations and workshops help explain the creative and technical processes behind the creations. 
Gaithersburg
---
More about Sugarloaf Crafts Festival - Holiday Gaithersburg
---
Type:
Events
---
Location:
501 Perry Parkway
Gaithersburg, MD 20877
800-210-9900
---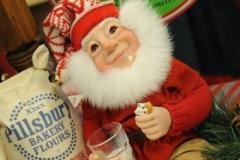 Photo By: http://marylandchristmasshow.com/
3

Maryland Christmas Show - Frederick

November 16-18 & 23-25, 2018
This show makes shopping fun for all generations, even the youngest.  Dress comfortably to navigate between the seven buildings and one big-top.  Meet the friendly artists and merchants, some returning for one of the two weekends during the show's 34th season.  
Frederick
---
More about Maryland Christmas Show in Frederick
---
Type:
Events
---
Location:
797 E Patrick St.
Frederick, MD 21701
301-898-5466
---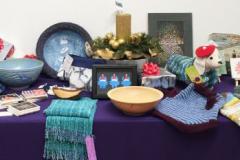 Photo By: Chestertown RiverArts
4

Holiday Gift Show and Art Exhibition - RiverArts - Chestertown

November 16 - December 30, 2018
The RiverArts Community of art lovers and artists feature their favorites and even better, the artwork can be purchased.  You can find stocking stuffers and hostess gifts, home decor to children's knitted clothing.
Check out the website for the preview party and, on a different date, the opening reception.
Chestertown
---
More about Holiday Gift Show and Art Exhibition - RiverArts
---
Type:
Events
---
Location:
315 High Street
Chestertown, MD 21620
410-778-6300
---
5

Christkindlmarkt at Union Mills Homestead, Westminster

November 17, 2018
Enjoy a German style Christmas Mart at this historic site.  The Mart offers food, drinks and gifts for purchase. Come and enjoy the sights and sounds of the Christmas season at Union Mills.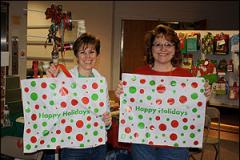 Photo By: kriskringlecraftshow.com
6

Kris Kringle Craft Show - Hagerstown

Nov. 17-18, 2018 
Come to Hagerstown Community College to meet the talented and friendly artisans with quality crafts.
More information...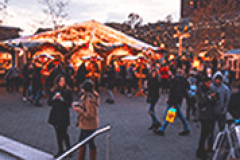 Photo By: Christmas Village in Baltimore
7

Christmas Village - Baltimore

New Preview Weekend:  November 17-18, 2018
November 22 - December 24, 2018
Features more than 50 international vendors – located both inside a huge heated tent and outdoors in traditional wooden booths – will offer their unique gift-ware and delicious European food specialties!
Baltimore Harborplace
---
More about Christmas Village in Baltimore
---
Type:
Events
---
Location:
Pratt and Light Sts
Baltimore, MD 21201
443-207-6541
---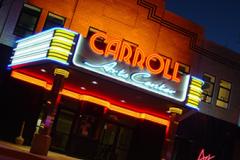 8

Festival of Wreaths - Carroll Arts Center - Westminster

November 23 - December 2, 2018
A Westminster tradition for 21 years, the wreaths number about 150 and they are all up for bid in a silent auction.  Stop by and admire the creativity.  Vote for your favorite wreath and even make a bid (or two) on these one of a kind holiday artworks..
Westminster
---
More about Festival of Wreaths - Carroll County Arts
---
Type:
Events
---
Location:
Carroll Arts Center
Westminster, MD 21157
410-848-7272
---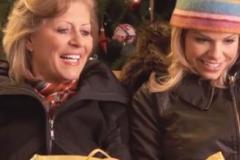 Photo By: ococean.com
9

Holiday Shoppers Fair - Ocean City

November 23-25, 2018
You'll find a great display of unique, handmade merchandise.  The Fair features jewelry, florals, nautical objects, candles, photography and ceramics.  Expect to find great gifts to give, and maybe to keep.  Children's activities and photos with Santa make this an easy event for families.  There is even a lounge for non-shoppers.  Parking is free and there is a food court.
Ocean City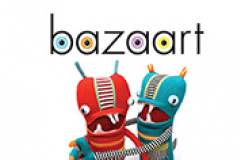 Photo By: AVAM
10

Bazaart Holiday Art Market at AVAM, Baltimore

November 23 & 24, 2018
American Visionary Art Museum's annual holiday art market returns. Hundreds of original creations by regional artists and craftspeople, including paintings, sculpture, paper crafts, metalwork, jewelry, textiles, mixed media, apparel, and other work that simply defies categorization. Shop local on #SmallBusinessSaturday.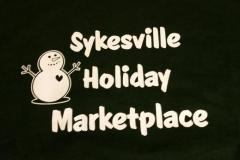 Photo By: sykesvilleholidaymarketplace.com
11

Sykesville Holiday Marketplace - Westminster

November 24, 2018
Enjoy the free, rain or shine, family-oriented marketplace where you can chat with the carefully curated vendors, visit Santa, and enter to win prizes.  And, the event is indoors at the Shipley Arena/Carroll County Ag Center, so, rain or shine, you can come out and get into the holiday spirit.
Westminster
---
More about Sykesville Holiday Marketplace
---
Type:
Events
---
Location:
706 Agriculture Center Drive
Westminster, MD 21157
443-695-4124
---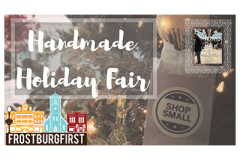 Photo By: FrostburgFirst Handmade Holiday Fair
12

FrostburgFirst Handmade Holiday Fair

November 24, 2018
Start Small Business Saturday right at the Handmade Holiday Fair.  The holiday shopping guide will help you plot your course.  Fuel up on Lorenzo's donut holes and hot cocoa free of charge at City Place where many artists will have work on display.  Track down unique, handcrafted items from local artisans at City Place and throughout town.   You can even use the free bag check-in at City Place to stash your treasures and continue shopping.  Town businesses are offering discounts and deals and more.  Ideal?  We think so.  More info...
Frostburg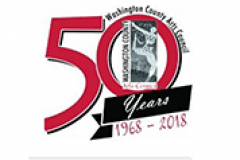 Photo By: Washington County Arts Council
13

Annual Community Art Show - Best Local Art - Hagerstown

November 29, 2018 - January 8, 2019 
Exhibit by more than 20 Artists working in a wide range of mediums and dimensions with 2D and 3D artwork.  The exhibit puts the focus on talented area artists at this juried show.
Hagerstown
---
More about Annual Community Art Show: The Best Local Art of the Year
---
Type:
Events
---
Location:
34 S. Potomac St, Suite 100
Hagerstown, MD 21740
301-791-3132
---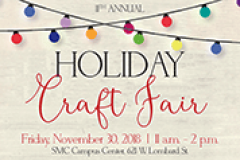 Photo By: University of Maryland Baltimore
14

UMB Holiday Craft Fair - Baltimore

November 30, 2018
The UMB Handmade and Homemade Holiday Craft Fair, an annual event, is the perfect venue for University staff, faculty, and students to show off their crafting, cooking, or baking skills or shop for unique gifts amid a festive holiday atmosphere. More than 60 vendors are expected. 
Baltimore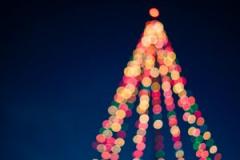 15

Christmas Craft Show - Forest Hill

December 1, 2018
Spend the day shopping great locally made art and craft objects all while sipping your favorite Harford Vineyard wine.  (Wine makes a great gift too.)  There will be a food truck on-site to keep hunger at bay.
Forest Hill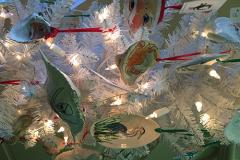 Photo By: M-NCPPC; Shell ornaments by Joan Hines
16

Artists' Boutique at Historic Montpelier Mansion - Laurel

December 2 - 31, 2018
View the work of resident artists at the Historic Mansion House.  See fiber art creations, sculpture, unique ornaments, and jewelry.  Perfect for original holiday gifts. 
Laurel
---
More about Artists' Boutiques
---
Type:
Events
---
Location:
9650 Muirkirk Rd
Laurel, MD 20708
301-377-7817
---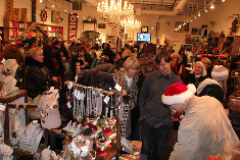 Photo By: VisitAnnapolis.org
17

Midnight Madness - Annapolis

December 6 - 20, 2018
Lights, garland, action! Historic Annapolis' shops throw open their doors in a glorified block party that is open to all. Enjoy musical performances as well as food and refreshments at many stores as you stroll along Main Street, Maryland Avenue, West Street, and State Circle in search of that perfect gift. Explore the uniqueness that makes downtown Annapolis special.
Annapolis
---
More about Holiday Midnight Madness Shopping In Annapolis
---
Type:
Events
---
Location:
Downtown Annapolis
Annapolis, MD 21401
000-000-0000
---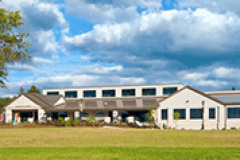 Photo By: FRCC
18

Fort Richie Community Center Craft Show - Cascade

December 8, 2018
This annual craft fair attracts more than 60 local artisans and vendors to this lovely location in Mountain Maryland.  Crafters will display hand-made pieces and other holiday-themed items to help get your season started. 
Cascade
More information...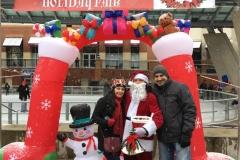 Photo By: chiceventsdc.com
19

Silver Spring Arts & Crafts Fair - Silver Spring

December 8, 2018 from 12 noon - 4pm
Just in time for the holidays,  check off a few names from your shopping list. The fair features arts and crafts,  jewelry and baked goods, body care and hair care.  Vendors have gifts that surprise, others offer sweets and desserts.  Gift wrapping services available.
Silver Spring
---
More about Silver Spring Arts & Crafts Holiday Fair and Christmas Market
---
Type:
Events
---
Location:
Veterans Plaza
Silver Spring, MD 20910
202-559-9341
---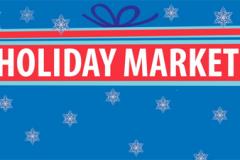 20

Holiday Market - Cumberland

Through December 
Holiday Market features local artists' art and handmade items for sale in the Saville and Schwab Galleries in Cumberland. Stop by the galleries to discover unique gifts for the holidays. The galleries are open Tuesday through Sunday from 11am until 5pm. 
Cumberland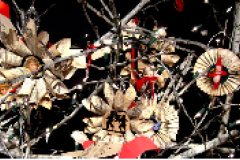 Photo By: AnnMarieGarden.org
21

Ornament Show & Sale - Annmarie Scupture Garden & Arts Center - Dowell

Through January 1, 2019
A juried show that features hand-crafted ornaments by talented regional artists. This is the perfect place to find unique and affordable gift for friends and family. The ornaments are beautifully hung on trees displayed in the Main Gallery of the Arts Building. Visitors shop off the trees and take their purchases to the Gift Shop. The show kicks off before Thanksgiving and runs through early January. During Garden In Lights, the show is open late.
Annmarie Sculpture Garden & Arts Center
Solomons/Dowell, Calvert County
---
More about Annual Ornament Show & Sale
---
Type:
Events
---
Location:
13470 Dowell Rd
Dowell, MD 20629
410-326-4640 x16
---