Wildwood Flora Felt on Etsy
Holiday Arts & Crafts Shows
Explore Maryland's main streets, galleries, gift shops and holiday crafts fairs to find that perfect, one-of-a-kind, holiday gift for that someone special on your shopping list. 
Wildwood Flora Felt on Etsy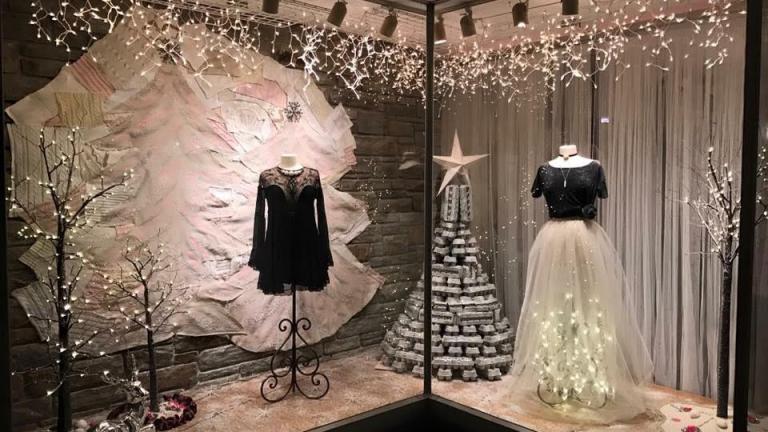 BelAirMaryland.org
When you shop along Maryland's Main Streets, you're supporting local businesses and the historic properties that they steward. If you like window shopping by foot, trying new local restaurants, collecting art and antiques – and need to do some holiday shopping – then Maryland's Main Streets are for you!
2
Ornament Show & Sale - Annmarie Sculpture Garden & Arts Center
Solomons
A juried show that features hand-crafted ornaments by talented regional artists. This is the perfect place to find unique and affordable gift for friends and family. The ornaments are beautifully hung on trees displayed in the Main Gallery of the Arts Building.  Visitors shop off the trees and take their purchases to the Gift Shop. The show kicks off before Thanksgiving and runs through early January. During Garden In Lights, the show is open late.
Annmarie Sculpture Garden & Arts Center
Solomons/Dowell, Calvert County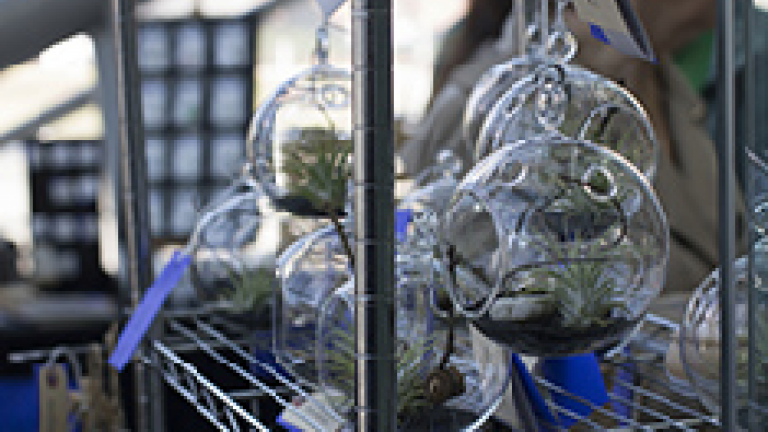 mica.edu
Discover work by emerging and established artists and designers just in time for the gift-giving season. Fine art and handmade objects by approximately 275 MICA students, alumni, faculty and staff will be on sale.  Original gifts, totally unique and very Maryland!
4
RiverArts Holiday Gift Show and Art Exhibition
Chestertown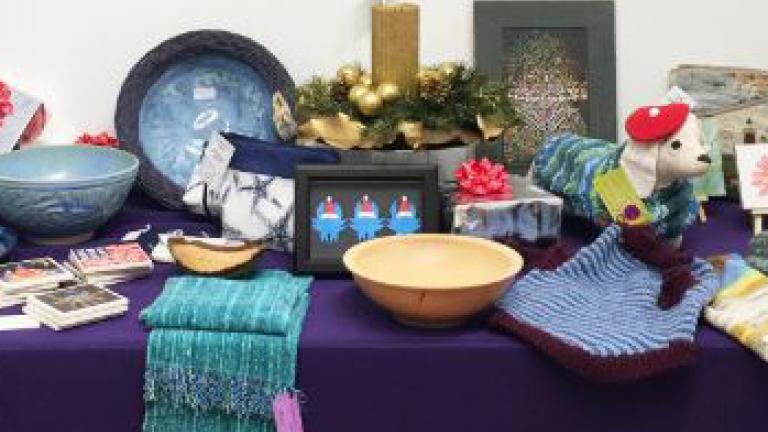 Chestertown RiverArts
The RiverArts Community of art lovers and artists feature their favorites and the artwork can be purchased.  This year's show will be familiar, yet different, with ways to view and buy items online, through our windows, and in person by appointment.  
Chestertown
5
Maryland Christmas Show
Frederick
http://marylandchristmasshow.com/
This show makes shopping fun for all generations, even the youngest.  Dress comfortably to navigate between the seven buildings and one big-top.  Meet the friendly artists and merchants, some returning for one of the two weekends during the show's 37th season.  
Frederick County Fairgrounds
6
Sandy Spring Museum's Annual Fine Arts & Crafts Holiday Gift Show
Sandy Spring
Courtesy: Sandy Spring Museum
The annual Fine Arts & Crafts Holiday Gift Show features one-of-a-kind gifts handmade by local artists including jewelry, quilts, pottery, and other fine arts and crafts. The museum's resident artists offer their newest creations ranging from glossy enamel work and mixed media collage to a variety of hand-forged jewelry and unique hand-built ceramics.  
7
Holiday Shoppers Fair
Ocean City
ococean.com
You'll find a great display of unique, handmade merchandise.  The fair features jewelry, florals, nautical objects, candles, photography and ceramics.  Expect to find great gifts to give, and maybe to keep.   Parking is free.  Children's activities & face painting.
Ocean City
8
Washington County Annual Community Art Show - Best Local Art
Hagerstown
Washington County Arts Council
Exhibit by more than 20 Artists working in a wide range of mediums and dimensions with 2D and 3D artwork.  The exhibit puts the focus on talented area artists at this juried show.   Gallery hours: Tuesdays - Fridays, 11am-5pm & Saturdays 10am-4pm.
Hagerstown
9
Annapolis Midnight Madness
Historic Annapolis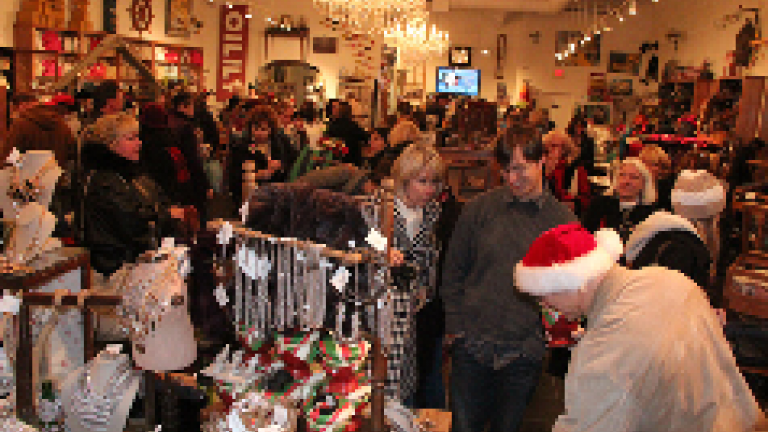 VisitAnnapolis.org
Historic Annapolis' shops open their doors earlier than in past years so shoppers can stagger visits, or shop late when it is quiet.   Stroll along Main Street, Maryland Avenue, West Street, Dock Street and State Circle in search of that perfect gift.  Explore the uniqueness that makes downtown Annapolis special.
Prefer to shop from home?  See the links on our website to shop stores and restaurants on-line.
Annapolis
10
Festival of Wreaths - Carroll Arts Center
Westminster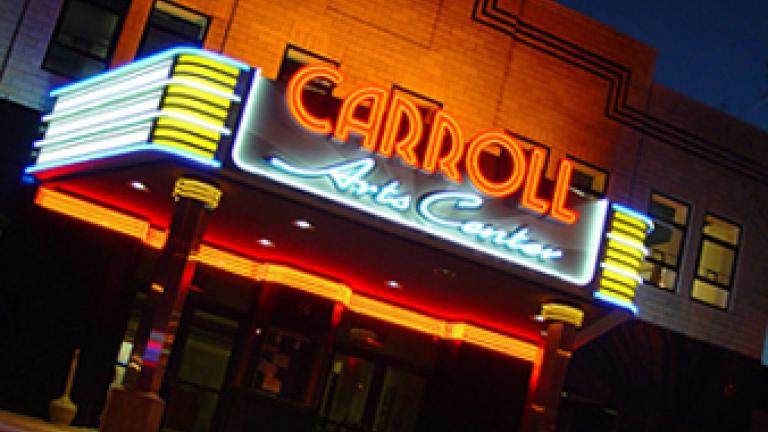 A Westminster tradition for 25 years, the wreaths number about 150 and they are all up for bid in a silent auction.  Stop by and admire the creativity or see the wreaths from home as you bid on-line this year.  Please stay tuned for updates.  Vote for your favorite wreath and even make a bid (or two) on these one of a kind holiday artworks.  Bidding ends December 5 at 4pm.
Westminster
11
Charm City Craft Mafia - Holiday Heap
Baltimore
Charm City Craft Mania
Juried show featuring the area's best indie crafters peddling their wares for your holiday shopping pleasure. Enjoy the shopping experience and fun in person this year.
12
Ellicott City Midnight Madness
Historic Ellicott City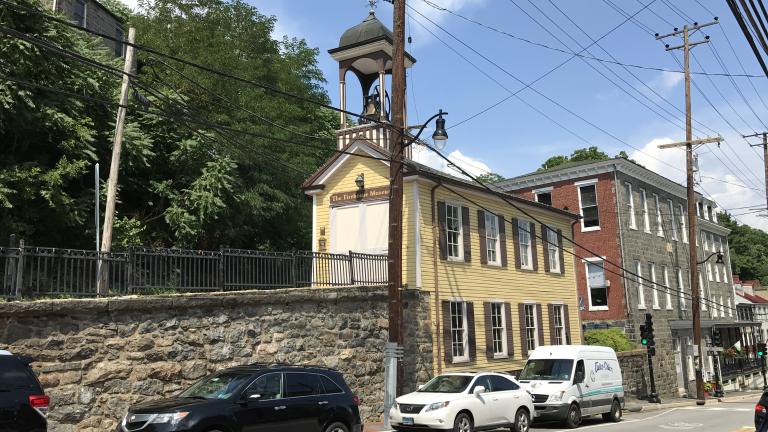 Just in time for the holidays,  check a few names from your shopping list.  Go mad over the arts and the crafts,  the jewelry, baked goods, the fashions and unique antiques in lovely, historic Ellicott City.  
BB Mowery
The Maryland State Arts Council (MSAC) offers an online Maryland Artists Marketplace, a one-stop-shopping destination for unique works by Maryland jewelers, photographers, glass blowers, painters, sculptors, musicians, weavers, writers, and more.