Maryland Day commemorates March 25, 1634, the day settlers disembarked from two small sailing ships - the Ark and the Dove – onto Maryland soil.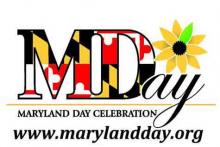 Maryland Day 2020  Weekend Celebration (March 20-22, 2020) in Annapolis and Anne Arundel County features more than 40 events that are FREE or just $1. Celebrate Maryland's Birthday at cultural, heritage and enviromental locations in the Four Rivers Heritage Area (Annapolis, Eastport, Edgewater, Deale and Galesville.)
Image Credit: Historic St. Mary's City
Maryland Day at Historic St. Mary's City
2020 dates TBD
Celebrate Maryland's 385th anniversary with ceremony, pageantry, speeches, and free admission to living history and museum exhibits.
Maryland Day at St. Clement's Island
2020 dates TBD
All visitors enjoy free admission to the museum in celebration of English colonists first landing in Maryland at St. Clement's Island in 1634.
Maryland Day in Annapolis & Four Rivers Heritage Area
March 20-22, 2020
Visit, tour and enjoy over 40 special events at historic homes, museums and cultural sites in Annapolis and Southern Anne Arundel County all weekend with $1 admission (some are free). A perfect weekend to spend with family and friends.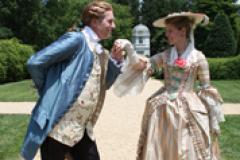 Maryland Day: Experience It!
2020 dates TBD
Visit the William Paca House and Garden and find the house full of excitement and conversation as the Pacas and their friends, portrayed by the Annapolis Living Historians, prepare to welcome visiting dignitaries. Experience the wonder of the Old Line State with Maryland-themed crafts and games for visitors of all ages.
On Sunday, take a guided tour of the William Paca House for a special price of just $1 and explore Mr. Paca's 2-acre pleasure garden. Then be sure to stop by Hogshead for more hands-on living history fun.
Image Credit: Jackson Photography
Maryland Day History Walk and Period Dinner
2020 dates TBD
Walking Tour of the Elkridge Furnace Complex followed by a buffet dinner at our Garden House. The Elkridge Furnace Complex boasts history from European exploration in 1604. It is on the National Register of Historic Places.