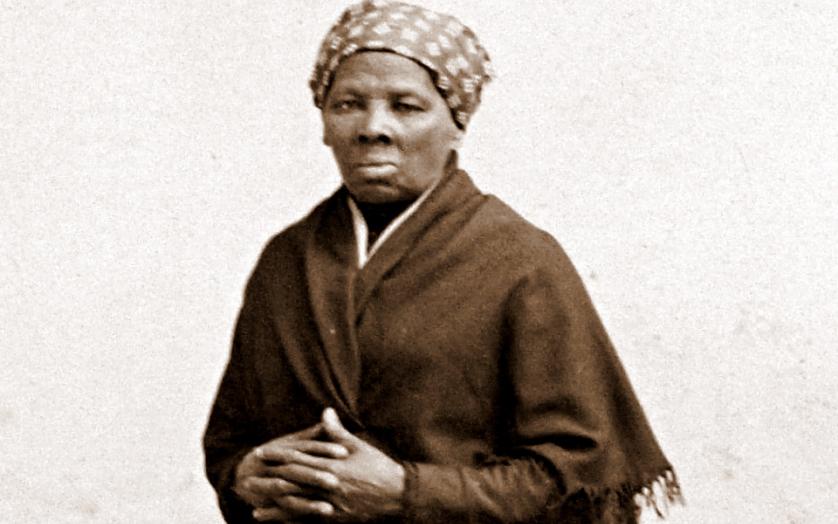 Library of Congress
Maryland Network to Freedom Sites, Programs and Tours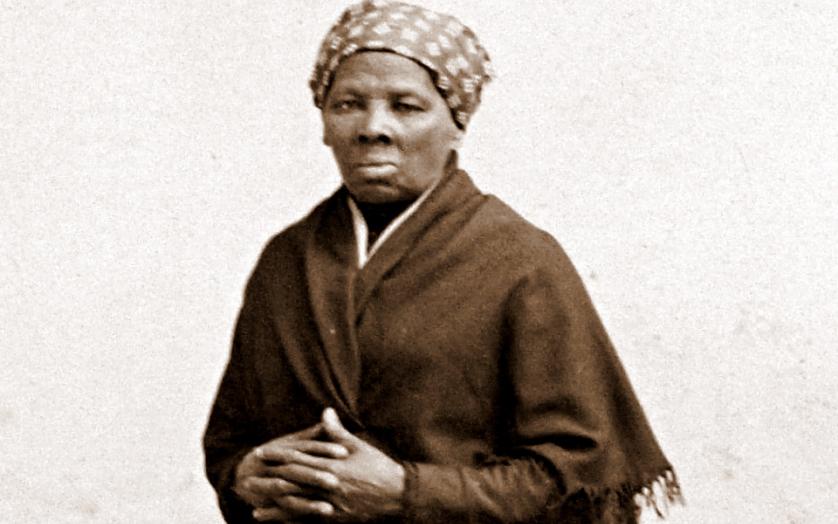 Library of Congress

The National Park Service created the National Underground Railroad Network to Freedom to commemorate the places and people who shaped the journey to freedom.  Network to Freedom sites are documented places where the enslaved escaped from bondage, the routes they took, places where they stayed or found assistance, and sometimes places where their freedom was tried and tested.
Network to Freedom programs provide authentic information about the Underground Railroad and people who escaped.
Network to Freedom research facilities are places where you can learn more about the Underground Railroad through government documents, land records, fugitive slave records, census records, genealogy files and more.
 
Eastern Shore Sites
Arthur Leverton's Farm Site
Preston, MD 21655
No Public Access*
Arthur W. Leverton, an Underground Railroad agent, owned this property from 1848 until 1859.
Belle Vue
Carmichael Road
Queenstown, MD 21658
No Public Access*
Phebe Myers, a free black spinner residing on Maryland's Eastern Shore, helped seven of her children and grandchildren to seek freedom from the Carmichael/Belle Vue Farm near Wye Island in August 1855.
Button's Creek: Jane Kane Escape Site
MD Route 335 and Little Blackwater River
Church Creek, MD 21622
410 228-2692
Jane Kane disguised herself in men's clothing to successfully flee her enslaver and join Harriet Tubman's brothers during Christmas in 1854 on one of Tubman's rescue missions.
Caroline County Courthouse and Jail
Courthouse Square
109 Market Street
Denton, MD  21629
410 479-2730
Underground Railroad operatives and enslaved people fleeing their bonds were held in the jail or tried in the courthouse here.
Chesapeake and Delaware Canal (Museum)
815 Bethel Road
Chesapeake City, MD 21915
410 885-5622
The canal provided a route for freedom seekers aboard steamboats, schooners and other water craft.
Choptank River
10215 River Landing Road
West Denton, MD 21629
410 479-4950
Site of numerous escape attempts by freedom seekers relying on their own maritime skills or by being secreted aboard vessels. The river has more than 15 public access points.
Denton Steamboat Wharf
10219 River Landing Road
Denton, MD 21629
410 479-0655
At this wharf, captured Underground Railroad agent Hugh Hazlett and seven freedom seekers boarded the steamer Kent for return to Cambridge from which they fled.
Dorchester County Courthouse
206 High Street
Cambridge, MD 21613
410 228-1000
Harriet Tubman's niece Kessiah Bowley and Bowley's two children escaped from the auction block on these courthouse steps in 1850.
Grantham and Forrest Farm
31245 Chesterville Bridge Road
Millington, MD 21651
No Public Access*
410 778-0416
Benjamin Tillotson escaped from enslavement here in 1857 during a religious camp meeting, as he feared being sold to slave traders from Georgia. The farm is not open to the public. View site from the road.
HENRY HIGHLAND GARNET ESCAPE SITE
MD 291, west of MD 290
Chesterville, MD 21620
Garnet was born enslaved here on the "Darby" plantation. At the age of seven, in 1822, he fled with his family and several other enslaved men. Garnet became a famous abolitionist and preacher, the first black minister to preach to the U.S. House of Representatives. State historical marker on site.
Henry Massey Escape Site
142 Carriage Heath
Chester, MD 21619
No Public Access*
The Stoopley-Gibson Plantation is where 14-year-old Henry Massey escaped enslavement in 1849. Massey was identified as a runaway slave in Harrisburg, Pennsylvania, five years later. Despite legal representation by the Pennsylvania Abolition Society, Massey was convicted at trial and returned to his enslaver. 
Isaac Henry Wright Farm Site
4042 Baker Road at Route 16
East New Market, MD 21613
No Public Access*
410 903-5273
In April 1856, Harriet Tubman arrived on Maryland's Eastern Shore hoping to rescue her sister Rachel. She was unable to do so, but instead rescued four enslaved men living at and near this farm who were ready to leave.
Jacob and Hannah Leverton House
3531 Seaman Road
Preston, MD 21655
410 479-2730
Jacob and Hannah Leverton's home provided a safe haven and was a major stop on the Underground Railroad. This private home is owner-occupied. There is a roadside pull over and an interpretive exhibit.
Jacob Jackson Home Site
MD Route 16
Madison, MD 21648
No Public Access*
This is the home site of Jacob Jackson, a free black farmer and noted veterinarian, who received a coded letter from Tubman and arranged the escape of her 3 brothers from the area in 1854.
Joseph Cornish Escape from Gilpin's Point
Holly Park Drive
Harmony, MD 21655
410 479-2730
Enslaved Joseph Cornish escaped on a vessel on the Choptank River from Gilpin's Point. He stopped in Philadelphia and told his story to William Still who recorded it.
Lizzie Amby Escape Site/Bayly House
207 High Street
Cambridge, MD 21612
Lizzie Amby and her husband Nat took their freedom in early October 1857 from this location and joined fourteen other freedom seekers from High Street and Cambridge. The property includes the house and outbuildings of Amby's enslaver, Dr. Alexander Hamilton Bayly and dates to the 1740s.
Long Wharf at Cambridge
100 High Street
Cambridge, MD 21613
410 228-1000
Several people who were escaping slavery were caught and shipped back to Cambridge here along with Hugh Hazlett, an Irish immigrant conductor who helped them escape.
Parson's Creek: Keene Family Escape Route
Parson's Creek at Route 16
Madison, MD 21648
410 228-1000
In April 1831, Joseph Keene and his wife Nellie stole a small boat and sailed their seven children to freedom from Parsons Creek.
Perryville Railroad Ferry and Station Site
Perry Point VA Medical Center
Perry Point, MD 21902
410 949-1003
The Philadelphia, Wilmington and Baltimore Railroad Steam Ferry Landing site at the mouth of the Susquehanna River was used for numerous Underground Railroad escapes, as well as a kidnapping and rescue of a free Pennsylvanian. Frederick Douglass escaped on this railroad in 1838.
Poplar Neck Plantation at Marsh Creek
Northwest side of Marsh Creek Bridge
Poplar Neck Road
Preston, MD 21655
410 479-2730
This area is part of the former Anthony C. Thompson "Poplar Neck" plantation where Harriet Tubman conducted several escape missions during the 1850's.
Pritchett Meredith Farm
Bucktown and Decoursey Bridge roads
Cambridge, MD 21613
No Public Access*
Thomas Elliott and Denard Hughes fled the farm of their enslaver, Pritchett Meredith, and joined six other freedom seekers who were betrayed and brought to the Dover Jail. The group escaped and became known as the "Dover Eight."
Reverend Samuel Green and the Original Colored People's Methodist Episcopal Church
509 Railroad Avenue
East New Market, MD 21631
410 943-4383
Reverend Samuel Green helped establish the Colored People's Methodist Church in 1844, now called Faith Community United Methodist Church. Green actively helped freedom seekers as an Underground Railroad agent in the 1850s.
Richard Potter Home Site
9 N. 4th Street
Denton, MD 21629
NO PUBLIC ACCESS*
410 479-2730
In this post-Civil War residence of Richard Potter, he wrote his kidnapping narrative, published in 1866. A free black youth, Potter was kidnapped from Greensboro and sold into slavery in Delaware.
Richard Potter Rescue Celebration Site
4 N. 2nd Street
Denton, MD 21629
NO PUBLIC ACCESS*
410 479-0655
This site is the location of the former hotel where Richard Potter was brought after he was rescued from being kidnapped into slavery in 1853.
St. Stephen's A.M.E. Cemetery at Unionville
9467 Unionville Rd
Unionville, MD 21601
410-822-6147
St. Stephen's A.M.E. Cemetery is the final resting place of 18 soldiers of the United States Colored Troops. Formerly enslaved on nearby plantations, these men secured their emancipation by enlisting in the Union Army. After the war, the men returned and founded the community of Unionville. 
 
Staplefort Farm: Bob Manokey
Wildlife Drive
Blackwater National Wildlife Refuge
2145 Key Wallace Drive
Cambridge, MD 21613
410 228-2677
On December 10, 1828, Bob Manokey, a skilled sawyer, fled from here. The site is visible from Wildlife Drive near the Little Blackwater Bridge.
Turkey Point Farm, Turkey Point Lighthouse
4395 Turkey Point Road
North East, MD 21901
410 287-5333
Freedom seekers fled from the Chew/Paca Plantation known as the Turkey Point Farm. The Turkey Point Light Station was used as a guide post for freedom seekers navigating the Chesapeake Bay and Elk River, northward to freedom.
Eastern Shore Programs and Tours
A Journey Begins: Nature's Role in the Flight to Freedom, an Audio Tour
Adkins Arboretum
12610 Eveland Road
Ridgely, MD 21660
410 634-2847
A self-guided audio tour based on slave narratives tells the little-known story of how Maryland's natural environment influenced the challenge, success and failure of escapes.
Adventures of Harriet Tubman and the Underground Railroad at Blackwater
2524 Key Wallace Drive
Cambridge, MD 21613
410 901-9255
Guided paddling or bicycling tours in Blackwater National Wildlife Refuge explore the environs used by Harriet Tubman where she lived, worked and guided people to freedom on the Underground Railroad.
Frederick Douglass Driving Tour of Talbot County
11 S. Harrison Street
Easton, MD 21601
410 770-8000
Born into slavery, Frederick Douglass escaped to become a leading abolitionist and orator who inspired others to work the Underground Railroad. A self-guided driving tour gives visitors an overview of Douglass' early life.
Harriet Tubman Organization Tours
424 Race Street
Cambridge, MD 21613
410 228-0401
This museum offers programs and tours highlighting the contributions of local native Harriet Tubman.
Harriet Tubman Underground Railroad Scenic Byway
Visitor Center at Sailwinds Park
2 Rose Hill Place
Cambridge, MD 21613
410 228-1000
This 125-mile driving tour with audio guide visits sites that illustrate the Underground Railroad story and Harriet Tubman's rescue missions on Maryland's Eastern Shore.
Harriet Tubman Underground Railroad Visitor Center
4068 Golden Hill Road
Church Creek, MD 21622
410 221-2290
The visitor center includes exhibits and a theater that tell the stories of Harriet Tubman's life and work. The center immerses visitors in the secret networks of the Underground Railroad and Harriet's own daring rescue missions.
William Still Family Interpretive Site
4-H Park
Detour Road
Denton, MD 21629
This site celebrates the Still family's own daring and heart-wrenching struggle for freedom from bondage. A typical one-room slave cabin with exterior exhibits tells the family's story.
Central Maryland Sites
Dugan's Wharf
National Aquarium Pier 4
501 E Pratt Street
Baltimore, MD 21202
On October 21, 1856, Harriet Tubman helped a young woman named "Tilly" flee slavery in Baltimore. Tubman devised a clever scheme to take Tilly south via steamboat on a steamer docked at Dugan's Wharf in Baltimore's Harbor.
Eliza Howard Parker and Family Escape Site at Bellevue Farm
415 Oakington Road
Havre de Grace, MD 21078
No Public Access*
Eliza Howard, her mother and siblings fled to freedom from this farm in 1846-1847.  Eliza and husband William Parker established a new home in Pennsylvania where the battle of the Christiana Resistance ensued on September 11, 1851. 
Elkridge Furnace
5745 Furnace Ave.
Elkridge, MD 21075
410 461-5005
A site of industrial slavery, Elkridge Furnace was one of the largest operating iron furnaces in colonial Maryland, and used enslaved, indentured, and convict labor. At least five people escaped from this site.
Gorsuch Tavern
Verona, MD 21152
No Public Access*
410 887-3495
In 1851, Gorsuch relatives gathered here to attempt to capture enslaved African Americans who fled to Pennsylvania. The site commemorates a significant escape from slavery and the master's effort to recapture his bondsmen by force. Privately owned home.
Hampton National Historic Site
535 Hampton Lane
Towson, MD 21286
410 823-1309
Nearly 100 enslaved people escaped from the Ridgely family at this Georgian mansion and plantation, which was home to more than 340 slaves. Restored slave quarters include exhibits about their lives and escapes.
Underground Railroad, Other Voices of Freedom Exhibit
Havre de Grace Maritime Museum
100 Lafayette Street
Havre de Grace, MD 21078
410-939-4800
Through the stories of both successful and failed escapes, this exhibit depicts the roles the Upper Chesapeake Bay and Lower Susquehanna River watersheds played as barriers to escape as well as avenues to freedom. 
Hays-Heighe House
401 Thomas Run Road
Bel Air, MD 21015
443 412-2539
Sam Archer escaped slavery from this property in 1860. The home was built by the Hayes family in 1808 and was later owned by the Heighe family as a thoroughbred racehorse farm. The site is part of Harford Community College and offers tours, exhibits and programs.
HOWARD COUNTY COURTHOUSE 1843
8360 Court Avenue
Ellicott City, MD 21043
410 313-2111
The 1843 Howard County Courthouse was the location for judicial proceedings for cases of those charged with encouraging slaves to runaway. The most famous case involved the transfer of known Underground Railroad agent William L. Chaplin of New York from Montgomery County to Howard County in 1850. An interpretive marker describes these events.
HOWARD COUNTY FIRST COURTHOUSE SITE
Ellicott Mills Drive at Main Street
Ellicott City, MD 21043
410 313-4700
The first Howard County Courthouse held judicial proceedings including those involving people who fled slavery and those inciting insurrection. The courthouse is no longer standing on the site.
HOWARD COUNTY JAIL
1 Emory Street
Ellicott City, MD 21043
Runaway slaves and those charged with encouraging them were held in the county jail.  A wayside exhibit describes these events.
Maryland State Archives
Hall of Records
350 Rowe Blvd.
Annapolis, MD 21401
410 260-6400
Home of the Legacy of Slavery research program, which has a database containing over 400,000 entries on free and enslaved African Americans dating from years leading up to Maryland's abolition of slavery in 1864. Patrons can visit the public search room for family history, church records, maps, photographs and more. 
Maryland State House
91 State Circle
Annapolis, MD 21401
410 974-3400
Many state laws about slavery, black freedom and the illegal activities of the Underground Railroad were debated and passed here. In November 1864, the Maryland Legislature abolished slavery in the state. Museum exhibits and guided tours on site.
Mount Clare Museum House
1500 Washington Blvd.
Baltimore, MD 21230
410 837-3262
Maryland's finest example of a Georgian estate and Baltimore's oldest house. Once an 800-acre agricultural and industrial complex, hundreds of enslaved people labored here. At least four fled.
Mount Clare Station
901 W. Pratt Street
Baltimore, MD 21223
410 752-2490
At least eight people seeking their freedom traveled through this station on the B & O Railroad on their way north, including Henry "Box" Brown, who endured a 27-hour journey hidden in a box marked as "dry goods," and William and Ellen Craft who disguised themselves as a white male planter and his servant. 
President Street Station
601 President Street
Baltimore, MD 21202
410 220-0290
Located in the historic President Street Station (c. 1849), the museum tells the stories of Baltimore's role in the Underground Railroad, the Civil War and Maryland's railroad history. Frederick Douglass escaped slavery via train from this station.
Reddy Gray Burial Site
Loudon Park National Cemetery
3445 Frederick Avenue
Baltimore, MD 21229
410 644-9696
The Loudon Park National Cemetery is the final resting place for Reddy Gray, a former slave who escaped slavery from Thomas Risteau in Baltimore County in 1863. He then enlisted with the United States Colored Troops.
Roedown
3856 Wayson Road
Davidsonville, MD 21035
No Public Access*
Born enslaved in the early 1820's at Roedown, William Parker later made a daring escape at age 17. Settling in Pennsylvania, Parker became famous as the leader of the Christiana Resistance of 1851. The site is a privately owned home. View from the road.
Central Maryland Programs and Tours
Banneker-Douglass Museum
84 Franklin Street
Annapolis, MD 21401
410 216-6180
Official repository of African-American history and culture for the state of Maryland. The museum includes exhibits about Harriet Tubman and Frederick Douglass.
Frederick Douglass Freedom and Heritage Trail and Tour
P.O. Box 3014
Baltimore, MD 21229
443 983-7974
Walk through historic Fells Point in Baltimore to see Underground Railroad locations associated with Baltimore abolitionists and sites of resistance. See places where Frederick Douglass lived, worked, worshipped, learned how to read and more.
Howard County Historical Society Museum
8328 Court Avenue
Ellicott City, MD 21043
410 480-3250
The museum includes exhibits about people who escaped from slavery in Howard County.
Reginald F. Lewis Museum of Maryland African American History and Culture
830 E. Pratt Street
Baltimore, MD 21202
443 263-1800
Discover the stories of Josiah Henson, Maria Weems, Thomas Smallwood and others who escaped slavery. Explore the museum's interactive display about choices, challenges and consequences faced by freedom seekers.
Southern Maryland Sites
Camp Stanton
South side of Route 231
Prince Frederick Road
Hughesville, MD 20637
This former Union encampment was established in 1863 for the recruitment and training of black soldiers, some of whom had recently escaped slavery. Now empty fields, visitors can travel an African-American heritage paddling trail along the Patuxent River to the site.
Jails at Port Tobacco Courthouse Site
8430 Commerce Street
Port Tobacco, MD 20677
301-934-4313
The site of multiple jailbreaks by freedom seekers. One was William Wheeler, an architect of the 1845 Port Tobacco Mass Escape, where some 40-70 freedom seekers attempted a massive daytime escape. The group reached Rockville, MD, before being surrounded by an armed mob. The survivors were distributed to jails across Maryland. Wheeler escaped from this jail and was never recaptured.
Jefferson Patterson Park and Museum
10515 Mackall Road
St. Leonard, MD 20685
410 586-8557
The Battle of St. Leonard Creek, a War of 1812 naval engagement, occurred here and is retold in the slave narrative of Charles Ball, who fled north to freedom. Two enslaved people from this site enlisted in the Union Army and became free.
Mass Escape at Mackall Plantation at St. Mary's College of Maryland
Commemorative to Enslaved Peoples of Southern Maryland
47777 Mattapany Road
Lexington Park, MD 20653
240-895-2000
Mackall Plantation, now part of the footprint of St. Mary's College of Maryland, was the site from which 19 enslaved men, women, and children self-emancipated by joining the British fleet during the War of 1812. Several men joined the newly founded Corps of Colonial Marines. Once the war ended, all 19 freedom seekers settled in Trinidad and Nova Scotia. 
Old Jail of St. Mary's County
41625 Court House Drive 
Leonardtown, MD  20650
301 475-2467
The jail museum's exhibits feature the stories of five runaway slaves who were incarcerated, highlighting some of the choices confronting freedom seekers and the struggles they endured.
Point Lookout State Park & Civil War Museum
11175 Point Lookout Road
Scotland, MD 20687
301 872-5688
In 1863, the federal government erected a Civil War prison camp that eventually held 50,000 Confederate prisoners. Among the federal army units to serve as guards were African-American soldiers of the U.S. Colored Troops regiments.
Port Tobacco Courthouse
7215 Chapel Point Road
Port Tobacco, MD 20677
301 934-4313
This reconstructed courthouse is where two African Americans were tried for aiding in the flight of more than 30 armed freedom seekers from Southern Maryland in 1845.
Sotterley Plantation
44300 Sotterley Lane
Hollywood, MD 20636
301 373-2280
The plantation retains a 1830s slave cabin that exemplifies typical slave housing in the Tidewater region. The history of slavery at Sotterley is told through exhibits at the cabin and related artifacts. Remarkably, forty-nine enslaved people fled this plantation during the War of 1812.
Capital Region Sites
Arrest Site of William Chaplin
Jesup Blair Local Park
900 Jesup Blair Road & Georgia Avenue 
Silver Spring, MD 20912
301 650-4373
Chaplin, an abolitionist from Albany, NY, was involved in the failed escape of 77 people from Washington, D.C. Eluding imprisonment then, Chaplin was captured on August 8, 1850 during a shootout with slave catchers on Georgia Avenue. An outdoor exhibit describes these events.
Belair Mansion
12207 Tulip Grove Drive
Bowie, MD  20715
301 809-3089
For more than 100 years, the Ogle and Tasker families living at Belair Mansion struggled to keep their enslaved people from running away. A featured exhibit "African-American Slaves at Belair," tells the stories of resistance and flight.
Berry Farm at Oxon Cove Park
6411 Oxon Hill Road
Oxon Hill, MD 20745
301 839-1176
This farm, once a 1,300-acre plantation near the Potomac River, is now part of Oxon Cove Park. The farm offers programs and exhibits on the history of the farm's enslaved labor and their escapes. Jacob Shaw, a shoemaker, escaped in the fall of 1840 from Thomas Berry.
Best Farm L'Hermitage
4801 Urbana Pike
Frederick, MD  21704
301 662-3515
Fifty to ninety enslaved people worked this former 748-acre plantation, owned by the Vincendieres. At least two of those slaves fled for freedom. The Best family began farming the property in the 1830s. One of their slaves escaped in 1850.
Catoctin Iron Furnace and Manor House Ruins
Cunningham Falls State Park
Catoctin Furnace Road, Route 806
Thurmont, MD 21788
301 271-7574
Established by the Johnson family in 1776, free and enslaved blacks labored at the furnace to produce iron for the Revolutionary and Civil wars. At least one enslaved man, Phil, attempted escape in 1780.
Chesapeake and Ohio Canal
11710 MacArthur Blvd.
Potomac, MD  20854
301 714-2202
Freedom seekers escaped by following the towpath along the canal before passing into Pennsylvania, a free state. "Others escaped to the canal to work and blend in as free African Americans.
Darnall's Chance House Museum
14800 Governor Oden Bowie Drive
Upper Marlboro, MD 20772
301 952-8010
Darnall's Chance was built in 1742 for James Wardrop and served as the home of many prominent tobacco merchants. The site depended on the labor of enslaved African Americans. Eight individuals attempted to gain their freedom by escaping from here in the 19th century.
Elizabeth Keckly Burial Site
National Harmony Memorial Park
7101 Sheriff Road
Largo, MD 20792
301 772-0900
Mrs. Keckly worked on behalf of the newly emancipated enslaved people that sought refuge in the nation's capital. Keckly raised funds and organized the Contraband Relief Association at Union Bethel AME Church.
Josiah Henson Museum and Park
11420 Old Georgetown Road
North Bethesda, MD  20852
301 650-4373
Rev. Josiah Henson, whose 1849 memoir inspired Harriet Beecher Stowe's novel Uncle Tom's Cabin was enslaved here from 1795 to 1830 on the former Isaac Riley property. His experiences at this plantation are vividly depicted in his autobiography. The site is home to a museum with immersive exhibits.
Marietta House Museum
5626 Bell Station
Glenn Dale, MD  20769
301 464-5291
Marietta House is the federal-style home of Supreme Court Justice Gabriel Duvall, who wrote the Supreme Court opinion that slaves could testify in court.  However Duvall also owned slaves. Between 1814 and 1859, three enslaved people fled Marietta House. The historic house museum interprets 19th century living.
The Mount Calvert Historical & Archeological Park
16801 Mount Calvert Road
Upper Marlboro, MD 20772
301 627-1286
Dozens of Africans and African-Americans were enslaved at Mount Calvert from the late 17th century through the Civil War. Several people fled captivity by the mid-1800s. An exhibit, "A Confluence of Three Cultures," tells the stories of the enslaved men, women, and children who toiled here.
Mouth of Swan Creek Escape Site
Fort Washington Park
13551 Fort Washington Road
Fort Washington, MD  20744
301 763-4600
A mass escape of enslaved African Americans occurred on Diggs Point at the mouth of Swan Creek.
Northampton Slave Quarters and Archeological Park
10915 Water Port Court
Bowie, MD  20721
301 627-1286
Numerous enslaved people escaped from Northampton plantation, owned by the Sprigg family from 1800 to 1836. Rebuilt foundations of two slave quarters and interpretive signs detail the lives of enslaved people who lived here.
Riversdale House Museum
4811 Riverdale Road
Riverdale Park, MD  20737
301 864-0420
Adam Francis Plummer was an enslaved man living at Riversdale who brought back his wife, Emily, and children to live in freedom after they escaped from a plantation in Ellicott City. Exhibits tell Adam's story at this elegant early 1800s Federal-style plantation house.
Thornton Poole House
Glissans Mill Road
Linganore, MD  21771
No Public Access*
Twelve members of the enslaved Aldridge family escaped from here in the 1850's.
 
Capital Region Programs and Tours
In Their Steps: A Guided Walking Tour
29 Courthouse Square
Rockville, MD 20850
301 762-0096
Hear about the life of Josiah Henson, a model for the title character of "Uncle Tom's Cabin," whose autobiography inspired Harriet Beecher Stowe. Find out about young Ann Maria Weems, who escaped slavery in Rockville by dressing as a coachman. Discover this and more about slavery and freedom in Rockville.
The Underground Railroad Experience in Maryland
Woodlawn Manor Cultural Park
16501 Norwood Road
Sandy Spring, MD  20860
301 929-5989
This self-guided trail commemorates Montgomery County residents involved in the Underground Railroad. It celebrates the Quaker heritage and traditions of Sandy Spring. Follow interpretive signs keyed to a map to learn how fleeing freedom seekers eluded capture.
Western Maryland Sites
Chesapeake and Ohio Canal
13 Canal St.
Cumberland, MD 21502
301-722-8226
Freedom seekers escaped by following the towpath along the canal before passing into Pennsylvania, a free state. "Others escaped to the canal to work and blend in as free African Americans.
Ferry Hill Plantation
205 Potomac Street
Williamsport, MD 21795
301 582-0813
Situated along the Chesapeake and Ohio Canal and the Potomac River, this once thriving plantation used enslaved and free black labor. Several enslaved people fled the plantation, were captured and taken to the Hagerstown jail. A $200 bounty was paid for their capture.
Rockland
9030 Sharpsburg Pike
Fairplay, MD 21733
No Public Access*
301 582-5826
J.W.C. Pennington, one of the most prominent African-American leaders of the 19th century, lived enslaved at Rockland near Sharpsburg and described his life and his dramatic escape in his autobiography "The Fugitive Blacksmith." Against all odds, Pennington became a powerful Presbyterian minister, abolitionist, civil rights activist, and Underground Railroad agent. The main house at Rockland is a wedding facility in Fairplay, currently unavailable for public tours, but viewable from MD 65.
Shawnee Oldfield Village
Chesapeake and Ohio Canal National Historical Park
Oldtown, MD
301 722-8226
Shawnee Indians once lived in the hills surrounding Oldtown, near the confluence of the North and South branches of the Potomac River. From 1711-1727, Shawnees living at King Opessa's Town and neighboring sites offered refuge to freedom seekers who had fled from Virginia and Maryland masters. Today, the site is a forested area within the C & O Canal National Historical Park.
Network to Freedom Research Facilities
Research facilities are places where you can learn more about the Underground Railroad through government documents, land records, fugitive slave records, census records, genealogy files and more.
Howard County Historical Society
9421 Frederick Road
Ellicott City, MD 21042
410-480-3250
Maryland State Archives
350 Rowe Blvd.
Annapolis, MD 21401
410-260-6400; 800-235-4045
Montgomery History: Jane C. Sween Research Library and Special Collections
42 West Middle Lane
Rockville, MD  20850
301-340-2825
Southern Maryland Studies Center
College of Southern Maryland Library Building
Room LR211
8730 Mitchell Road
La Plata, MD 20646
301-934-7626, ext. 7107
Todd Research Center
Dorchester County Historical Society
1003 Greenway Dr.
Cambridge, MD 21613
410 228-7953
 
Related Links
The Ultimate Guide to Underground Railroad Sites in Maryland
Explore Maryland's Underground Railroad
Maryland as the Most Powerful Underground Railroad Storytelling Destination in the World
Maryland's Freedom Fighters
Escaping Slavery on Maryland's Underground Railroad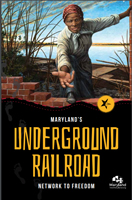 Maryland's Underground Network to Freedom Guide: 
PDF, Mail Order, New Site Additions
| | |
| --- | --- |
|   | *These sites are on private property and are not open to the public. They are included in this list so that their story and those of the freedom seekers can be recognized. Some of the sites may be viewed from the road. |