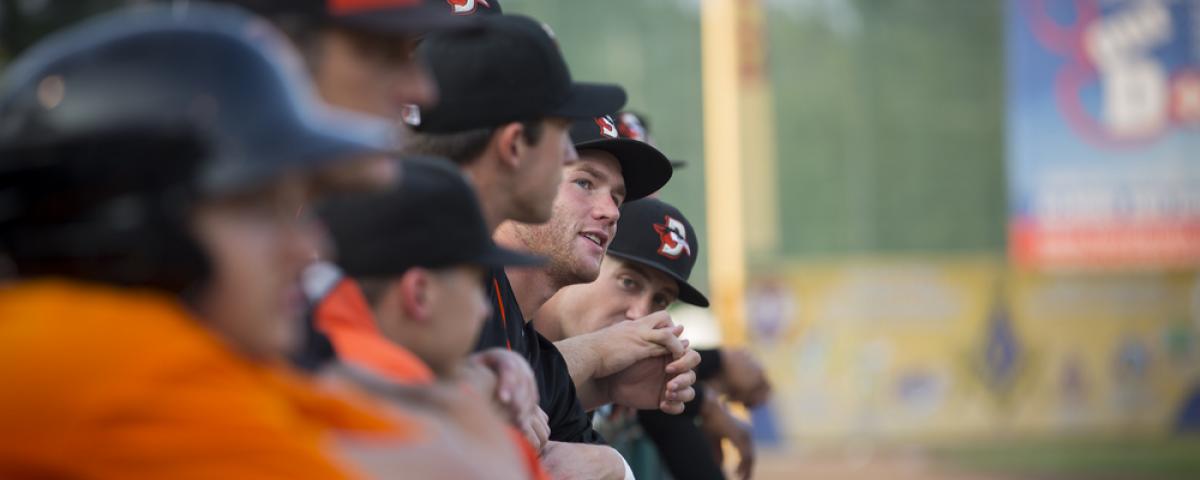 9
9 Amazing Reasons to Visit Salisbury
Experience Chesapeake culture, sophisticated brewing, and amazing outdoor opportunities in this City by the bay.
View Entire List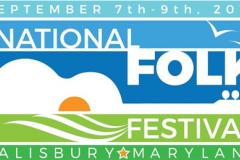 1

Don't Miss the National Folk Festival in September

The National Folk Festival began its three-year run in Salisbury in 2018, its first time in Maryland. Experience remarkable traditional arts, incredible food, and -- of course -- amazing music from across the nation and around the world.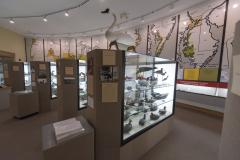 Image Credit: Clark Vandergrift, OTD
2

Ward Museum of Wildfowl Art

This unforgettable window into the one of the Eastern Shore's most treasured traditions marks the space where folk art and fine art meet. From traditional Native-American carvings through spectacular modern decoys and fanciful interpretations of wildfowl, this one-of-a-kind museum is simply not to be missed.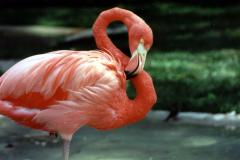 Image Credit: Salisbury Zoo
3

The Salisbury Zoological Park

Turn a rest-stop on the way to the beach into an international wildlife adventure at the remarkable Salisbury Zoo. Maryland is home to many great zoos and aquariums, and Salisbury is no exception. One of the best mid-size zoos in the country, this 13-acre park is eminently walkable with more than 100 species on display including adorable river otters, mysterious red wolves, and of course the Salisbury Zoo's most famous resident, the exotic spectacled bear.  Don't miss this adventure just off of 50.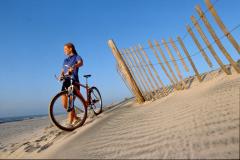 Image Credit: Maryland Office of Tourism
4

Ride the Sea Gull Century

For Maryland bicyclists, Fall means one thing: The Sea Gull Century. This nationally recognized road ride begins and ends on the campus of Salisbury University and offers two courses — the 100-mile Assateague Century and the 65-mile Princess Anne Metric — to keep things interesting year to year. Held every October, the Shore's flat terrain makes this a great intro for long-distance riders, and the incredible scenery keeps the seasoned pros coming back year after year.
Image Credit: Delmarva Bike Week
5

Saddle Up for Delmarva Bike Week

For two-wheeled trekkers who prefer chrome to spandex, Delmarva Bike Week is an absolute can't-miss rally. Spanning Salisbury, Ocean City, and Worcester County, Delmarva Bike Week has grown to become one of the most important rides on the East Coast. Get your shiny side up and your rubber side down in Salisbury in September!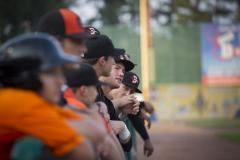 Image Credit: Clark Vandergrift, OTD
6

Shorebirds Baseball and the Eastern Shore Baseball Hall of Fame

Not only a must-stop on any Maryland baseball road trip, Shorebirds baseball feels like coming home. The cozy confines of Perdue Stadium put you right on the action, but the hometown fans make this one of the friendliest ballparks around. Other great features include the amazing Eastern Shore Baseball Hall of Fame featuring baseball legends like MLB Hall of Famers Jimmie Fox, Frank "Home Run" Baker, and Julius "Judy" Johnson along with Baltimore Orioles legend Harold Baines. Every game time is a great time with the Delmarva Shorebirds!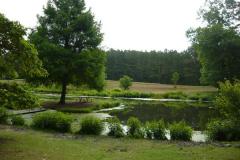 7

Pemberton Historical Park

One visit to this massive, 262-acre park will leave you wondering what took you so long. Explore beautiful nature trails dotted with colorful waterfowl. Put in a kayak or canoe and explore its ponds and streams. And visit majestic Pemberton Hall for a window into Shore life from before the American Revolution.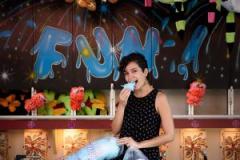 Image Credit: http://wicomicofair.com
8

Wicomico County Fair

Every weekend is a great weekend in Salisbury, but a great weekend to take in the Eastern Shore is the Wicomico County Fair weekend in August. Enjoy farm traditions with the family, along with live entertainment and fireworks. Eat chicken from the five-foot fry pan, enjoy carnival rides, visit the farm animals and see different contest entries.
Image Credit: Clark Vandergrift, OTD
9

Beer Break!

Few towns embrace microbrew culture like Salisbury. Maybe it's that Eastern Shore "do it yourself and do it right spirit," but Salisbury is a must for every beer fan with great local breweries like Evolution Craft Brewing which serves up spectacular suds with a side of great grub at their Evo Public House, Tall Tales Brewing offers an outdoor garden area, where beers worthy of their namesakes can be enjoyed. Rubber Soul Brewing with daring options like their Old Toad Spiced Ale and 700cc Session IPA. Don't miss the annual Good Beer Festival and sample the best of Delmarva and great beers from around the country.