Smithsonian named Berlin one of the 20 Best Small Towns to Visit, and Budget Travel crowned Berlin "Coolest Small Town in America. Here are seven sensational reasons why, but if you visit, you're list is sure to grow past a hundred!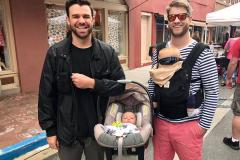 Image Credit: Town of Berlin MD
Take the 2nd Friday Art Stroll
More than a decade ago, downtown Berlin was named an official Maryland Arts & Entertainment district, and while every visit to Berlin is sure to stir the soul, the second Friday of every month is when Berlin's artists come out to shine. Walk the streets with outdoor entertainment, great galleries, and local food and drinks.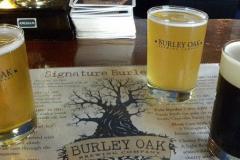 Image Credit: Burley Oak Brewing Company
Hoist a Pint at the Burley Oak Brewing Company
The brewers at Burley Oak take both their beer, and their planet seriously. That's why they've worked with soil scientists and Eastern Shore farmers to grow indigenous ingredients for their organic Home Grown Ales. The Barley Oak Taproom is the perfect place to enjoy a glass (or take home a growler) of Barley Oak's finest, with good food, great music, and new friends.  
---
More about Burley Oak Brewing Company
---
Type:
Attraction
---
Location:
10016 Old Ocean City Blvd
Berlin, MD 21811
443-513-4647
---
Image Credit: http://berlinchamber.org/
Good Clean Fun at the Bathtub Races
July 4 may be our Independence Day, but July 7 is when we REALLY celebrate, Berlin-style at the annual Bathtub Races. One of the greatest spectator sports on Earth, and a true, only-in-Berlin tradition, the Bathtub Races pit daring teams of sudsy racers against one another for the title of Fastest-Tub on the Shore! It's like bobsledding for people who hate snow (and, if we're being honest, speeds above six miles-per-hour.) 
---
More about Berlin Bathtub Races
---
Type:
Events
---
Location:
101 William Street
Berlin, MD 21811
410-641-4775
---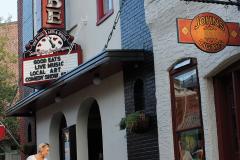 Image Credit: Worcester County Tourism
Catch a Show at the Globe
At the heart of Berlin's funky, thriving Main Street is the Globe Restaurant & Bar. For more than a century, the Globe Theater brought everything from vaudeville to honkey-tonk to downtown Berlin-- now the restored movie theater dining room features an elegant coppertop bar, fantastic fair from Executive Chef Duane Douglas. Catch a film, enjoy a murder mystery dinner, and see local art on display on your trip to The Globe.
---
More about The Globe
---
Type:
American
---
Location:
12 Broad St
Berlin, MD 21811
410-641-0784
---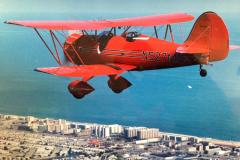 Explore Assateague and O.C. by Air
Take flight in an open cockpit bi-plane and live your Red Baron fantasy over the Atlantic. See the wild horses of Assateague and the revelers on the Ocean City boardwalk from the cockpit of a vintage aircraft with Ocean City Plane Rides in Berlin You may think you've seen the shore, you haven't seen it this way.
---
More about Ocean City Plane Rides
---
Type:
Attraction
---
Location:
12724 Airport Rd
Berlin, MD 21811
410-641-2484
---
Take a Trip Back to Colonial Days at the Rackliffe House
This beautiful brick mansion overlooking Sinepuxent Bay at Assateague Island has stood for nearly 300 years witnessing passing Spanish Galleons, Barbary pirate ships, and the Revolutionary War. Now a public museum, Rackliffe House offers a fascinating look into the history of the Eastern Shore. 
---
More about Rackliffe Plantation House
---
Type:
Attraction
---
Location:
11007 Tom Patton Ln
Berlin, MD 21811
865-300-5609
---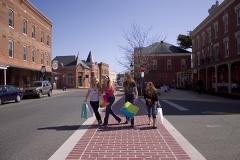 Image Credit: Worcester County Tourism
See What's Doing in Downtown Berlin
It seems like there's always something happening in downtown Berlin. Home to unique eateries like Blacksmith, a funky gastropub featuring unusual takes on Eastern Shore classics and Fins Ale House and Raw Bar, notorious for great food, an excellent selection of oysters  and local craft beers on tap. Find local arts treasures from J.J. Fish Studio & Gallery or watch artisans turn fire into magic at the Jeffrey Auxer Designs blown-glass studio. Or catch some of the great events like the New Year's Eve ball drop, outdoor movies, the legendary Bathtub Races and more!