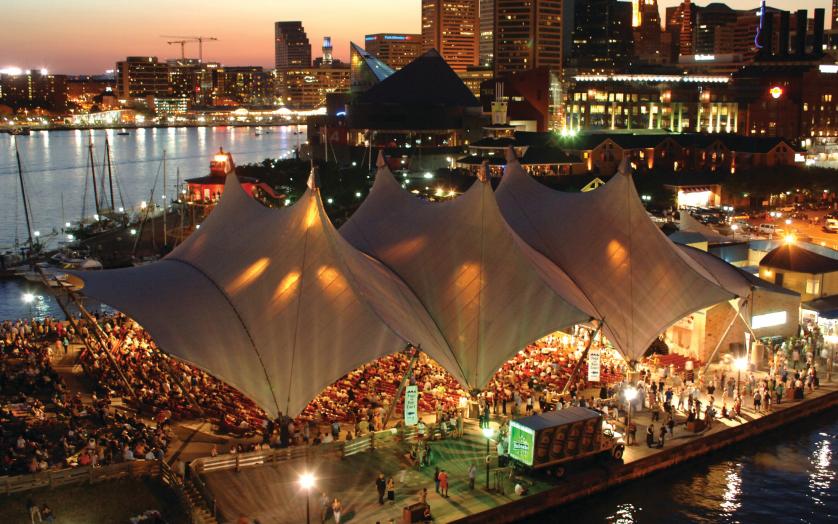 Visit Baltimore
Outdoor Music Venues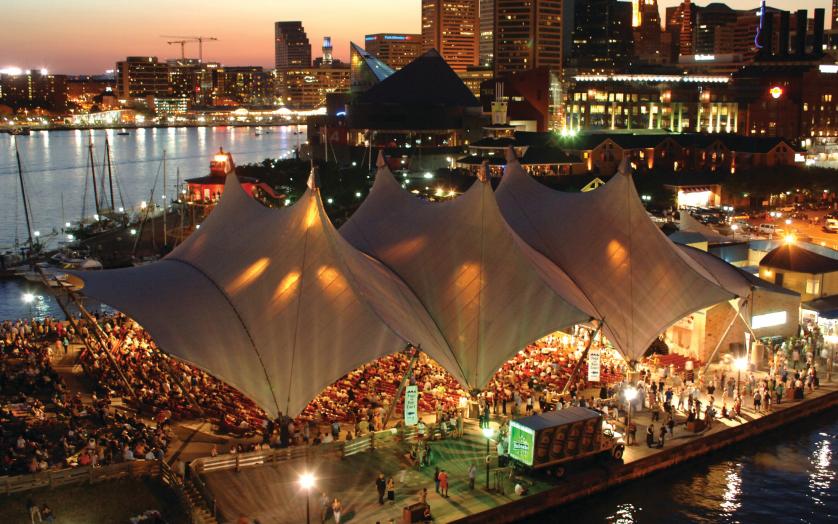 Visit Baltimore
Maryland offers must-see destinations for outdoor music and concerts. To scope out all the rockin' events across Maryland see the Calendar of Events.
1
Merriweather Post Pavilion, Columbia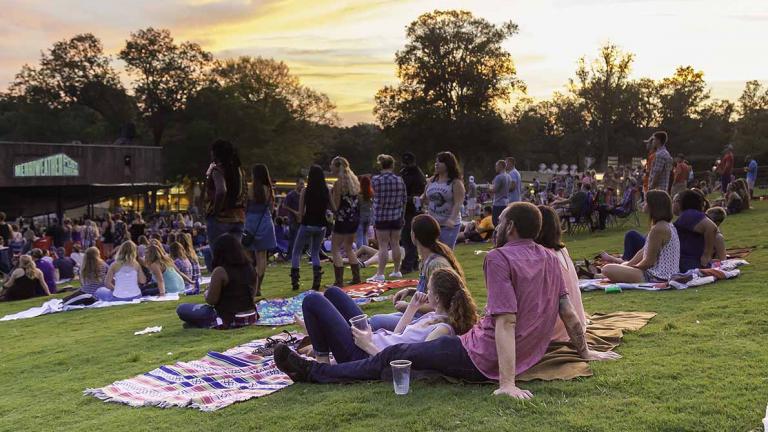 Karmen Osei/Howard County Tourism
For more than five decades Merriweather Post Pavilion, in Columbia, has built its legacy through concerts featuring the musical icons of their times: Janis Joplin, Jimi Hendrix, The Grateful Dead, Led Zeppelin, Stevie Wonder, Aretha Franklin, David Bowie, Whitney Houston, Metallica, Wu-Tang Clan, Pearl Jam, Radiohead, Kanye West and many more have all played this iconic Maryland venue located on 40 acres of forest, right  between Washington, D.C. and Baltimore. Open spring-summer-fall, you can find the complete show line-up on their website.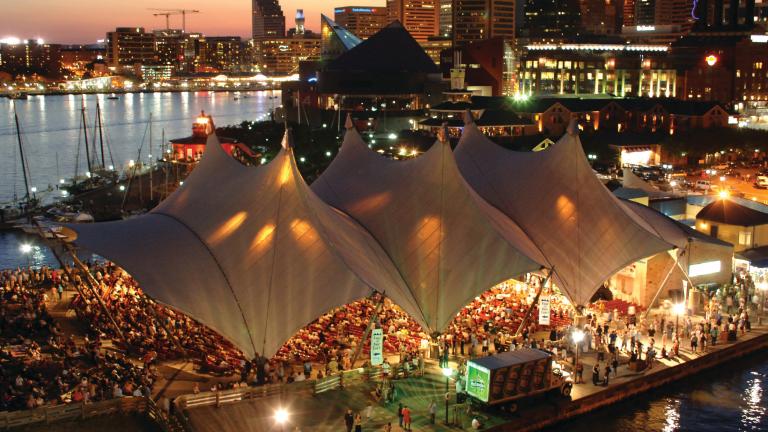 Visit Baltimore
One of the most beautiful venues in the United States for outdoor live entertainment, MECU Pavilion (formerly Pier Six Pavilion) offers concerts all summer long through September, with both pavilion and lawn seating available. MECU Pavilion, located on the waterfront in Baltimore's Inner Harbor, remains one of the top spots in the country to catch a gig.
https://www.strathmore.org
A Maryland staple for decades, Strathmore offers several superb concert venues, including the outdoor Gudelsky Gazebo, perfect for summer nights.
4
Maryland Vineyards, Various Locations
Ken Rochon/TheUmbrellaSyndicate.com
Wineries all across the state, such as Catoctin Breeze, Linganore and Boordy, offer scores of fantastic concert series every year.  With one almost assuredly a short drive from you, check out the upcoming concerts and events at all the various Maryland Wineries. 
5
Annapolis Maritime Museum, Annapolis
6
Sundaes in the Park, Ocean City
June - Early September 
Spend your Sunday evenings in picturesque Northside Park listening to your favorite live music. This is a family concert series with pizzazz! Enjoy free music ranging from country to rock, tribute bands to oldies. Each week children are offered various free activities and entertainment. The best thing about Sundaes in the Park is the ice cream sundaes! Create your own sundae for a nominal fee, sit back, listen to music and watch the sun set over the beautiful Assawoman Bay.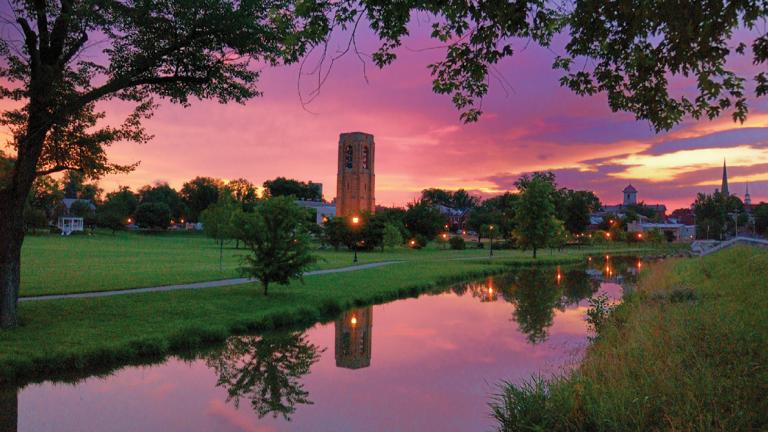 Visit Frederick
Located in the heart of Historic Downtown Frederick, Baker Park is a beautiful 58 acre space with an amphitheater that is perfect for hosting weekly musical entertainment from a variety of artists.
8
Rod 'N' Reel Resort, Chesapeake Beach
Great live music, dancing and more on the water.