Carroll County Office of Tourism
On this easy-going drive along country vistas just south of the Pennsylvania border, prepare yourself for historical encounters, recreational endeavors and life "down on the farm."
143 Miles
from Westminster to Appleton on mostly single-lane country roads
Amenities
Gas Stations
Food & Drinks
Accommodations
Hospitals
ATM
Mason & Dixon
On this easy-going drive along country vistas just south of the Pennsylvania border, prepare yourself for historical encounters, recreational endeavors and life "down on the farm."
Charles Mason and Jeremiah Dixon spent nearly four years helping to settle a land dispute by surveying newly established boundaries between Maryland, Pennsylvania, Virginia and Delaware. The Mason-Dixon Line, created in 1763, has since come to define the divide between North and South.
Westminster to White Hall
Including US 15, MD 97 & MD 25
Begin your journey in Westminster, where the Carroll County Farm Museum offers opportunities to experience mid-19th-century rural life. Just to the north is the Union Mills Homestead and Grist Mill. During the Civil War, both Union and Confederate soldiers were welcomed here on their way to the Battle of Gettysburg. 
Continue through Melrose to Manchester, a historical community featuring a family-owned winery that has wine tastings, retail sales and special events. Picking up MD 25, drive along a portion of the Falls Road byway until veering east toward Prettyboy Reservoir, a popular area for hiking, picnicking and taking in the scenery.
The same can be said for the Torrey C. Brown Rail Trail, a former railroad bed that is now a 20-mile-long, 10-foot wide, stone-dust path running from Hunt Valley to the Mason-Dixon Line. Bike rentals are available through a local vendor.
Seven ponds and more than 80 bunkers provide a challenge for golfers at Greystone, a public, 18-hole venue in White Hall that has been listed among Golfweek's best municipal courses.
(continued below)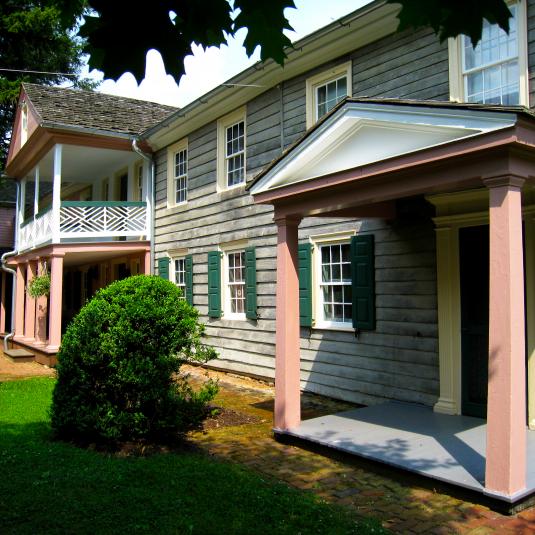 Built in 1797 and now a museum, Union Mills has a remarkable history. It was a stopping point for Confederate forces on the march towards Gettysburg, then became headquarters for Union General James Barnes after the invaders retreated. The working grist mill offers a fascinating window into centuries-old technology.
At Rocks State Park, climbers and hikers strive to reach The King & Queen's Seat to enjoy the breathtaking vantage point above Deer Creek.
Harkins to Appleton
Including MD 136, US 1 & MD 273
Farms in this rural area are known for their hayrides, corn mazes and fresh fruits and vegetables. 
Spanning the Lower Susquehanna River in Conowingo is one of the nation's largest hydroelectric generating stations. Below the dam, you just might spy a bald eagle soaring overhead while you enjoy some of the best small-mouth bass fishing in the country.
Up the road, Rising Sun offers a variety of fun options such as a vineyard, NHRA-sanctioned dragway and Plumpton Park Zoo. In the northeastern-most corner of the state, the 5,633-acre Fair Hill Natural Resources Management Area offers trout fishing, hiking and equestrian trail riding, as well as turf-course horse racing held on Memorial Day weekend.
The land surrounding Prettyboy Reservoir has several hiking trails, and anglers love fishing for largemouth and smallmouth bass, crappie, sunfish, perch and carp.
Plumpton Park Zoo in Rising Sun displays a variety of unusual wildlife, including this African sulcata tortoise.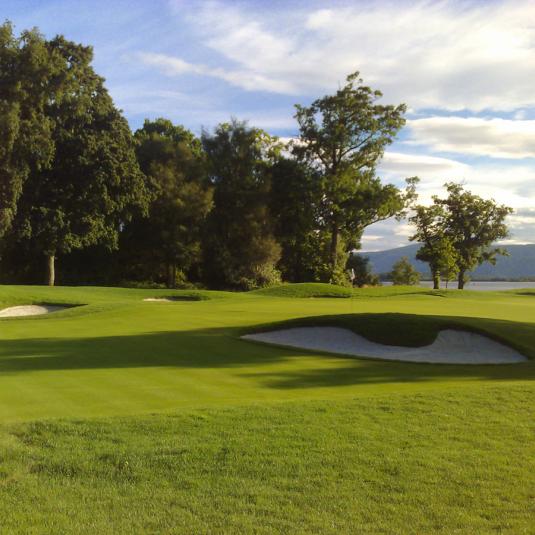 Enjoy a round of golf at Greystone Golf Course, a Baltimore County course designed by Joe Lee that includes 140 feet of elevation change in hilly country.
Mason-Dixon Crownstones mark the boundary lines between Maryland and Pennsylvania, and between Maryland and the western border of Delaware.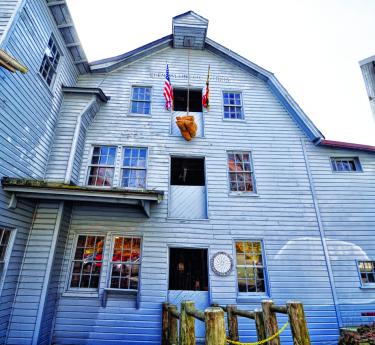 Take a Side Trip
Off MD 24, Eden Mill Nature Center and Park sits on the edge of Deer Creek, an officially designated "Scenic and Wild River." The centerpiece of the property is a restored mill, serving as the launching point for canoe trips, hikes and nature programs. For a completely different experience, the Hollywood Casino is found just off I-95 near the eastern bank of the Susquehanna River in Perryville. It features 1,500 Vegas-style slot machines.
Maryland Lore
At Rocks State Park, a popular, 190-foot rock-climbing cliff ascends to a formation known as the King and Queen Seat, which was once a ceremonial gathering place for the Susquehannock Nation of Native Americans.