Whether it's your first visit or you're a lifetime resident of the Old Line State, we bet you haven't crossed all these off your bucket list yet. So what are you waiting for? Please check with attractions in advance for altered hours and openings
Many tourism destinations, museums, historic sites and other attractions are offering virtual options for visitors to explore and learn at home.  And, to keep all that Maryland offers top of mind, visit Maryland Fun For Everyone for Puzzles, Bingo, Scavenger Hunt and much more.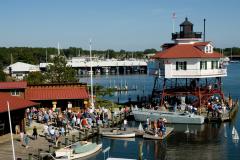 Image Credit: Calvert Marine Museum
Solomons Island
Positioned where the Patuxent River meets the Chesapeake Bay, Solomons Island is the perfect launching point for a day on the Bay.  Stroll the Riverwalk, or set sail for a day of Chesapeake fishing or a leisurely cruise. The kids will love hunting for fossils at nearby Calvert Cliffs State Park and you can finish off a fabulous day with dinner on the waterfront.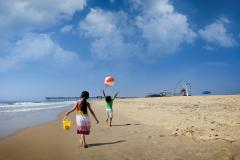 Image Credit: Maryland Office of Tourism
Ocean City
Experience a quintessential beach vacation at this iconic coastal town. Miles of sand and surf and plenty to do make this beach town a prime summertime destination. Head "Down the Ocean" and leave your cares behind. For some fun in the sand, surf and sun, stroll its three-mile-long boardwalk and pick up beach treats like Thrasher's French Fries or ice cream from Dumser's Dairyland.
More info...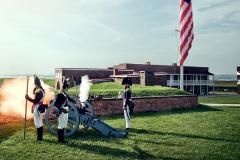 Fort McHenry
Be inspired at the home of the brave and the birthplace of the National Anthem. Fort McHenry held a strategic peninsula saving Baltimore, and some say the nation, during the War of 1812. After the historic bombardment, a young lawyer and amateur poet, Francis Scott Key, was so moved by the battle that he penned the poem that would become the National Anthem. A trip to Baltimore isn't complete without a visit to Fort McHenry National Monument and Historic Shrine.
---
More about Fort McHenry National Monument & Historic Shrine
---
Type:
Attraction
---
Location:
2400 E Fort Ave
Baltimore, MD 21230
410-962-4290
---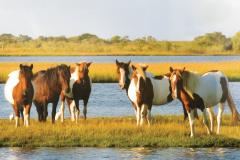 Assateague Island
Who can resist the allure and mystique of wild horses roaming the beaches of this unspoiled island? No one knows just how these horses found their way to the island more than 400 years ago, but their iconic beauty adds to the allure of Assateague's miles of pristine beaches.
---
More about Assateague Island National Seashore
---
Type:
Attraction
---
Location:
7206 National Seashore Ln
Berlin, MD 21811
410-641-1441
---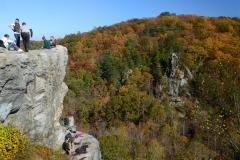 Image Credit: Mitch Lebovic
Rocks State Park
Marvel at nature's stunning beauty in this majestic wooded wonderland. The "King and Queen's Seat," a 190-foot outcrop that was once a gathering place for the Susquehannock Indians, offers a spectacular panorama of this park's lush forest. Closer to earth, the park is home to Kilgore Falls, fantastic fishing, swimming, hiking and hunting.
---
More about Rocks State Park
---
Type:
Attraction
---
Location:
3318 Rocks Chrome Hill Rd
Jarrettsville, MD 21084
410-557-7994
---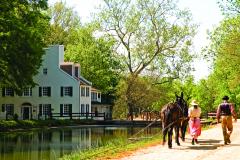 C&O Canal
At the time of its construction, the C&O Canal was a marvel of engineering, and it became a vital conduit for trade and travel. Today, the Chesapeake and Ohio Canal National Historic Park provides stunning vistas and a pastoral backdrop for hiking, biking, horseback riding and water sports such as kayaking.
---
More about C&O Canal National Historical Park Headquarters
---
Type:
Attraction
---
Location:
1850 Dual Hwy, Suite 100
Hagerstown, MD 21740
301-739-4200
---
Image Credit: ASCI - Adventure Sports Center International
Adventure Sports Center International
Whether you're a novice paddler or a major white-water athlete, Adventure Sports Center International (ASCI) has got the thrill for you. ASCI's safe, man-made rapids offer rafting, kayaking and river boarding with instruction for beginners and a slalom course so challenging it hosted the 2014 International Canoe Federation World Championships. For land-loving adventurers, ASCI offers hiking, biking, mountain geocaching, elite rock climbing and rappelling.
---
More about Adventure Sports Center International
---
Type:
Attraction
---
Location:
250 Adventure Sports Way
McHenry, MD 21541
301-387-3250
---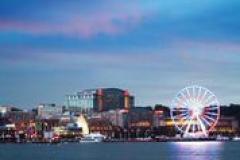 Image Credit: Courtesy of National Harbor
National Harbor
Enjoy waterfront attractions and entertainment minutes from the nation's capital. From boating to culture, National Harbor offers something for everyone all year round. Here, you can spend an unforgettable day with the kids strolling the boardwalk and watching movies on a giant outdoor screen. Or, get away for a couples or girls' weekend for vibrant nightlife, upscale dining and fantastic shopping. During the holidays, everyone loves the one-of-a-kind ice show and breathtaking seasonal decorations.
---
More about Gaylord National Resort & Convention Center
---
Type:
Conference Centers
---
Location:
201 Waterfront St
National Harbor, MD 20745
301-965-4000
---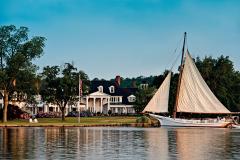 Image Credit: Belmond
St. Michaels
Get a taste of Chesapeake living with a visit to this charming town. This friendly, walkable and bikeable town boasts elegant boutiques and antiques shops galore, restaurants serving mouth-watering seafood, and local brew pubs with award-winning craft beers on tap.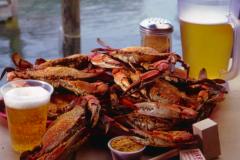 Maryland Crab
From white tablecloth fine dining to roadside stands, the state's famous blue crab is at home on all of Maryland's tables. Whether you eat it in a delicious crab cake, atop a salad, in Maryland Crab soup or piping hot out of the steamer with Old Bay seasoning, enjoying this local delicacy should be at the top of every visitor's list of things to do in Maryland.
More info...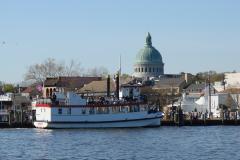 Image Credit: Visit Annapolis
Annapolis
Three centuries of history mingle on the streets of Annapolis. Here you can visit the U.S. Naval Academy and The State House, then take a break at Chick & Ruth's Delly, home to the world's largest milkshake. Shop and dine at the waterfront City Dock, and don't miss the Wednesday night sailboat races.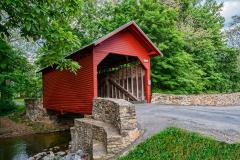 Image Credit: Visit Frederick
Scenic Byways
Take a road trip along 2,500 miles of Maryland's official scenic byways. Road trip from the mountains to the sea, take a drive through pastoral horse country or cruise an urban oasis with art galleries and great restaurants on one of Maryland's scenic byways. With 18 designated routes, there's a lifetime of memories just waiting to be made.
Click here for more information on Maryland's Scenic Byways...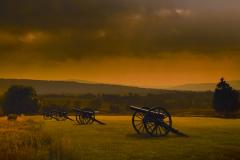 Image Credit: VisitMaryland.org
Antietam National Battlefield
Hike the trails and fields of this legendary battlefield. The park's rolling hills and forested vistas make a great picnic spot or fall foliage destination. For history buffs, tour the visitor center with its collection of Civil War artifacts and interpretation stations, pedal the Antietam Battlefield Bike Tour, or hike the historic trails and Bloody Lane, site of the battle's fiercest fighting.
---
More about Antietam National Battlefield
---
Type:
Attraction
---
Location:
5831 Dunker Church Rd
Sharpsburg, MD 21782
301-432-5124
---
Image Credit: Maryland Office of Tourism
Harriet Tubman Underground Railroad Byway
Called "The Moses of Her People," Harriet Tubman used a secret network of trails, waterways and safe houses in Maryland to lead enslaved people north to freedom. Travel the 125-mile byway from Cambridge to Goldsboro to witness the bravery of her journey.
---
More about Scenic Byways-Harriet Tubman Underground Railroad
---
Type:
Scenic Points & Landmarks
---
Location:
Various Routes
Cambridge, MD 21613

---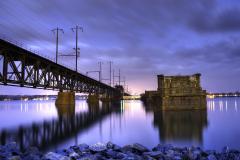 Image Credit: Havre de Grace Tourism
Havre de Grace
Nestled at the mouth of the Susquehanna River, this historic river port offers a waterfront promenade and welcoming downtown with great restaurants and unique shops like the huge Seneca Cannery Antiques. Pop in the Havre de Grace Decoy Museum for a peek at 1,200 masterfully carved decoys, and don't leave home without stopping by Bomboy's for homemade candy or ice cream.
More info...