With its lush, wide farm vistas laced with meandering rivers and dotted with warm, welcoming waterfront towns, the Eastern Shore is one truly unique American destination. Touch the water, taste the fl avors, meet the people and experience a life and a place like no other.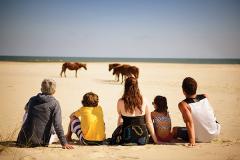 1

Wild Horses Roam

Maybe your summer means a visit to the pristine beaches of Assateague Island National Seashore and State Park. Camp by the dunes and wake to the hoof beats of wild horses on the sand accompanied by the crash of waves and gulls calling overhead. It truly is a magical place.
---
More about Assateague Island National Seashore
---
Type:
Attraction
---
Location:
7206 National Seashore Ln
Berlin, MD 21811
410-641-1441
---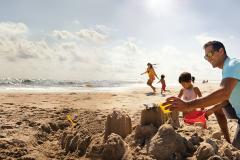 2

Reach the Dreamy Beach

For generations, people have made the scenic trip across the Eastern Shore to Ocean City, the quintessential American beach town. Plunge into the cool waters of the Atlantic and body surf the waves as majestic works of art from The Kite Loft soar overhead. 
More info...
Image Credit: kathrineeeann-instagram
3

Indulge at the Boardwalk

Stroll the white, sandy beach all day and walk the iconic boardwalk by night in Ocean City. Take a spin on the carousel at Trimpers Rides, built in 1912. Or scream your head off on the thrilling AquaLoop at Jolly Roger Splash Mountain.
More info about Ocean City
Image Credit: ChesapeakeCity.com
4

Visit Chesapeake City Historic District

Historic Chesapeake City is on the National and Maryland Historic Registries. This beautiful town features lovely restored homes, inns and B&Bs. You will find great shops, eateries, Canal Museum, bike trail  and outdoor summer concerts.
---
More about Chesapeake City Historic District
---
Type:
History & Heritage
---
Location:
100 Bohemia Avenue
Chesapeake City, MD 21915
410-885-5298
---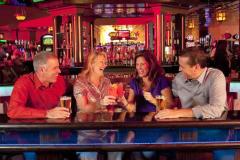 5

Spend a Day at the Races at Ocean Downs, Berlin

On your mark, get set, go—to the races! Ocean Downs in Worcester County was built in the 1940s as a harness racetrack, and with the bonus of an onsite casino, it remains a perfect place to watch the horses take off down the track, place your bets or explore slots and table games.
---
More about Ocean Downs Casino
---
Type:
Gaming & Casinos
---
Location:
10218 Racetrack Rd
Berlin, MD 21811
410-641-0600
---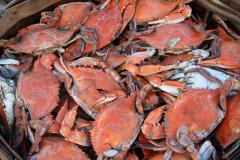 Image Credit: Somerset County Tourism
6

Experience the Crab Capital, Crisfield

Embark on a crab-eating expedition at the National Hard Crab Derby in Crisfield and find out why it's called the "Crab Capital of the World." This crab-themed Labor Day festival is served alongside a lineup of crab races and cooking—and good eatin'.
---
More about National Hard Crab Derby
---
Type:
Events
---
Location:
715 Broadway
Crisfield, MD 21817
410-968-2500
---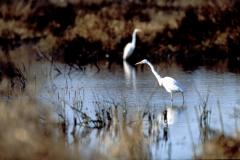 7

Marvel at the untamed Chesapeake at Blackwater National Wildlife Refuge

Stand in awe under a sky dotted with eagles and lose yourself in Blackwater's primeval forests. Blackwater National Wildlife Refuge is home to three distinct ecosystems and a stunning array of wildlife.
---
More about Blackwater National Wildlife Refuge
---
Type:
Attraction
---
Location:
2145 Key Wallace Dr
Cambridge, MD 21613
410-228-2677
---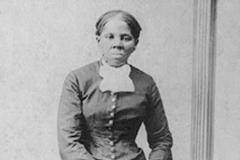 8

Walk in the footsteps of Harriet Tubman and Frederick Douglass

Maryland's Eastern Shore, birthplace of American heroes Frederick Douglass and Harriet Tubman, is deeply rooted in African-American history. "The Moses of Her People," Harriet Tubman escaped from slavery and returned to her Eastern Shore home to lead others to freedom. Retrace her historic journeys along the Harriet Tubman Underground Railroad Byway and be sure to visit the Harriet Tubman Underground Railroad Visitor Center and State Park. Discover the real Frederick Douglass in the places that shaped him on a driving tour that starts on the Eastern Shore.
---
More about Harriet Tubman Underground Railroad Visitor Center and State Park
---
Type:
Attraction
---
Location:
4068 Golden Hill Rd
Church Creek, MD 21622
410-221-2290
---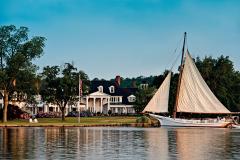 Image Credit: Belmond
9

Inn at Perry Cabin, St. Michaels

Slow the pace for leisure days and pampering in luxurious settings with Inn at Perry Cabin resort and spa in St. Michaels. From recreational amenities, like boating and golfing, to warm, welcoming service and beautiful water views, time along the Miles River is quiet and well spent.
---
More about Inn at Perry Cabin
---
Type:
Bed & Breakfasts and Inns
---
Location:
308 Watkins Ln
St. Michaels, MD 21663
410-745-2200
---
10

Paddle the Indian Water Trails on a guided canoe tour of Bending Water Park, Marion Station

Follow a native guide through Bending Water Park while paddling this traditional home of the Accohannock Tribe. Miles of trails skirt pristine wetlands with no man-made structures in sight. Dip your paddle and get a taste of unspoiled Maryland wilderness.
More information...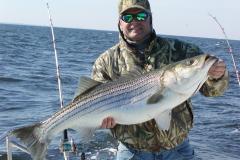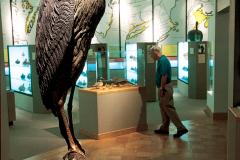 12

Find Art Inspired by Nature, Salisbury

The Ward Museum of Wildfowl Art in Salisbury captures the craft and artistry of decoy carving with a collection of contemporary masterpieces and centuries-old, indigenous works of art.
---
More about Ward Museum of Wildfowl Art, Salisbury University
---
Type:
Arts & Culture
---
Location:
909 S Schumaker Dr
Salisbury, MD 21804
410-742-4988
---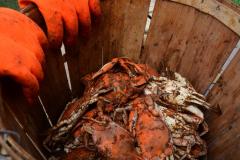 Image Credit: CBMM
13

Taste the Chesapeake

No trip to the Eastern Shore is complete without a sampling of the bay's bounty. Red hot, spicy steamed crabs fresh out of the pot make for an unforgettable, only-in-Maryland feast. Just make sure to ask a local to show you the ropes— picking crabs is an art form all its own. Don't miss Chesapeake oysters—fried, steamed, raw or in a stew.
Check out the Eastern Shore region of the Maryland Crab & Oyster Trail (Lower Eastern Shore, Middle Eastern Shore, Upper Eastern Shore).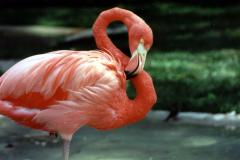 Image Credit: Salisbury Zoo
14

Go Wild at the Zoo

Capture a close-up of animals from near and far at Salisbury Zoo in Salisbury and Plumpton Park Zoo in Rising Sun. Kids love watching the wild peacocks roam, meeting Jimmy the giraffe and handfeeding alpacas.
---
More about Salisbury Zoo and Park
---
Type:
Attraction
---
Location:
755 South Park Dr
Salisbury, MD 21804
410-548-3188
---
Image Credit: Courtesy of CBMM
15

Bay Traditions, St. Michaels

As beautiful as the Chesapeake's Eastern Shore remains, the romance of this remarkable place comes from its people and their traditions. The Chesapeake Bay Maritime Museum in St. Michaels, home of the iconic Hooper Strait Lighthouse and a working shipyard, is where the bay tradition of wooden boat making lives on.
---
More about Chesapeake Bay Maritime Museum
---
Type:
Attraction
---
Location:
213 N. Talbot St
St. Michaels, MD 21663
410-745-2916
---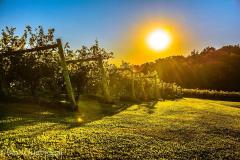 Image Credit: DoveValleyWine.com
16

Sip on Spirits of the Bay

Wine lovers have long been savvy to the great wines of the Shore, but no trip is complete without a deep dive into the burgeoning craft beer and spirits scene at the home of the Chesapeake Wine Trail.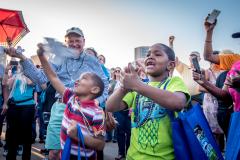 Image Credit: Courtesy of NCTA/Photo Credit: Edwin Remsberg
17

Don't Miss an American Tradition

Witness the musical soul and cultural roots of America come to life at the National Folk Festival. Heritage is the highlight at one of the longest-running celebrations of the arts with three days of strumming, toe-tapping, storytelling fun, all free, fall 2021 in Salisbury.
More info about National Folk Festival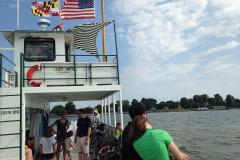 Image Credit: Maryland Office of Tourism
18

Get Ferried Over

Take to the water with America's oldest privately owned ferry route. With views of the water like no other place, it is a great way to leave the land. Founded in 1683, the Oxford-Bellevue Ferry has been carrying travelers across the beautiful Tred Avon River for 335 years. The White Haven Ferry is more of a newcomer. It's only been taking the trip across the Wicomico River since 1687, making it 89 years older than the United States!
---
More about Oxford-Bellevue Ferry
---
Type:
Attraction
---
Location:
101 East Strand (end of MD Rt 333)
Oxford, MD 21654
410-745-9023
---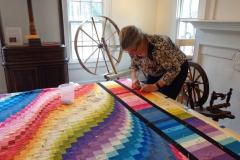 Image Credit: Kay Butler
19

Piece the Past Together, Denton

The Fiber Arts Center of the Eastern Shore (FACES) in Denton displays the history of the Chesapeake captured in quilts. With a museum, classes and resources for fiber artists, FACES is a working home for the continuation of the Eastern Shore's quilting tradition.
---
More about Fiber Arts Center
---
Type:
Arts & Culture
---
Location:
7 N Fourth St
Denton, MD 21629
410-479-0009
---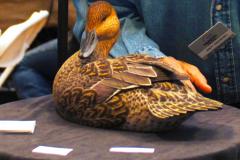 20

Try One for the Birds, Easton

Watch an entire community come together for the Waterfowl Festival in the beautiful town of Easton. This Shore-style event in November celebrates the traditions of the Chesapeake and wildlife art while supporting conservation efforts.