This beautiful town features lovely restored homes, inns and B&Bs. You will find great shops, restaurants, the C&D Canal Museum, bike trails and outdoor summer concerts.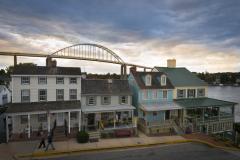 Photo By: Clark Vandergrift
1

Close yet far away!

So close to major cities (an hour to both Baltimore and Philadelphia) and an easy commute off I-95, yet your state of relaxation will tell you that you've traveled a world away. The Historic District is small enough to be easily walkable, yet there is so much to do!
---
More about Chesapeake City Historic District
---
Type:
History & Heritage
---
Location:
100 Bohemia Avenue
Chesapeake City, MD 21915
410-885-5298
---
Photo By: Clark Vandergrift
2

Rest, eat, drink, shop!

Though Chesapeake City is historic, the inns, restaurants and shops offer all of the modern comforts and pleasures a visitor could ask for.  Three well-known waterfront restaurants are consistent winners in Delaware and Maryland newspaper readers' polls; shops are all located in historic buildings, adding to that special ambience of small-town American charm.
---
More about Inn at the Canal
---
Type:
Bed & Breakfasts and Inns
---
Location:
104 Bohemia Ave
Chesapeake City, MD 21915
410-885-5995
---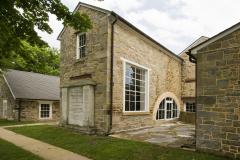 3

Enjoy the history!

Chesapeake City features homes and gardens from the 1800's, many on the National Historic Register, and can be enjoyed via a self-guided or guide-directed walking tour. Visit the C&D Canal Museum, which provides a detailed history of the canal that built Chesapeake City.  The museum has interactive displays and items of interest for all age groups.
---
More about C&D Canal Museum (1837)
---
Type:
Visual Arts
---
Location:
815 Bethel Rd
Chesapeake City, MD 21915
410-885-5622
---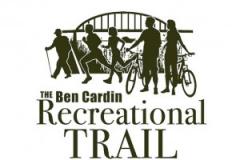 4

Outdoor adventures!

Bike or walk the Ben Cardin Recreational Trail, which courses along the banks of the Canal eastward, where it crosses into Delaware and extends 15.5 more miles all the way to the Delaware River. Kayak in scenic Back Creek, which is a slow, meandering paddle through scenic countryside. Bald eagles, ospreys, heron and even otters are regular inhabitants of the area's wetlands.
5

A Parade of Ships!

The canal is part of the intracoastal waterway. Ocean-going cargo ships, tall ships, barges, sailboats, mega-yachts and other recreational boats enjoy the direct route from the Chesapeake Bay to the Delaware River, cutting 300 miles off the excursion around the Delmarva peninsula. While you're here, take a historic boat tour of the canal on the Miss Clare, an authentic Chesapeake Bay deadrise waterman's boat. See Turkey Point lighthouse from the headwaters of the Chesapeake Bay, learn the heritage of the region and savor sites you can see only from the water.
---
More about Turkey Point Lighthouse
---
Type:
Attraction
---
Location:
4395 Turkey Point Rd
North East, MD 21901
410-287-5333
---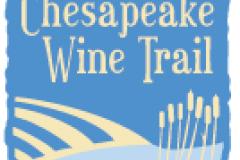 6

Revere the Grape!

15 wineries are within 40 minutes of Chesapeake City, all part of the Chesapeake Wine Trail.
---
More about Chesapeake Wine Trail
---
Type:
Breweries, Wineries & Distilleries
---
Location:
c/o Layton's Chance Vineyards
Vienna, MD 21869
410-252-9463
---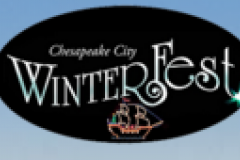 Photo By: ChesapeakeCity.com
7

Winterfest!

Late November - Early January

A  holiday celebration that welcomes visitors to enjoy the Victorian Candlelight House Tour,  take a horse-drawn carriage ride, sing along with the Dickens carolers, glide along the waterfront ice-skating rink. Marvel at the larger-than-life holiday lighting displays dotting the waterfront and the parks. And don't miss the Town Christmas Tree, made entirely from crab pots.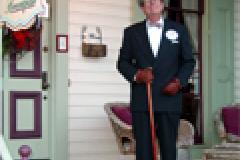 Photo By: Chesapeake City'
8

Ghost Walk!

October
A two-night annual event hosted by silent ghouls. Help solve the mystery play which is performed by a professional acting troupe, on porches and locations throughout town. Always held the weekend before Halloween –– a different story every year.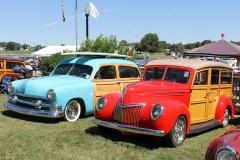 Photo By: Lion's Club Car Show
9

Antique Car Show!

August
From Woodies to Caddies and everything that is antique in cars, this outdoor event continues to grow - more than 500 cars are on display in and around the historic district. Chesapeake City Car Show on facebook
10

Shakespeare in the Park in the Dark!

The Brown Box Theater Project performs a different Shakespeare play under the stars in Chesapeake City's waterfront park annually each fall. A free event.