Discover Maryland's Freedom Fighters
Ordinary People Who Accomplished Extraordinary Things in the Fight Against Slavery
Home to a large population of free and enslaved blacks, and sympathetic whites, Underground Railroad support grew in Maryland in the years leading to emancipation. Many of the nation's best-known Underground Railroad leaders emerged in this environment. These agents and untold more guided Underground Railroad passengers to safety and fought for their freedom.  Explore their stories at The Reginald F. Lewis Museum of Maryland African-American History and Culture and the Banneker-Douglass Museum and at the other sites listed below.
Harriet Tubman
Harriet Tubman is known as the "Moses of Her People" for leading approximately 70 people to freedom as a conductor on the Underground Railroad. She was born into slavery in Dorchester County, Maryland. After escaping in 1849, she made 13 rescue missions to liberate family, friends and other enslaved people using secret networks of antislavery activists and safe houses. Tubman also served as a scout, spy, soldier and nurse for the Union Army during the Civil War, where she became the first woman to lead an armed assault. She also worked for women's suffrage and established the Harriet Tubman Home for the Aged in Auburn, New York.
Visit the Harriet Tubman Underground Railroad Visitor Center for an overview of her life, then travel the Harriet Tubman Underground Railroad Byway to see sites where she lived, worked, worshipped and self emancipated. Special events and programs are planned in September to celebrate Harriet Tubman's Emancipation Day.
Frederick Douglass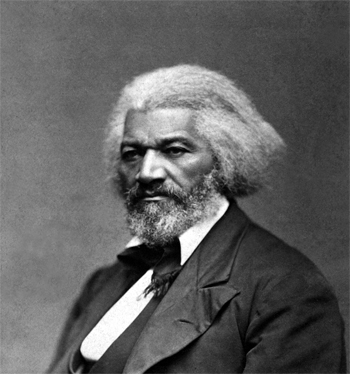 Frederick Douglass rose above his horrific childhood in slavery to become a self-liberated leader, orator, writer, and statesperson, working for the abolition of slavery and the education of African Americans. Born in 1818 on the banks of Tuckahoe Creek, he lived enslaved in Wye Mills, St. Michaels, and Baltimore where he taught himself to read, eventually escaping on the Philadelphia, Wilmington and Baltimore Railroad from President Street Station, by disguising himself as a sailor.  As an abolitionist, he published an anti-slavery newspaper and gave rousing speeches against slavery. After the Civil War, Douglass returned to the Eastern Shore to visit his former home, and later settled in the Anacostia region of Washington, D.C.
Tour Frederick Douglass historic sites on the Following in His Footsteps – Maryland's Frederick Douglass Driving Tour.
Josiah Henson
Josiah Henson's 1849 autobiography "The Life of Josiah Henson, Formerly a Slave Now An Inhabitant of Canada" inspired the main character in Harriet Beecher Stowe's novel "Uncle Tom's Cabin," which helped turn Americans against slavery. President Abraham Lincoln believed that this bestselling novel sparked the fire leading to the Civil War.
Born enslaved to Francis Newman in Charles County in Southern Maryland, Henson's family was torn apart at the auction block and Newman sold his mother to Isaac Riley in Rockville. Henson's mother was so distraught, Riley agreed to acquire young Josiah, too. After laboring for Riley for thirty-five years, Henson tried to purchase his freedom, but Riley swindled him out of his money. In 1825, Henson was sent to Kentucky and escaped from there in 1830 before Riley could sell him. He made his way to Dresden, Ontario, Canada with his wife and children, where he established a settlement of freedom seekers. He became a Methodist Episcopal minister and his autobiographical account of his life in slavery and freedom is one of the most famous slave narratives in history. 
Explore the museum, visitor center and programs at the Josiah Henson Museum & Park located at the former Riley Plantation.
William Still Family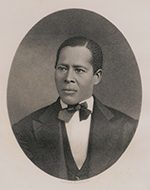 William Still was a famous Underground Railroad agent, abolitionist and a member of the Pennsylvania Society for the Abolition of Slavery and its Philadelphia Vigilance Committee. But he is best known for his book "The Underground Railroad" where he documented the stories of freedom seekers who escaped bondage. Still provided food, clothing, shelter, transportation and money to assist those escaping slavery. He assisted Harriet Tubman with her rescue missions and recorded details about them.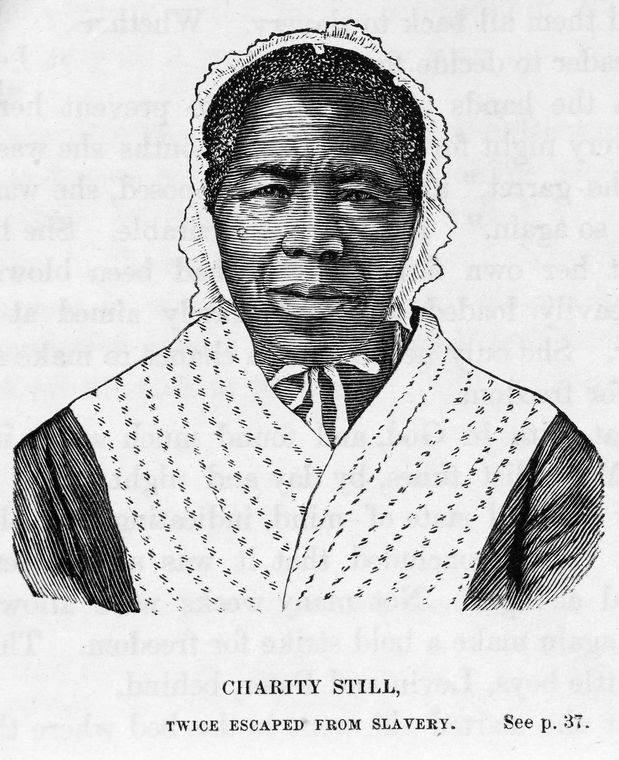 While Still was born in New Jersey and lived as an adult in Philadelphia, his mother and brothers had roots near Denton, Maryland. His mother, Charity, escaped slavery in Maryland, but had to leave behind her two oldest sons, Peter and Levin. The angry enslaver sold the boys to slave traders from Kentucky in retaliation for their mother's escape. Levin later died, but Peter, 40 years later, became free and found his way to Philadelphia where he went to Still's Underground Railroad station, not knowing Still was his brother. Their chance meeting brought Peter back to his long-separated family, a tragic consequence of slavery. 
Find out more about this fascinating story at the William Still Family Interpretive Center near Denton.
J. W. C. Pennington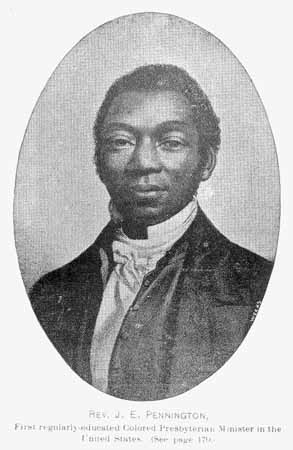 One of the most prominent African-American leaders of the 19th century lived enslaved at Rockland near Sharpsburg and described his life and his dramatic escape in his autobiography "The Fugitive Blacksmith." Pennington became a powerful Presbyterian minister, abolitionist, civil rights activist, and Underground Railroad agent. Pennington officiated the marriage of Frederick Douglass and Anna Murray.
Henry Highland Garnet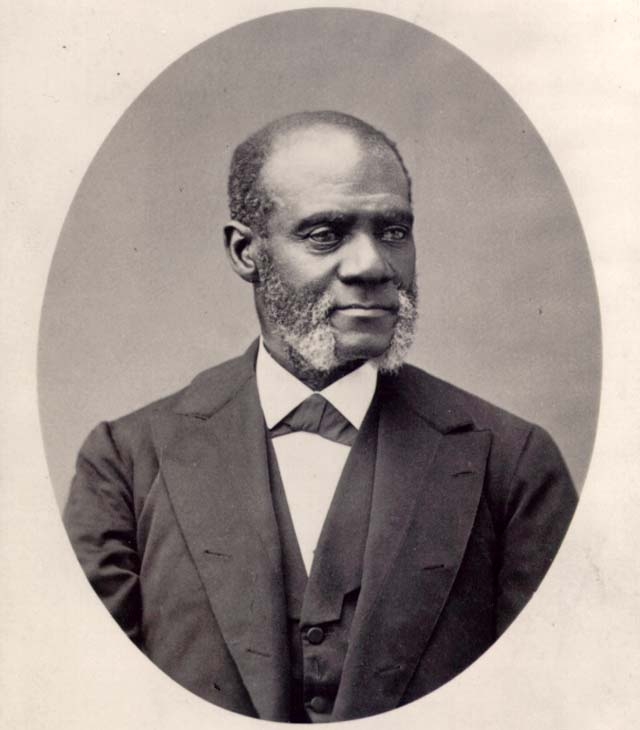 Henry Highland Garnet was an African-American abolitionist born enslaved in Kent County near Chestertown. Garnet and his family escaped to New York when he was about 9 years old. In the 1840s, he became an abolitionist, and his "Call to Rebellion" speech in 1843 encouraged slaves to free themselves by rising up against owners. Seen as a radical, he became a controversial figure within the abolitionist movement. In 1865, Garnet became the first black speaker to preach a sermon in the House of Representatives.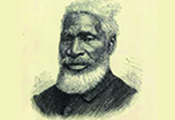 To keep Maryland's Freedom Fighters top-of-mind,
check out the "Match the Hero with Their Legacy"
educational activity.
Related Links
The Ultimate guide to Underground Railroad Sites in Maryland
Explore Maryland's Underground Railroad
Maryland: The Most Powerful Underground Railroad Storytelling Destination in the World
Escaping Slavery on Maryland's Underground Railroad
Maryland Network to Freedom Sites, Programs, Tours, and Research Facilities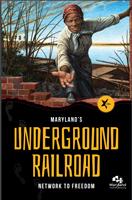 Maryland's Underground Railroad Guide
African-American Heritage Guide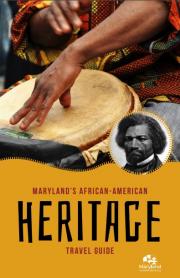 Maryland's African-American Heritage Guide