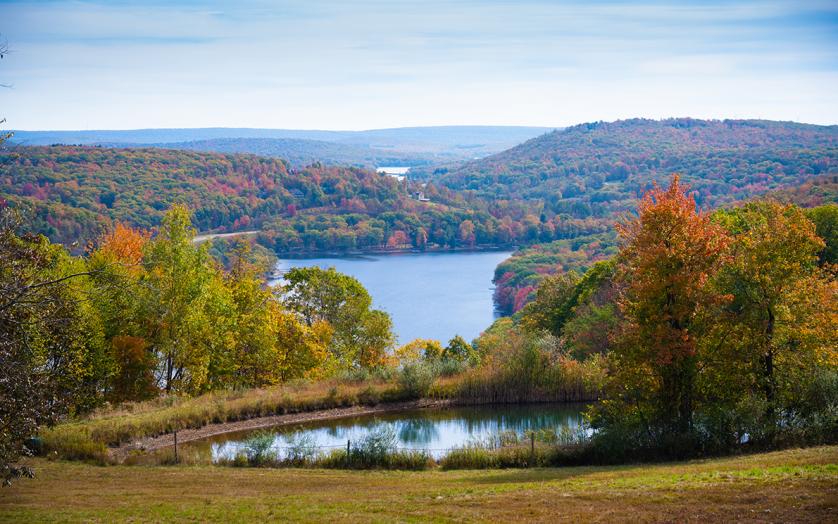 The Ultimate Guide to the Autumn Glory Festival
Experience an unforgettable panoply of color and amazing family fun in one of the world's most beautiful fall foliage destinations.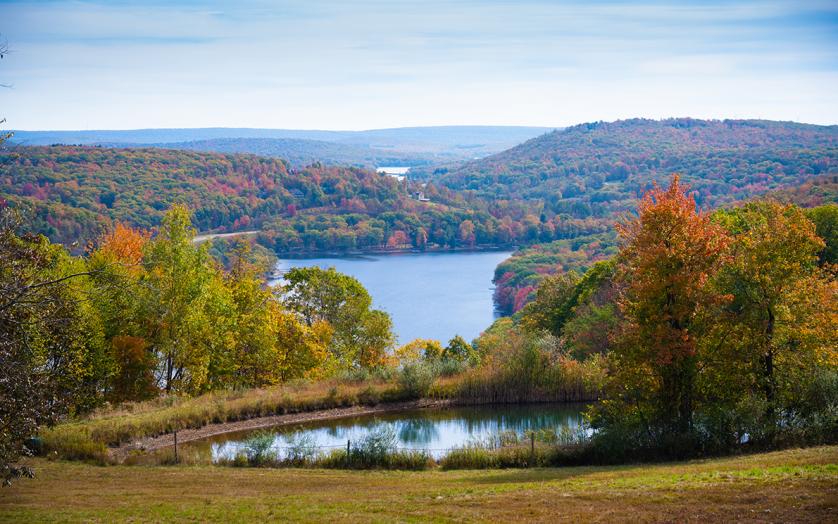 Oakland's Autumn Glory Festival is five October days dedicated to one of the greatest natural shows on Earth. Celebrate local fall foliage with concerts, corn mazes, art exhibits, two show-stopping parades and more. Of course, the festival wouldn't be complete without its fall foliage driving tours through the beautiful sites of the Garrett County Heritage Area. The robust event scheduled from Wednesday to Sunday includes endless things to do (and eat!), so you'll want to plan ahead to maximize your festival time.
Arts & Culture
The Autumn Glory Festival has so much to showcase—one parade simply isn't enough to get the job done! The Grand Feature Parade marches more than 100 units, including custom floats by local organizations, antique vehicles, bands and more.
Shopping & Craft Shows
Handcrafted goods and vintage gems abound at the Autumn Glory Festival. Peruse old-fashioned finds at the weekend Antique, Vintage & Maker Market, or shop one-of-a-kind factory selections at the Bear Creek Traders Autumn Glory Tent Sale.
For a true shopping spectacle, experience the daily Simon Pearce Autumn Glory Sale, where master glassblowers demonstrate their craft—and you can purchase their handiwork! For more artisanal products, visit the Annual Quilt Show, Woodlake Tree Farm Autumn Glory Spectacular and Glorious Harvest Farmers Market & Craft Show for unique gifts and fresh goodies in the outdoor pavilion. 
Dining & Food Events
The Autumn Glory Festival's roots are with Garrett County turkey growers and today, promoting community dinners and turkey dinners remain a staple of that tradition. Check out the festival's Turkey Trail Map to explore county-wide businesses offering turkey and mashed potatoes with all the fixin's, plus mouthwatering sides and desserts. For more local flavor, be sure to stop by the parade food vendors to sample some of Maryland's best bites, or check out downtown dining favorites such as Tomanetti's Pizzeria and Italian Eatery.
Lodging & More
A five-day festival is the perfect excuse for a weeklong or long weekend getaway in the Garrett County Heritage Area. Find accommodations that suit your travel style, from value-savvy motels to quaint inns and bed and breakfasts. The Garrett Inn features cozy country decor and close proximity to local restaurants and attractions, while The Inn at Deep Creek offers lakefront views ideal for leaf-peeping.
From Deep Creek Lake State Park to the soaring stone Casselman River Bridge, both stops along the fall foliage tours, there are plenty of activities to make your Autumn Glory Festival vacation a memorable one. For more Garrett County adventures, explore our top-ten list of Can't-Miss Things to Do Around Deep Creek.