11
Bethesda
Bethesda, one of the most renowned communities in the Washington, D.C. metropolitan area, is known as the go-to place for ethnic restaurants, great shopping, trendy hot spots. Bethesda's Art and Entertainment District is brimming with inspiring artists and art venues, like the Strathmore, Bethesda Blues and Jazz Club; art events, unique galleries and public art fill the streets.
View Entire List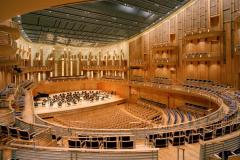 Strathmore
Strathmore has been a beacon for performing arts in Maryland since 1981. The 1,976-seat theater regularly hosts favorites including the National Philharmonic Orchestra and Baltimore Symphony Orchestra. Walk the elaborate Sculpture Gardens, enjoy tea in the Strathmore Mansion, or catch a music festival on the front lawn.
---
More about Strathmore
Visit Website
---
Type:
Performing Arts
---
Location:
5301 Tuckerman Ln
North Bethesda, MD 20852
301-581-5199
---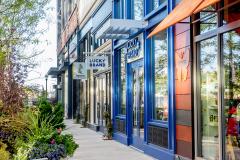 Image Credit: Federal Realty
Pike & Rose
One of the hottest evening and weekend destinations in North Bethesda, Pike & Rose is packed with an array of dining, shopping and entertainment options. Stay at the new Canopy by Hilton, grab a drink with friends at City Perch and enjoy grown-up bowling and bocce paired with exceptional Italian and American cuisine at Pinstripes.
More info...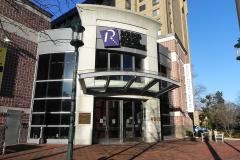 Round House Theater
Round House Theatre is a home for outstanding ensemble acting and lifelong learning. Known for its adventurous programming and deep investment in local talent, Round House has become over the years an ever more satisfying destination for the serious theater enthusiast.
Image Credit: Victoria Pickering
Bethesda Row
For fabulous shopping or delicious fun, Bethesda Row is a breath of fresh air. You'll find an exciting collection of high-end fashion, home décor and boutique shops, restaurants, cafes and more. It's all the best of Bethesda, all in a row!