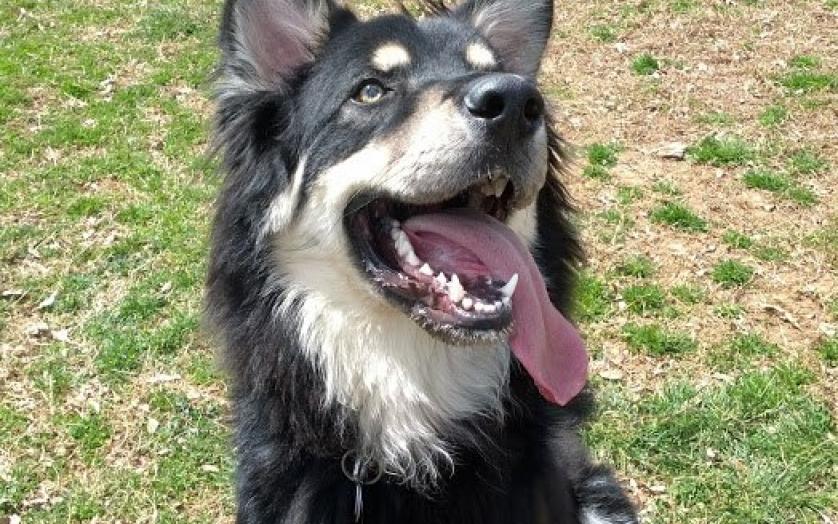 Watermark Journey
Pet-Friendly Activities
Many businesses roll out the red carpet for four-legged guests and visitors.  Maryland offers an array of activities you and your buddies can participate in during the summer and year-round.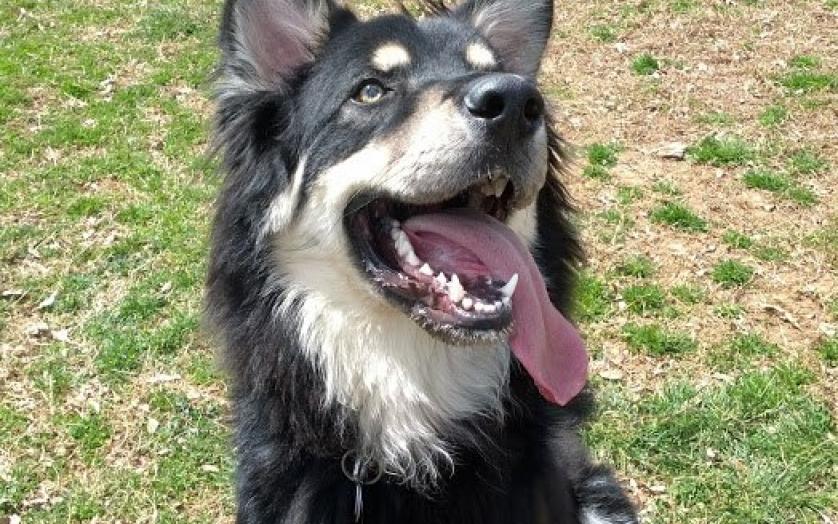 Watermark Journey
Pet-Friendly Maryland
Parks may be the obvious destinations that come to mind when you imagine spending a day with your dog.  Fortunately Maryland State Parks offer many pet-friendly options.  In some cases, pets are allowed in undeveloped sections of parks.  Other parks allow pets in day use and picnic areas, but not on the beach. Check the DNR website about the park that interests you.  Maryland State Parks also offer guidelines for responsible pet ownership.
Maryland State Parks that allow pets to visit their undeveloped areas all year include:  Chapel Point,  Fair Hill,  Greenwell,  Gunpowder Falls,  Mattawoman,  Monocacy, Morgan Run, Rosaryville, Rocky Gap, Sassafras, Severn Run, South Mountain, St. Mary's River, Tuckahoe, Woodmont, Youghiogheny River and Zekiah Swamp among others.
State Parks welcoming pets in Pet Friendly day use and picnic areas include:  Big Run, Rosaryville, Seneca Creek, Smallwood, Janes Island, Rocks, St. Clement's Island, Merkle, Susquehanna, Martinak, Tuckahoe, Fort Frederick,  Washington Monument,  Gathland, Calvert Cliffs,  Gambrill, Casselman River Bridge, Cedarville, Cunningham Falls - Manor Area,  and Swallow Falls.
Some parks have special restrictions.  For example, you can visit Dans Mountain with your pet except on weekends, Memorial Day to Labor Day and pets are not allowed in the enclosed pool area. Gunpowder Falls - Hammerman Area welcomes dogs except on the sandy portion of swimming beach; the same restriction applies to New Germany.  At Gunpowder Falls - Dundee Creek Marina Area, and at Pocomoke - Milburn Landing Area, dogs are not permitted at the boat launch or landing area, although they are invited to other areas. Visit the DNR website before making plans.
Pet-Friendly County and City Parks
Dog Parks – Anne Arundel County
Anne Arundel County encourages dog owners and their dogs to visit dog-friendly County parks through their Dogs in the Park program. Well-behaved dogs can visit Bell Branch Park in Gambrills and Maryland City Park in Laurel.  Annapolis offers Broadneck Park and Quiet Waters Park (has fee; closed Tuesdays).
Dog Parks - Baltimore City
Baltimore is a dog town and a park city so places to run, walk and hike are plentiful.  What follows is just a sampling.
Latrobe Park in Locust Park is managed by a special Dog Park Committee composed of volunteers.  This park is pristine and has dog-pleasing features including special hours just for small and senior dogs.
Canton Dog Park is another community run park with open space where dogs can run and play in an "off-leash" area; and a double gated perimeter fence, offering one section for large dogs, another for smaller or older dogs.  Nearby parking, water source and even bags for scooping are available. Registration is required for use of the fenced run or off-leash areas.
Patterson Park is a 300 year old Baltimore City Park with a gorgeous Pagoda, fabulous views and tons of space for walking your best friend on leash.  The Patterson Dog Park Association supports the fenced, off-leash dog park which features one area for small or senior dogs and another for all the others.  Dogs love the many built-in amenities.
Baltimore County
Cromwell Valley Park/willow Grove Farm – Parkville
The 460-acre stream valley park is open sunrise to sunset.  Frequented by dogs and their people, dogs must be on leash at all times.  The park provides "mutt mitts" and disposal containers around this pristine property. Cromwell Valley Park is comprised of pasture, gardens, fields, woods, orchards and hills. and attracts  the Red-tailed Hawk, Great Horned Owl, a number of songbirds plus rabbits, deer mice, white-tailed deer and red fox. 
Montgomery County
Cabin John Dog Park – Bethesda
The dog park at Cabin John Regional Park offers one area for large dogs, another for small dogs.  The park itself is perfect for the entire family as there are activities for all.  County park designers planning future dog parks are guided by the design of the Cabin John Dog Park whose rock climbing structures are among many canine amenities.  Montgomery Parks offers designated dog areas at Black Hill Regional Park, Ridge Road Recreational Park, Wheaton Regional Park and Olney Manor Recreational Park. among others.
Ocean City
OC Dog Playground at 94th Street – Little Salisbury Park
The playground offers  two fenced areas for dogs to run off leash.  Amenities include a shared pavilion with picnic table, water fountains for dogs and owners, "Pooper-Scooper" dispensers and disposable bag.  Little Salisbury Park's parking lot is on 94th St. and offers handicapped parking.
Users must register for an access card (with use fee).  Ocean City Recreation and Parks has details.
Beaches Just For Dogs
Anne Arundel County offers beaches just for canines.  Among them are: Downs Park Dog Beach in Pasadena  and Quiet Waters Park Dog Beach in Annapolis.  But charge a fee and are closed on Tuesdays. 
Queen Anne's County is dog friendly with a number of parks and beaches such as Dog Beach at Matapeake Park, the perfect spot to take your dog for a swim after a nice walk through the woods.  A winding trail ends at the Dog Beach, on the sandy banks of Chesapeake Bay. Pets are not allowed on the public beach, but, then they have their own beach anyway!  Some Maryland State Parks offer pet-friendly beaches in the off-season (only); usually Labor Day to Memorial Day.
Dogs on Boats on the Bay
Canines are welcome to explore the Bay with their people on a Watermark Cruise as long as  Fido is friendly and on leash. Watermark operates the Chesapeake Bay's largest private fleet.  Cruises can take as little as 40 minutes. The Harbor Queen, an icon in Annapolis is perfectly suited for a dog companion. (Watermark Baltimore welcomes dogs on the first deck.)   In fact, the Harbor Queen hosts the Dog Days of Summer Cruise for the Anne Arundel County SPCA.  This is fun for you and your well-behaved dog pal.  Canine amenities include doggie pools where "hot dogs" can cool off on the top deck!  (Dogs cruise free and enjoy their own dog refreshments).  People enjoy food donated by Graul's Market, music, silent auction, and cash bar.
Things to do - Places to go
Adopt-A-Thon & Beach Party for Dogs and People
The Tiki Bar in Solomons hosts a special Beach Party on Tiki Bar Island.  You and your best doggie friend can enjoy the party together and maybe even bring home a brand new friend.  Enjoy live music, contests and games, raffle, photo booth, and adoptions.  Don't miss the Doggie Kissing Booth.
Bring Your Best Friend On A Baltimore Ghost Walk
Baltimore Ghost Tours spins spellbinding tales of Baltimore's haunted history.  Fell's Point, birthplace of the famous clipper ship has hair-raising stories to tell about the sailors, immigrants, enslaved shipbuilding crews and other desperate people who may have left their spirits along the waterfront's cobblestoned streets. Evidently more than a few spooky ghosts stayed behind. After the tour, your best pal will walk you back to your car.  Leashed, well-behaved dogs are permitted on the ghostly walking tours (sorry, no dogs allowed on the haunted pub tours).
Dogs at the Vineyard
Sugarloaf Mountain Vineyard in Dickerson is just one of several Vineyards that invites leashed dogs outdoors. People can enjoy a picnic with their pet in a lovely setting (sorry, no beverages outside). Blankets and lawn chairs are welcome.
Dogs at The Wine Bin - Ellicott City - Howard County
The Wine Bin allows well-behaved, leashed dogs inside where they will find water bowls and treats waiting.  And the First Friday of every month, April through November, The Wine Bin hosts Yappy Hour and welcomes well-behaved dogs for more treats in the parking lot. People can enjoy wine tasting and live music.
Shopping the Outlets with Your Best Buddy
Hagerstown Premium Outlets in Washington County rolls out the grass carpet for its doggie visitors. Dogs must be on-leash and, sadly, cannot actually enter retail establishments (except Service Dogs). You may want to bring a two-legged friend to sit on a bench and people watch with your pup while you shop. Occasionally a pop-up dog grooming service sets up for business. Call for that schedule.
Adventure Sports With Your Dog
Animal rescues as well as private companies offer athletic activities for people and pets. They are happening all the time, but here are a few:
Ayers Creek Adventures in Berlin provides exclusive access to Ayers Creek through kayak, canoe, and Stand Up Paddle Board (SUP) rentals, guided eco tours, kayak instruction, and group events.  Bring your dog after calling first.  The Ayers want to make sure the number of dogs expected that day can be accommodated. Dogs often enjoy swimming in the creek. Simply rinse the boat down with a bailer (provided), if the boat gets a mud bath too!
Paws & Claws 5K Run /1mi Walk in Frederick raises funds for the Animal Welfare League of Frederick County.  The run/walk begins at Baker Park and takes participants through the beautiful and historic City of Frederick.  The best part is that dogs are welcomed along the route and can enjoy all kinds of special activities (and attention).
Barcstoberfest in Baltimore City is the area's largest pet-friendly festival attended by over 3,000 people and their pets.  BARCS takes advantage of Patterson Park's huge rolling parkland to stage a 5K run, beer garden (dogs allowed), yoga, food trucks, costume contests and much more.
WHere to Stay With Your Dog (and Cat)
It turns out there are lots of great choices when you need pet-friendly lodging. Some are just for dogs; other welcome dogs and cats.  Here are just a few:
Pet-Friendly Campgrounds run by the Maryland Department of Natural Resources include camper cabins, full service cabins and campsites. Some sites offer designated pet loops too.  Check the list and book a dog friendly spot early! The Treehouse Camp at Maple Tree Campground in Rohrersville is a private wilderness property that welcomes polite, leashed pets to their campsites and to the new Hobbit House.
Savage River Lodge in Frostburg welcomes vacationing cats and dogs!  Cats will enjoy Savage River's down comforters, perches atop a stuffed chair, a warm sleeping spot in front of the fire or window views. Dogs will appreciate acres of trees, a frisbee field and fresh-baked dog biscuits. Savage River Lodge is open year-round too!   Vacationing pets receive a daily gourmet treat and can explore the property except inside the Lodge building and on the porches. Pets must be on leash while on site. Pampered Pet Packages are also available. (Pampered People Packages available too).
The Woodlawn Historic B&B in St. Mary's County sits on over 200 acres any dog would love. The water views are impressive. This is a vacation spot anyone would enjoy, especially with a four-legged pal. (Woodlawn is Maryland's first estate, deeded in 1634 to Leonard Calvert, Maryland's first governor.)
Frontier Town in Ocean City is a Western-themed camping or rustic lodging experience with two dog parks on site.  Frontier Town welcomes well-behaved and non-exotic companion animals with proof of up-to-date vaccinations to selected campsites.  Pets are also allowed in vacation rental cabins pre-designated as pet-friendly. These cabins range from "barebones" to "deluxe."  Relax on the Lazy River or take your best friend on a charter boat ride along the Sinepuxent Bay, just five miles from Ocean City.
Cat Café's in Maryland
You don't have to travel far to have quality time with a kitty anymore. The Japanese trend of the Cat Cafe has reached Maryland and includes Kittens in Cups in Annapolis.  Kittens works with the SPCA of Anne Arundel County to host pre-screened, ready for adoption felines.  The café also offers classes for customers including arts and crafts and fitness including "Yoga Cats" and "Paint Your Pet" art class, with cats in attendance of course.
Cat Fancy Association Show - Gaithersburg
While the Freestate Feline Fanciers CFA Cat Show is not open to cats who not already registered to compete, the two day event is a great time for people who love cats of all stripes to see CFA registered cats compete for Best of Breed and ultimately Best of Show.  Household felines register to compete in the Household pet category. (Sorry Dogs - Cats Only!).
For more pet-friendly fun check out Pet-Friendly Outdoor Attractions and Events .