To see some unique artistry—and occasional downright quirkiness—check out these annual events held across the state. From ice extravaganzas to celebrations of music and art, to an event all about marshmallow Peeps, Maryland's event calendar is filled with fun.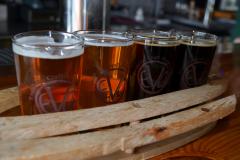 Image Credit: Wicomico County Tourism
1

FeBREWary in Maryland, Statewide - February

FeBREWary is Maryland's official month-long celebration of craft beer, and with craft brew events on tap across the state.  From the mountains to the beach, FeBREWary in Maryland is the perfect opportunity to hoist a pint with good friends in great places.  
More info...FeBREWary in Maryland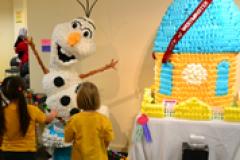 Image Credit: Carroll County Arts Council
2

PEEPShow, Westminster - March/April

Peeps aren't just for eating, and this event proves it. Each spring at the Carroll Arts Center in downtown Westminster, spectators vote for their favorites among hundreds of marshmallow masterpieces, including sculptures, dioramas, mosaics and videos. Don't forget to bring your sweet tooth!
---
More about PEEPshow 2020 - An On-Line Prequel Show
---
Type:
Events
---
Location:
91 West Main St
Westminster, MD 21157
410-848-7272
---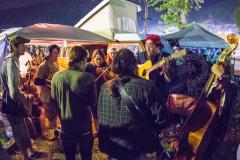 Image Credit: Brad Kuntz
3

DelFest, Cumberland - May

Memorial Day Weekend means Bluegrass at this festival at Allegany County Fairgrounds. Featuring the Del McCoury Band and a stellar list of musicians who excel at this style of music. You're in for five days of festive fun at this top event.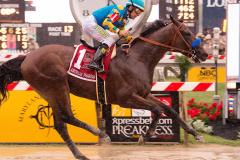 Image Credit: Jim McCue
4

Preakness Stakes, Baltimore - May

The Preakness is one of the nation's largest, single-day, annual sporting events! Baltimore's Old Hilltop comes alive with the running of the Preakness Stakes, where the finest three-year old thoroughbreds compete.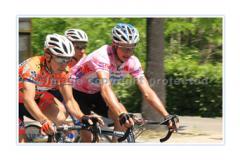 Image Credit: visitdorchester.org
5

Six Pillars Century Blackwater Tour, Cambridge - May

This May event at Great Marsh Park in Cambridge offers courses tailored for fun, fitness and endurance, ranging from the 11-mile Family Ride to the 56-mile Ironman Eagleman course and 100-mile Century Course. Cycle through the Blackwater National Wildlife Refuge, named one of the "Last Great Places" by the Nature Conservancy. Start with a complimentary al fresco breakfast, bike the scenic paths, then finish off a great day with a picnic in the park.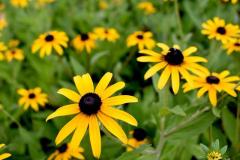 Image Credit: 813photography-instagram
6

Secret Garden Tour of Havre de Grace - May

Tour the lovely private gardens of historic Havre de Grace in May on the Saturday after Mother's Day. Start at the Havre de Grace Maritime Museum for your ticket and map.  Then meander along the Susquehanna River on this self-guided tour that features fabulous gardes. Stop by the Garden Mart and Plant Sale for native plants and the food vendors for a bite to eat. There are nature-inspired presentations and demonstrations, too, for those with green thumbs looking for inspiration for their own gardens.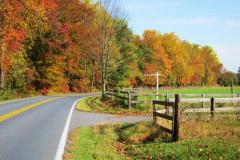 7

Historic National Road Yard Sale Days, Route 40 - May/June

How many of the 824 miles of yard sales can you handle? Each area offers its own treasures, food specialities and charm. Historic National Road Yard Sale is one of the greats and it begins in Western Maryland on and near Historic Route 40.
---
More about Historic National Road Yard Sale Baltimore to St Louis
---
Type:
Events
---
Location:
151 S. East St.
Frederick, MD 21701
765-987-7565
---
Image Credit: www.cbmm.org
8

Antique and Classic Boat Festival, St. Michaels - June

This festival is a real crowd pleaser no matter what age you are. Hundreds of architecturally exquisite wooden classics, vintage race boats and more are on display on the land and in the water at St. Michaels in June. Festivities include live music, boat rides, food and family activities. 
---
More about Antique & Classic Boat Festival & the Arts at Navy Point on Father's Day Weekend
---
Type:
Events
---
Location:
213 N. Talbot St
St. Michaels, MD 21663
410-745-2916
---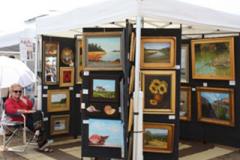 9

Annapolis Arts Week - June

Celebrate Annapolis' diverse arts scene! Annapolis Arts Week will feature several annual events – Paint Annapolis, First Sunday Arts Festival, and Annapolis Art Between the Creeks and the Annapolis Irish Festival, all while spotlighting gallery exhibits, live music and performing arts.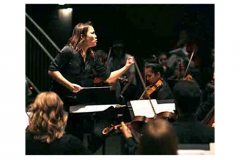 10

National Music Festival, Chestertown - June

Two Weeks of Orchestral Concerts - soloists, chamber, full orchestra - plus hundreds of open free rehearsals. Affordable, adventurous performances. Reservations recommended.
---
More about National Music Festival - Chestertown
---
Type:
Events
---
Location:
300 Washington Ave.
Chestertown, MD 21620
410-778-1177
---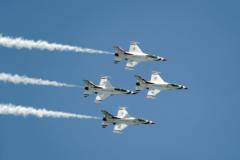 Image Credit: DVIDS/USAF/Master Sgt Stan Parker
11

OC Air Show, Ocean City - June

The annual OC Air Show features either the USN Blue Angels or the USAF Thunderbirds! The OC Air Show keeps getting bigger and better thanks to the hundreds of thousands of spectators who come out to make it a success!
---
More about OC Air Show
---
Type:
Events
---
Location:
Ocean City Beach Area
Ocean City, MD 21842
410-289-2800
---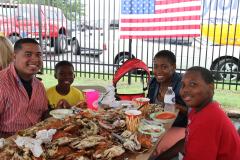 Image Credit: Somerset County Tourism
12

J. Millard Tawes Crab and Clam Bake, Crisfield - July

All you can eat seafood, side dishes, beer and soda. A Maryland must attend - see and be seen annual event named after Crisfield native, J. Millard Tawes, 54th Maryland Governor.
---
More about J. Millard Tawes Crab and Clam Bake - New Date!
---
Type:
Events
---
Location:
715 Broadway
Crisfield, MD 21817
410-968-2500
---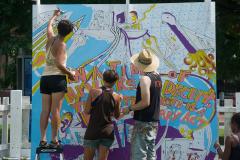 13

Artscape, Baltimore - July

America's largest free arts festival, attracting 350,000+ attendees over three days. Features 150+ fine artists, fashion designers and craftspeople; visual art exhibits on and off-site, outdoor sculpture, art cars, photography; live music and more.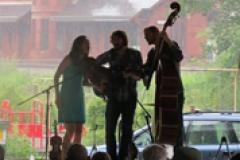 14

Little Yough Summer Music Festival, Oakland - July/August

Free Friday night concerts at the Mountain Fresh Pavilion in Oakland. Back with a new line-up for the new season of this popular series.
More info...
Image Credit: https://www.facebook.com/countryfestandauction
15

Country Fest and Auction, McHenry - August

Held at the Garrett County Fairgrounds in McHenry, this August event combines history, fine art and tasty Maryland BBQ. Check out the auction items like authentic quilts, crafts and Amish-made furniture, and let the kids take a ride on a pony or "barrel of fun," and pedal tractor pulls. Everyone will enjoy the hay rides, miniature horse and cart rides, and the petting zoo—plus free admission and parking.  
---
More about Country Fest & Auction
---
Type:
Events
---
Location:
Garrett County Fairgrounds
McHenry, MD 21541
301-616-3268
---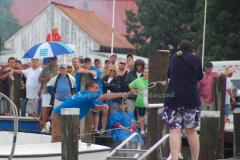 Image Credit: Chesapeake Bay Maritime Museum
16

Watermen's Appreciation Day, St. Michaels - August

This August celebration ranks high on the list of fun summer things to do, and includes a "watermen's rodeo" boat docking contest, boat rides, live music, kids' activities, and—of course—fantastic seafood.  
---
More about Watermen's Appreciation Day at CBMM
---
Type:
Events
---
Location:
213 N. Talbot Street
St. Michaels, MD 21663
410-745-2916
---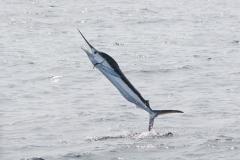 17

White Marlin Open, Ocean City - August

This renowned Annual White Marlin Open is the world's largest billfish tournament. Over 300 boats vie for well over $4 million in prize money. Registration fees for participating boats.
---
More about White Marlin Open
---
Type:
Events
---
Location:
Harbour Island Marina
Ocean City, MD 21842
410-289-9229
---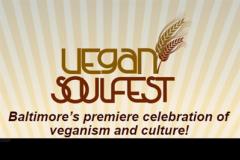 Image Credit: Vegan SoulFest
18

Vegan SoulFest, Baltimore - August

Vegan Soulfest is a celebration of culture and veganism. All vegan. All soul. 7th annual. New artists, speakers and cooking exhibitionists.
---
More about Vegan SoulFest
---
Type:
Events
---
Location:
2300 Washington Blvd
Baltimore, MD 21230
443-904-2848
---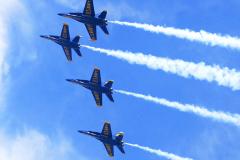 19

Maryland Fleet Week & Air Show Baltimore - September

Fleet Week offers exciting events and experiences—the U.S. Navy Blue Angels will take to the skies over Fort McHenry while U.S. and International Navy vessels will be ready for boarding. Commemorating history while showcasing state-of-the-art technology, military service branches will be present with hands-on exhibits packaged in a family-friendly festival atmosphere around Baltimore's famous Inner Harbor.
More info...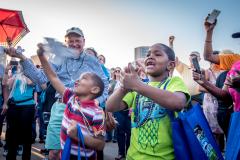 Image Credit: Courtesy of NCTA/Photo Credit: Edwin Remsberg
20

National Folk Festival, Salisbury - September

Experience the oldest multi-cultural traditional arts celebration in the United States.  This is a three day outdoor festival that is free to the public.  Expect to see and hear some of the best talent from throughout North America.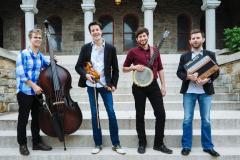 Image Credit: Charm CityJunction
21

Berlin's Fiddlers Convention - September

Fiddling and blue grass music fills the street. Food and craft vendors, beer garden and games for the children.
---
More about Berlin Fiddler's Convention
---
Type:
Events
---
Location:
Downtown Berlin
Berlin, MD 21811
410-641-4775
---
22

Kunta Kinte Heritage Festival, Annapolis - September

The Kunta Kinte Heritage Festival is a free, family-friendly celebration of the perseverance, education, and cultural heritage of Africans, African Americans, and Caribbean people of African descent.The festival features a full day of live music, dance performances, and vendors!
---
More about Kunta Kinte Heritage Festival
---
Type:
Events
---
Location:
Susan Campbell Park
Annapolis, MD 21401
240-801-5543
---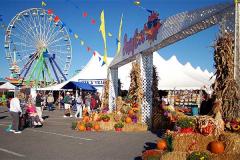 23

Ocean City Sunfest - October

Summer lasts longer in Ocean City! Enjoy four days of family fun, arts, crafts, live music and food. Admission is free except for ticketed performances.
---
More about Ocean City Sunfest
---
Type:
Events
---
Location:
809 S. Atlantic Ave
Ocean City, MD 21842
410-289-2800
---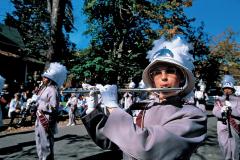 24

Autumn Glory Festival, McHenry - October

Celebrate amazing Fall Foliage with two large parades, concerts, band competitions, art exhibits, fall foliage tours, craft shows and more. This annual five-day celebration of autumn takes place in the western Maryland that boasts incredible scenery and nature. .
---
More about Autumn Glory Festival
---
Type:
Events
---
Location:
Garrett County
Deep Creek Lake, MD 21541
888-387-5237
---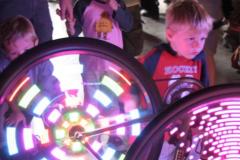 Image Credit: LightCity.org
25

Light City & Baltimore Book Festival, Baltimore - November

Light City teams up with the Baltimore Book Festival to create Brilliant Baltimore a ten day one-of-a-kind international event on Baltimore's waterfront.
The Baltimore Book Festival, a celebration of the literary arts, features author appearances and book signings, exhibitors and bookseller tents, readings on multiple stages, children's activities, and cooking demonstrations. Light City, a festival of light, music, discussions and innovation, will feature a Light Art Walk at its center with awe-inspiring light art installations, performances, concerts, a fun-filled family zone, and Neighborhood Lights.
26

ICE!, National Harbor - November/December

Embrace the delights of winter at this seasonal ice sculpture show at the Gaylord National Resort & Convention Center in National Harbor. Don't worry, full-length snow coats and blankets are provided to keep you warm and cozy while you marvel at the sculptures. The theme of this popular annual event changes every year, but you can count on seeing beloved children's characters and staples like an ice slide. 
---
More about Christmas on the Potomac Featuring ICE!
---
Type:
Events
---
Location:
201 waterfront St
National Harbor, MD 20745
301-965-4000
---
Image Credit: Courtesy of Reginald F. Lewis Museum
27

Kwanzaa Celebration, Baltimore - December/January

Kwanzaa is celebrated in the United States for seven days, starting December 26 and ending on January 1.  The Reginald F. Lewis Museum of Maryland African American History and Culture offers a series of Kwanzaa programs including storytelling, crafts and traditional performances.