Home to history, innovation, beauty and adventure, Western Maryland is unique in its wealth of opportunities for enjoying outdoor activities, exploring U.S. history and architecture and more. In Western Maryland, getting away feels like coming home.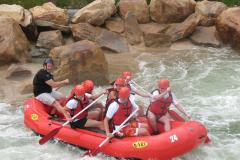 1

Amp up the action at Adventure Sports Center International (ASCI)

Home of the world's only mountaintop recirculating whitewater course for whitewater rafting and kayaking, ASCI's course can change from a Class II for beginners to a Class IV so challenging it was chosen as the site of the 2014 ICF Canoe Slalom World Championships. You can also stick to land adventures with rock climbing and geocaching.
---
More about Adventure Sports Center International
---
Type:
Attraction
---
Location:
250 Adventure Sports Way
McHenry, MD 21541
301-387-3250
---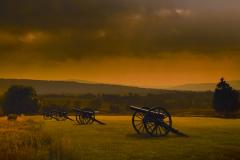 Photo By: VisitMaryland.org
2

Walk the crossroads of history at Antietam National Battlefield

It was early photography of the Civil War battle at Antietam that forever altered our understanding of war.  Come witness its rolling hills, idyllic streams and bucolic forests, which give no sign of the patriot blood that soaked its fields on the single bloodiest day of fighting in American history. 
---
More about Antietam National Battlefield
---
Type:
Attraction
---
Location:
5831 Dunker Church Rd
Sharpsburg, MD 21782
301-432-5124
---
Photo By: The Allegany Arts Council
3

Peruse the Saville and Schwab Mountain Maryland Galleries

The Allegany Arts Council's Saville and Schwab Mountain Maryland galleries are located in historic downtown Cumberland at 9 N. Centre Street. The galleries feature year-round exhibitions of national and local talent. You are sure to see something different and interesting each time you stop by.
---
More about Allegany Arts Council
---
Type:
Performing Arts
---
Location:
9 N. Centre St
Cumberland, MD 21502
301-777-2787
---
4

Take the plunge on a visit to Deep Creek Lake

Deep Creek Lake covers 3,900 acres and has 65 miles of shoreline, so it's perfect for power boating, sailing, kayaking, jet skiing, fishing, canoeing, waterskiing, wakeboarding . . . even ice fishing in the winter! It's also an ideal fall foliage destination.
More info...
---
More about Deep Creek Lake State Park
---
Type:
Attraction
---
Location:
898 State Park Rd
Swanton, MD 21561
301-387-4111
---
5

Bike the C&O Canal and Great Allegheny Passage

The flat path along this scenic canal is ideal for two-wheeled trips, so pack your bike and head out to the Cumberland Visitor's Center to spend the day riding along this historic canal. The Great Allegheny Passage (GAP) rail-trail offers 150 miles of hiking and biking between Cumberland, MD, and Pittsburgh, PA. In Cumberland, the GAP joins the C&O Canal Towpath, creating a continuous 335 mile long trail experience to Washington, DC. Or, for the adventure of a lifetime, make Cumberland your bike destination. A few days' ride from Washington, D.C. will get you to this beautiful town for a getaway you'll never forget.
Photo By: Sarah Duck, Garrett County
6

Experience uniquely American Crafts, Cuisine and Culture at the Spruce Forest Artisan Village

Local artists and artisans offer their unique wares at this Grantsville landmark, built from an eclectic collection of reclaimed historic Appalachian cabins. From the village, stroll to the Casselman River Bridge, a majestic stone arch bridge completed in 1811 as part of the legendary National Road. Afterwards, grab a bite at the Penn Alps Restaurant and  hop over to Grant's Mercantile for fabulous finds.
---
More about Spruce Forest Artisan Village
---
Type:
Visual Arts
---
Location:
177 Casselman Rd
Grantsville, MD 21536
301-895-3332
---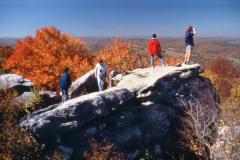 7

Hike the Eastern Continental Divide

This rugged seam formed where North America's continental plates are pulling apart makes for some of the most intriguing geology and challenging hiking on the East Coast. With beautiful views of the Savage River Forest, Big Savage Mountain, Meadow Mountain, and idyllic New Germany Lake in New Germany State Park, hiking the Eastern Continental Divide in Garrett County is a must for every outdoorsman or woman's bucket list.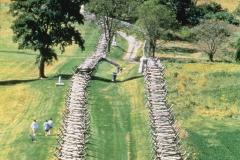 Photo By: VisitMaryland.org
8

Tour the Antietam Highlands Wine Trail

Meandering through the rolling hills and mountains of Western Maryland, crisscrossing five National Parks, 10 state parks, and one of the most important fronts of the Civil War, the Antietam Highlands Wine Trail is home to nine of Maryland's premiere wineries. This trail is a must for wine lovers and history buffs alike. 
More info...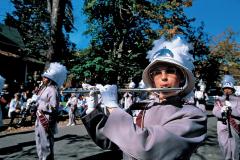 9

Marvel at fall's fireworks at the Autumn Glory Festival

Each fall the forests of Western Maryland produce a mind-boggling array of color, and a single visit may not be enough to capture the season's splendor, but if you can only make one trip, Oakland's annual Autumn Glory Festival is a can't miss. The five-day festival, named the number one Fall Festival by MSN.com, offers foliage tours, parades, music, dance competitions, art exhibits, local crafts and even a car show. 
---
More about Autumn Glory Festival
---
Type:
Events
---
Location:
Garrett County, Maryland
McHenry, MD 21541
888-387-5237
---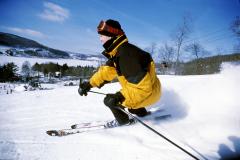 10

Take a powder at Wisp Resort

The region's premier ski resort offers 32 downhill slopes and trails, terrain parks, a snow tubing park, ice skating rink and a Mountain Coaster for fun when the snow is done. The Nordic center is home to cross-country skiing, snowmobiling, snowshoeing and a slope-side Hotel. Wisp Resort offers visitors a complete winter experience and, during the summer, enjoy pontoon boat tours, mountain bike rentals, two golf courses, scenic chairlift rides, Segway tours and more. 
---
More about Wisp Resort
---
Type:
Attraction
---
Location:
296 Marsh Hill Rd
McHenry, MD 21541
855-238-0192
---
11

Take a Road Trip on a Scenic Byway

America's first federally funded highway once carried Conestoga wagons into the Western frontier. Now the 170 Maryland miles along the National Road are a destination all their own. Leaving burgeoning Baltimore, passing through small towns long abandoned by the interstates, and meandering along mountain passes and winding riverbanks, the National Road is an artery to the heart of America.

Or check out Mountain Maryland, Stretching 193 miles from the heights of Keyser's Ridge to historic Cumberland, the Mountain Maryland byway tours the glorious geography of Western Maryland. Skirting the raging Youghiogheny River and plunging into the heart of the Alleghenys, traveling the byway becomes a transcendental experience when the fall colors turn.