These vibrant festivals celebrate fall fun, and if your taste run more to the macabre, you will love these Ghost Tours & Haunted Attractions . Here's even more events to inspire your Autumn Adventure.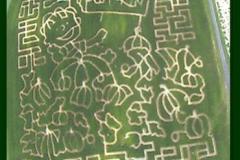 Photo By: Bowles Farms
1

Bowles Farms Corn Maze & Pumpkin Farm - Clements, Southern Maryland

Pick your pumpkins at the giant pumpkin patch and navigate the largest corn maze in Southern Maryland!  Kids will love the petting zoo, barrel rides and the chance for a picture with Sponge Bob!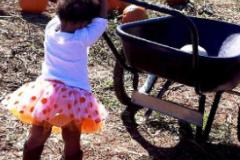 Photo By: Butler's Orchard
2

Butler's Orchard Pumpkin Festival - Germantown, Capital Region

Celebrate the history of farming past and present, explore the amazing corn maze, and take home some local fall produce.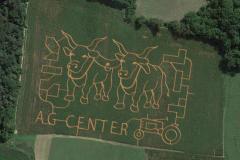 Photo By: Carroll County Agriculture Center
3

Carroll County Corn Maze - Westminster, Central Region

Have fun on the farm with pick-your-own pumpkins, hayrides, a giant pumpkin pillow, corn maze and even pig races!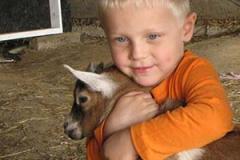 Photo By: Summers Farm
4

Fall Harvest Festival at Summers Farm - Frederick, Capital Region

Fall farm attractions including a military-themed cornfield maze, live entertainment, wagon rides, pig races, slides, jumping pillows, Friday & Saturday night fireworks and more. Buy on line and save. This is Summers Farm's much anticipated Autumn fun event!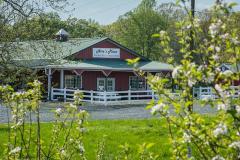 Photo By: Forrest Hall Farm & Orchard
5

Forrest Hall Farm Crazy Corn Maze - Mechanicsville, Southern Maryland

Get lost in the popular corn maze, take a hayride, see farm animals, or relax at the children's play and picnic area.  Farm shop on site featuring farm-grown produce, flowers, meat, and a variety of baked goods and snacks.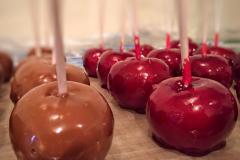 Photo By: Gavers Farm
6

Fall Fun Festival at Gavers Farm - Mt. Airy, Central Region

Enjoy fall on the farm by conquering the twists and turns of the corn maze, jumping on the giant pillow, petting and feeding the farm animals and cruising down the giant slides. Enjoy more than 45 attractions, appropriate for any age including the Cow Train, mini mazes, playgrounds, duck races, ball games, photo centers and so much more!
Photo By: Homestead Gardens
7

Homestead Gardens Fall Fest - Davidsonville, Central Region

Hayrides, corn maze, jumping pillow, underground slide, corn boxes, shortie maze, cow train and more.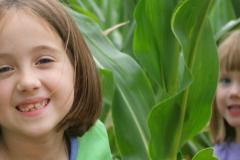 Photo By: Greenstreet Gardens
8

Greenstreet Gardens Fall Festival & Corn Maze - Lothian, Central Region

Fall festival every weekend with hayrides, jumping pillow, tire tower, corn maze, underground slide, corn box, face painting and so much more.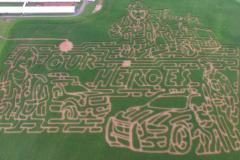 Photo By: Lawyers Farm
9

Lawyer's Winterbrook Farm & Moonlight Maze - Thurmont

There's something about fall that inspires farmers to carve intricate patterns in their crops and invite strangers to wander around. Lawyer's Winterbrook Farm & Moonlight Maze in Thurmont is the state's largest corn maze—five of them, actually—and after you find your way out, you can take a turn at the 75mph pumpkin-shooting air cannon.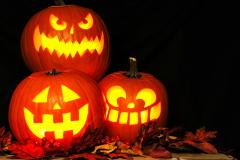 Photo By: Pemberton Historical Park
10

Pemberton Park Pumpkin Tour

Time to load up the family van and tour the decorated and carved pumpkins along the trails of Pemberton Park.  Enjoy other Halloween festivities, including games and candy and hot cocoa, for just $10 per carload! This year's tour includes a longer trail and even more displays.  Ghost stories will be told at the amphitheater.