African-American Women's History and Culture Collection
Follow this itinerary and be empowered by black female innovators who were catalysts for societal change and progress
Daring, courageous African-American women have helped change the fabric of America through their actions. They have made life-changing innovations, fought against injustices, given women a voice through voting rights, created expressive and traditional works of art, and guided their families on the home front. Often hidden from acclaim and notoriety, they are catalysts of societal advancement, and Maryland is proud to be their home. Find out more about these impactful women by visiting one of these compelling sites, beginning with the National Museum of African American History and Culture and the Smithsonian American Art Museum.
1
National Museum of African American History and Culture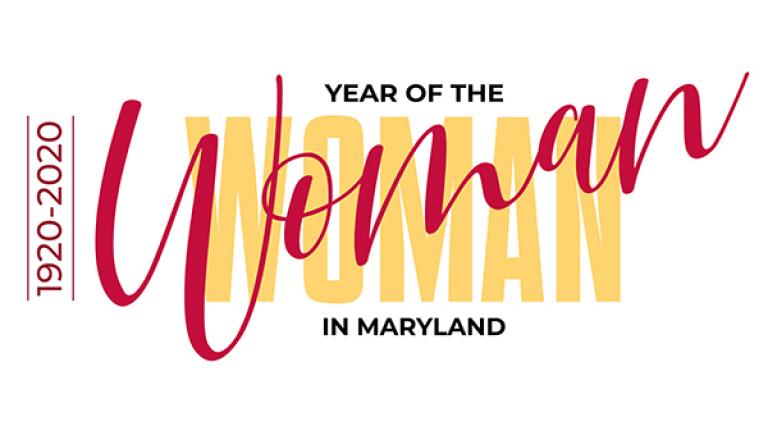 Explore the Smithsonian museum that tells the American story through the lens of African-American history and culture. African-American women's stories are woven throughout nearly 20 exhibition galleries. As examples," A Changing America: 1968 and Beyond," celebrates black women's voices and their contributions to politics and movements for equality. The "Cultural Expressions" gallery displays the history and creative spirit of African-American women. In the museum store, the book Brave. Black. First. 50+ African American Women Who Changed the World is available for purchase.
2
Smithsonian American Art Museum
Courtesy Goya Contemporary Gallery, Baltimore
Check out "The Hearts of Our People" exhibit at the Renwick Gallery, featuring Native women artists. See vibrant fiber arts displays from Baltimore native Joyce Scott who relates her work as an artist to her family's craft traditions and her African-American heritage. Her work is influenced by African-American, Native American and West African Yoruba beadwork, yet it refers to many cultures around the globe.
3
NASA Goddard Space Flight Center and Museum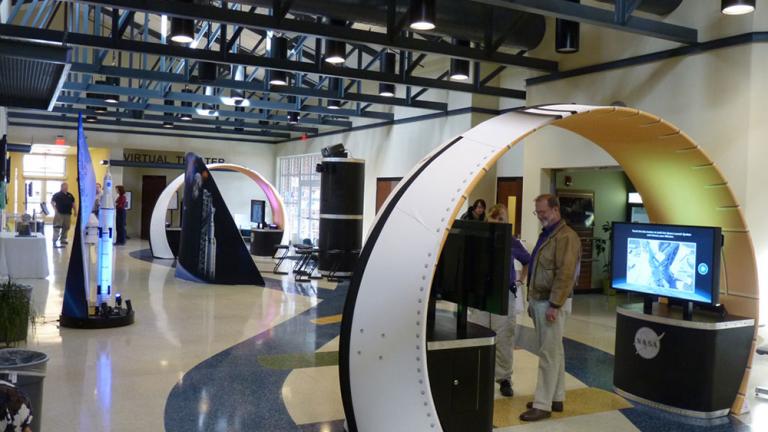 NASA.gov
Learn about female scientists and their contributions to National Aeronautics and Space Administration (NASA) research through exhibits at the museum. Katherine Johnson, the mathematician who calculated flight trajectories for Project Mercury and other missions, is one example. Johnson was featured in the 2016 film Hidden Figures about black female mathematicians who worked behind the scenes at NASA during the Space Race of the 1960s. Other "Hidden Figures" include NASA supervisor and mathematician Dorothy Vaughan and NASA engineer Mary Jackson.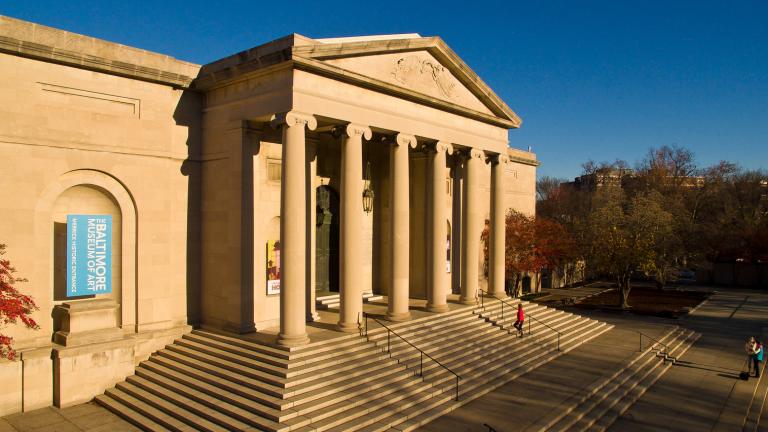 Stephen Spartana/The Baltimore Museum of Art
View special exhibitions at The Baltimore Museum of Art celebrating female-identifying artists and leaders. Inspired by the Centennial of Women's right to vote, the exhibits include works by Georgia O'Keefe, Jo Small and Mickalene Thomas, who is turning the museum into a "living room" for Baltimore. Shows also include "African Women and the Art of Identity," 20th-century studio craft and African Art and Matrilineage.
5
Pennsylvania Avenue Heritage Trail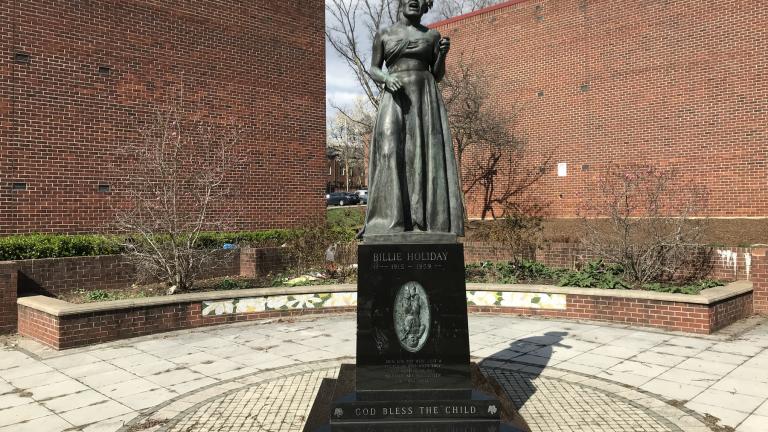 Photo Eli Pousson/Sculptor James Earl Reid
Tour one of the nation's premier African-American entertainment districts to explore the musical roots of jazz singer Billie Holiday who performed at clubs and restaurants on the Avenue and nearby. Holiday, known as "Lady Day," spent her childhood in East Baltimore and sang with accomplished musicians Artie Shaw, Benny Goodman and Count Basie. A sculpture of Holiday by James Earl Reid interprets her performance of the haunting anti-lynching song "Strange Fruit."  Learn about the Pennsylvania Avenue Heritage Trail.
6
Lillie Carroll Jackson Civil Rights Museum
Lillie Carroll Jackson Civil Rights Museum
Discover the journey Lillie Carroll Jackson and others took to change the nation for all Americans by fighting for civil rights. One of the NAACP's most cherished goals was to end lynching in the United States. Galvanized by the last recorded lynching in Maryland, Lillie Carroll Jackson, Clarence M. Mitchell, Jr., Juanita Jackson Mitchell, Carl Murphy, Thurgood Marshall, Margaret Carey and their many allies worked tirelessly toward ending the practice of lynching and other racial injustices in our country.
7
St. Mary's Spiritual Center & Historic Site
Baltimore Heritage
Tour the St. Mary's Spiritual Center & Historic Site where Mary Lange, born Elizabeth Clarisse Lange, became an African-American religious sister and foundress of the Oblate Sisters of Providence. She established this congregation to allow African-American women to enter religious life in the Catholic Church. The historic site includes the Mother Seton House, the Historic Seminary Chapel and a visitor center.  
8
The National Great Blacks in Wax Museum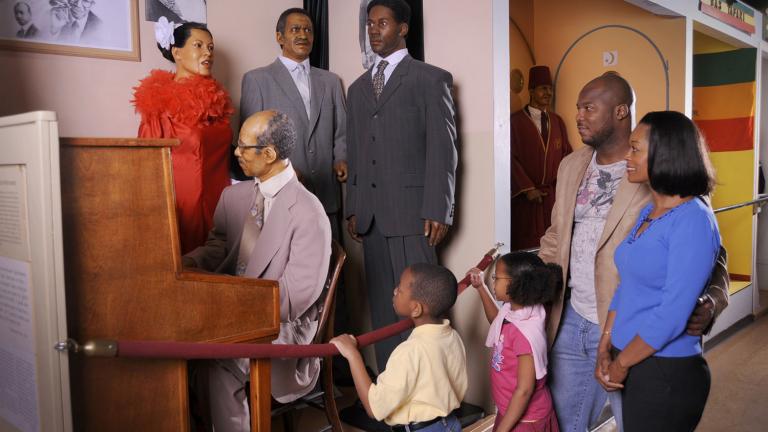 Visit Baltimore
Meet life-size and realistic representations of prominent African-American women such as Harriet Tubman, Rosa Parks, and Sojourner Truth, and discover their stories and contributions. More than 150 historical and contemporary personalities are interpreted through wax figures, dioramas and exhibits.
9
Harriet Tubman Underground Railroad Visitor Center and Byway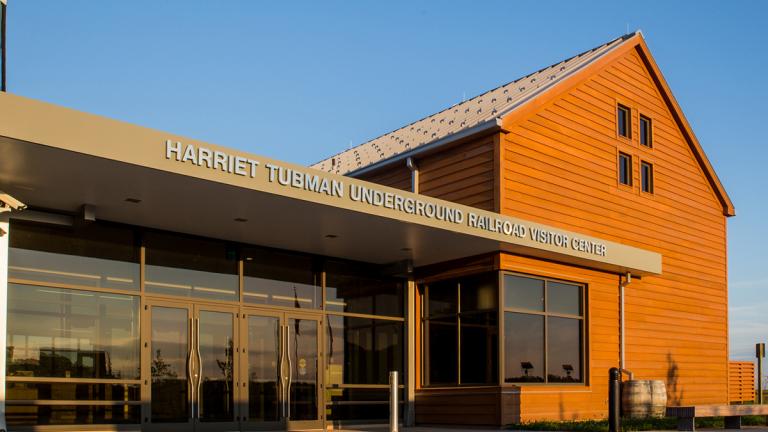 Maryland Department of Natural Resources/Stephen Badger
Get your bearings at The Harriet Tubman Underground Railroad Visitor Center, then drive the byway to see the sites where her early life unfolded. The visitor center includes exhibits and a theater that paint a picture of Tubman's life and work while enslaved, as a freedom seeker, conductor on the Underground Railroad, women's suffragist, Civil War spy, nurse and scout, and more.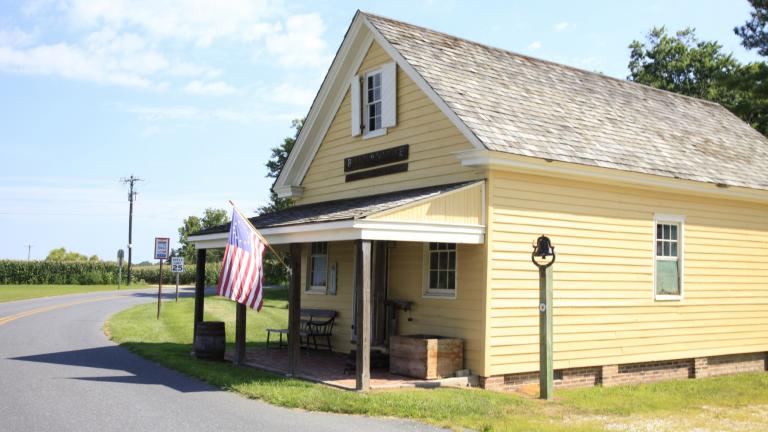 Maryland Office of Tourism
See the site where Harriet Tubman carried out her first daring public act of defiance. In this store, a teenaged Tubman refused to obey an overseer and stop a disobedient slave from leaving the store. The overseer grabbed a two-pound iron weight and hurled it toward him. The weight struck young Tubman in the head, almost killing her and causing a severe injury that troubled her for the rest of her life, giving her visions.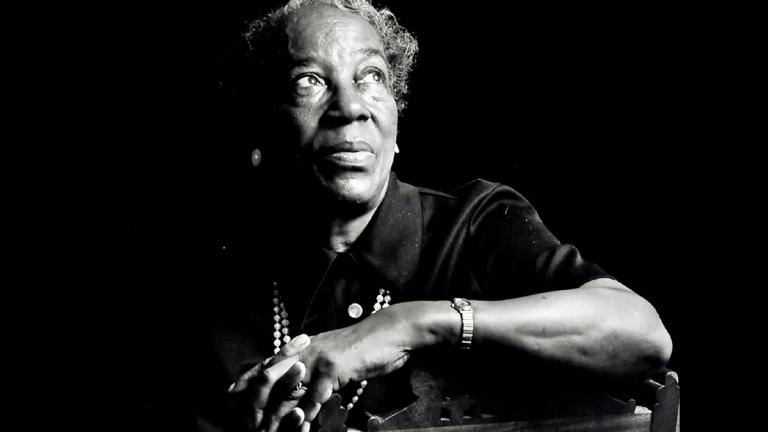 Herald-Mail Hagerstown
Explore the African-American experience in Hagerstown through exhibits and artifacts collected from prominent local families. The displays and exhibits demonstrate the roles women played as community and family leaders, the courageous risks they took to achieve their goals, and the legacy they left behind. The collection and museum were established by Mrs. Marguerite Doleman, whose vision is now carried by Alesia Parson McBean.