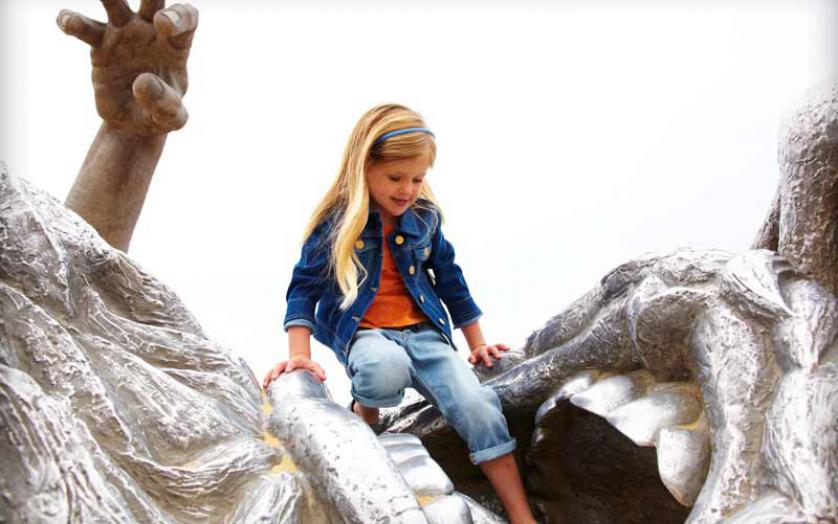 the_ly_edition-Instagram
15 Amazing Things You'll See on a Maryland Road Trip
Getting there can be half the fun with these sights along the way.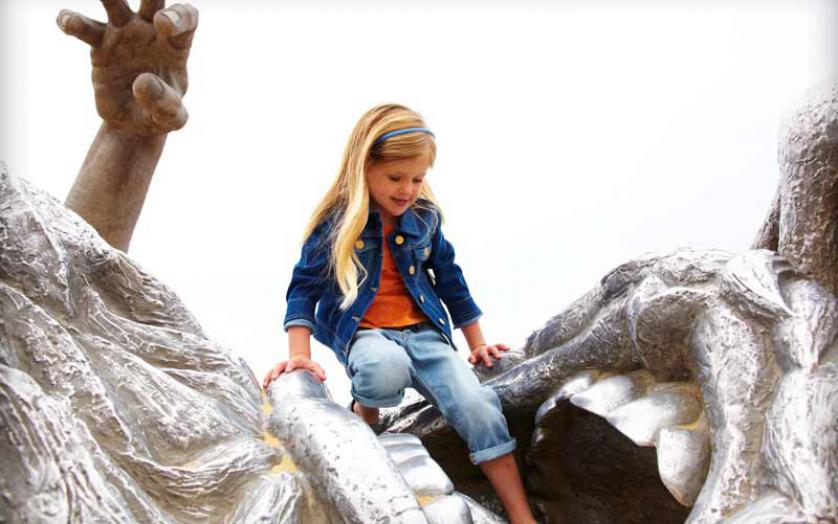 the_ly_edition-Instagram
Maryland's varied terrain has something for everyone. Keep your eyes open—and your cameraphone at the ready—along the historic highways and scenic byways for the quirky and unique sites of the state.
1
The sign that launched a million road trips, Ocean City
Wikipedia.org
U.S. Route 50, stretching from coast to coast, has been called "America's Backbone." See where it all starts (or ends) in Ocean City with this mileage sign on the Kelly Bridge: Sacramento CA 3073. The road stretches out across the country, through forests and canyons and Nevada's Loneliest Highway. For travelers leaving the beach it presents a constant temptation to keep going.
2
Spocott Windmill, near Cambridge
SpocottWindmill.org
Master boatbuilder Jim Richardson built this operational windmill in 1972 to replace one blown down in an 1888 blizzard, incorporating the original millstone and steps which had been preserved. Three other historic buildings including a colonial cottage and schoolhouse were moved to recreate a 19th-century village around the mill.
3
Muffler Men, Berlin & Ocean City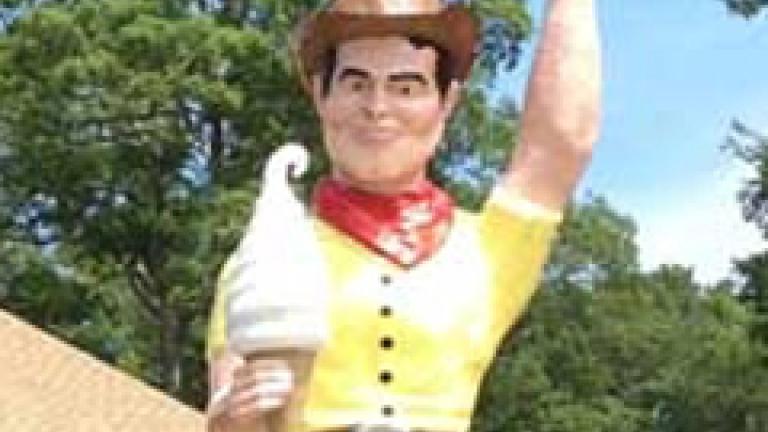 If you've traveled almost anywhere in the United States, you've seen them—these silent fiberglass sentinels standing guard over America's highways. Many of the giant "muffler men," so-called because they originally advertised auto repair shops, have found new work. One Muffler Man is now working as a cowboy holding an ice cream cone, and watches over Frontier Town, a Western-themed water park. Another has taken to piracy and dons an eye-patch and a cutlass as he guards the gates at Ocean City's Jolly Roger Amusement Park.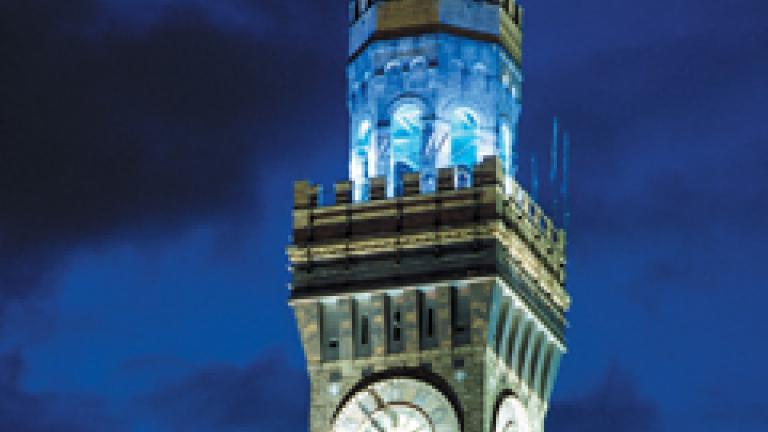 Visit Baltimore
Visitors to Baltimore's Inner Harbor might be distracted by the USS Constellation and other ships, but on the land side, the Bromo-Seltzer tower has stood watch over the city skyline since 1911, when it was the tallest building in the city. Once topped by a distinctive blue bottle representing Bromo-Seltzer's popular headache remedy, the building is now home to more than 30 artists' studios, with open houses every Saturday. 
5
The Hoodoo Marker, Kingsville
It isn't easy to find, but on U.S. Route 1 in Kingsville near a veterinary clinic stands a property marker that has warned of a curse for 200 years. Probably set up to mark the farm of Edward Day, the stone reads in part: "Cursed be he that removeth his neighbor's landmark and all the people shall say amen. Deuteronomy chap 27 verse 17." It's been there for quite a while, so apparently the curse has worked. More info...
6
Bollman Truss Bridge, Savage
Mark R. Edwards
Who doesn't love a historic bridge? This one, in Savage, Maryland, is the last known remaining example of a style that revolutionized railroad bridges in the 19th century. Built in 1869, the all-iron bridge was used for the Baltimore & Ohio mainline until trains grew too heavy for it; it has since been moved to a more lightly-used spur. Today it carries pedestrians over the Little Patuxent River. More info...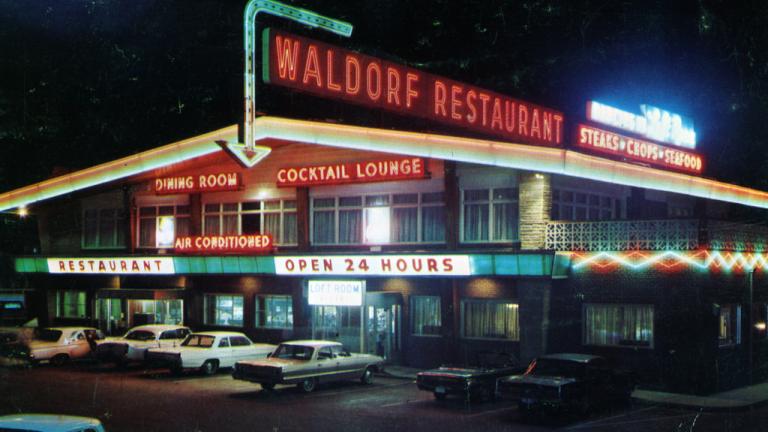 https://www.flickr.com/photos/edge_and_corner_wear/
Long before the current crop of casinos hit Maryland, Southern Maryland was home to a strip of slot parlors with names like Little Reno and the Desert Inn. The remains of Little Vegas are still visible along a stretch of U.S. 301 from Waldorf to the Potomac River in the guise of fanciful neon signs, survivors of the boom years of the '50s and '60s. More info...
8
Dr. Samuel A. Mudd House Museum, Waldorf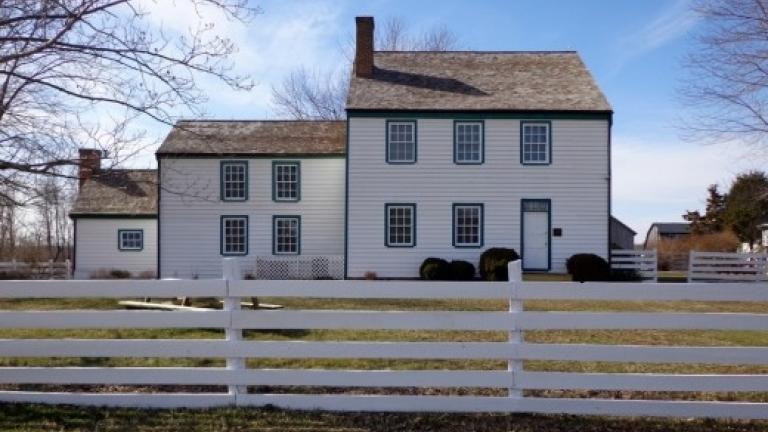 www.roadtrippers.com
History has not been kind to Dr. Samuel Mudd, who, depending which version you believe, is either an innocent country doctor or a conspirator in the assassination of one of our greatest presidents. It was Mudd who treated Lincoln assassin John Wilkes Booth as he fled the Capital in 1865, and his descendants have been trying to clear his name ever since.
David W. Krankowski
Pick up a designated driver for this one: it's going to be a long day of wine tastings. In Southern Maryland alone, the dedicated connoisseur can visit seven wineries along this trail, which winds through farmland and shoreline. Two wineries in Prince George's and Anne Arundel Counties round out the offerings. More info...
10
Washington, D.C. Mormon Temple, Kensington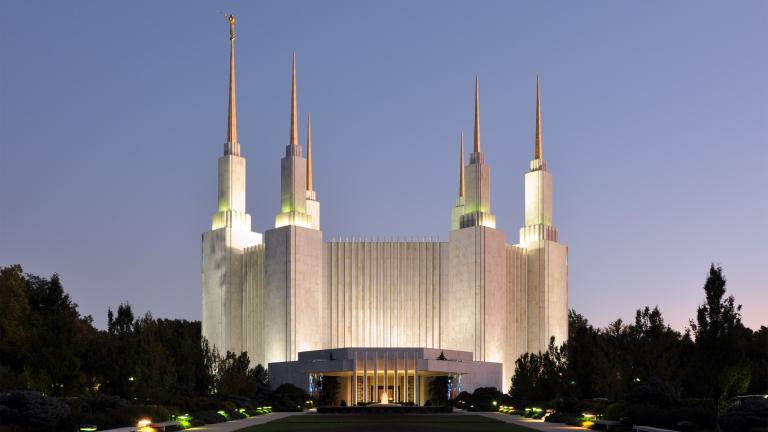 For decades, travelers along I-495 on the Maryland side of Washington have been amazed by what appears to be a fairy city rising near Kensington. It is actually the Washington temple of the Church of Jesus Christ of Latter Day Saints, but its incongruous Oz-like appearance has inspired generations of graffiti artists to paint "Surrender Dorothy" on an overpass on the beltway. More info...
11
"The Awakening" Sculpture, National Harbor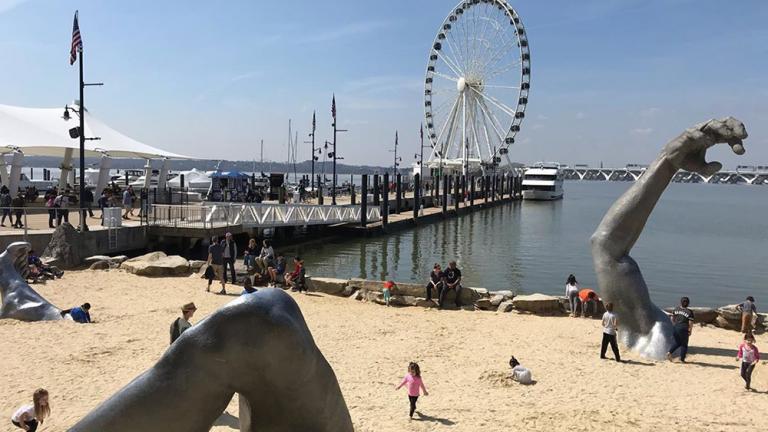 the_ly_edition-Instagram
A tourist favorite since its installation in a D.C. park in 1980, this sculpture of a giant emerging from the ground was moved to its new home at National Harbor in 2008. The aluminum statue is shiny from the hands of the many children who've climbed it to take a photo in the giant's mouth as he struggles to free himself from the specially-constructed beach in which he's now buried.
12
National Museum of Civil War Medicine, Frederick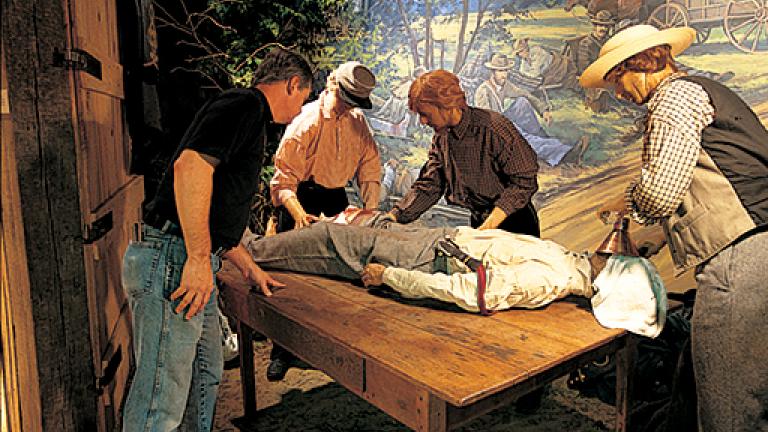 Got a carful of squirmy kids to deal with? If you're traveling near Frederick, make a pit stop at the National Museum of Civil War Medicine. They'll either learn something about the bloodiest battle in this country's history, or you'll come up with a whole new set of threats to keep them quiet in the backseat. ("Don't make me get out my trepanning kit!") The museum, located in historic downtown Frederick, has a great assortment of artifacts and displays about life (and death) in the Civil War.
Frostburg isn't the first place you'd expect to see it, but the sign along I-68 has been turning travelers' heads for decades: Noah's Ark Being Rebuilt Here! If it wasn't for the sign it would be a little hard to see the outline of the biblical boat, but the Frostburg ministry in charge of construction is taking its time with it, building as donations come in. More info...
14
Crystal Grottoes, Boonsboro, Washington County
State road workers discovered these caves while looking for limestone in 1920, and the Crystal Grottoes have been operating as a roadside attraction for more than 90 years. This family-run "show cave" is the only one in the state, and a 40-minute tour of the delicate rock formations covers about one-third of the cave system. It's also about 54 degrees year-round, making it a great stop to cool off in summer.
15
Transformer Sculptures, Thurmont
Jen Storey
Lawyers Farm hosts a moonlight corn maze in the fall, but the giant Transformer statues are visible year round (it's hard to hide a 40-foot tall robot). If the season is right, pull off and take a few shots with the giant pumpkin cannon.