Hip and historic, the city of Frederick charms visitors with award-winning restaurants, cool art galleries and cultural happenings, and craft beers loved by locals. No wonder the National Trust of Historic Preservation recognized Frederick as one of "America's Dozen Distinctive Destinations." Here are 10 must-do things in and around the fantastic city of Frederick.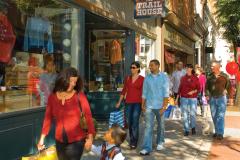 Photo By: Frederick County Tourism
1

Explore Downtown Frederick

Small enough to walk but big enough to need a long weekend—or more—to explore, this 50-block historic district, named one of the "Prettiest Painted-Places in America," is home to a Public Art Trail, world-class brew pubs, restaurants, boutiques, and some of the best farmers markets anywhere. When it comes to big-city amenities, Frederick punches way above its weight without sacrificing its small town charm.
Photo By: Frederick County Tourism - John Kinnaird
2

Lose Yourself in the Catoctin Mountains

A place of unparalleled beauty, the Catoctin range once marked the Western Frontier. Now this slice of wilderness paradise is home to Camp David, the idyllic Presidential retreat. Luxuriate in the azure pools scattered about the 78-foot Cunningham Falls, go fishing, or hike, mountain bike, or horseback ride through miles of wilderness trails in one of Frederick County's four national and state parks in the Catoctins. 
---
More about Catoctin Mountain Park
---
Type:
Outdoor Recreation
---
Location:
6602 Foxville Rd
Thurmont, MD 21788
301-663-9388
---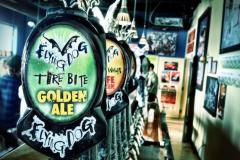 3

Take a Brewery Tour

If you prefer your libations sudsy, check out Frederick County's thriving microbrew (and even nanobrew) scene. Visit Flying Dog Brewery, home of uniquely Maryland beers like Deadrise, a light, Old Bay-infused brew perfect for seafood, that has won gold medals around the world. Or check out the Milkhouse Brewery at Stillpoint Farm whose small-batch farmhouse ales are truly sublime. 
---
More about Flying Dog Brewery
---
Type:
Attraction
---
Location:
4607 Wedgewood Blvd
Frederick, MD 21703
301-694-7899
---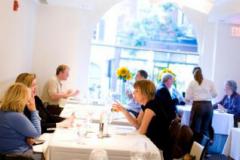 Photo By: Volt Restaurant
4

Dine at Volt

Indulge yourself with a culinary adventure at chef Bryan Voltaggio's Volt. Top Chef star Voltaggio provides more than culinary star power at this crown jewel of Frederick's thriving culinary constellation. A 2009 recipient of a prestigious James Beard nomination for Best New Restaurant, Volt has only gotten better and now ranks as one of the premier farm-to-table destinations on the East Coast. 
---
More about VOLT
---
Type:
American
---
Location:
228 N. Market St.
Frederick, MD 21701
301-696-8658
---
5

Go on Safari at the Catoctin Wildlife Preserve and Zoo

Mount up for a family adventure in this one-of-a-kind guided safari. Kids will be thrilled as they go bounding by wild animals—and even get a chance to feed some from the back of the park's vintage surplus army truck. After the safari, catch a live feeding at Alligator Bayou. Cameras won't be the only things snapping! 
---
More about Catoctin Wildlife Preserve & Zoo
---
Type:
Attraction
---
Location:
13019 Catoctin Furnace Rd
Thurmont, MD 21788
301-271-3180
---
6

Pick Your Produce from Farm-Fresh Frederick

Go right to the source for your produce for a pick-your-own adventure at one of the dozens of area farms and orchards. Head out for a hayride or harvest festival or hit one of the local farmer's markets for a taste of local food, music and more.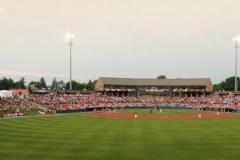 7

Catch the Baby Birds at a Frederick Keys Game

Take yourself out for a Keys game at Harry Grove Stadium, a jewel of a park that puts you right up on the action. Nick Markakis, Matt Wieters and Manny Machado are just a few of the stars who came through Frederick, so come on out to the farm club and see the next crop of major league stars. 
---
More about Nymeo Field at Harry Grove Stadium
---
Type:
Sports
---
Location:
21 Stadium Dr
Frederick, MD 21703
301-662-0013
---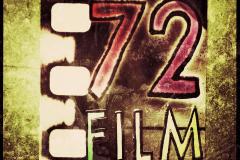 8

Take in the 72 Film Fest

One weekend a year, downtown Frederick becomes a little Hollywood, with filmmakers flooding the streets and cranking out mini-masterpieces. One of the country's most innovative film festivals and centerpiece of Bohemian Frederick's thriving arts scene, the 72 Film Fest challenges teams to make movies in just 3 days, and the gala screenings are the can't-miss D.I.Y. Oscars of the Mid-Atlantic. 
Photo By: Frederick County Tourism
9

Follow the Frederick Wine Trail

Close enough to do it all in a day (but you'll wish you had a lifetime), this tour follows the county's rolling hills while crisscrossing Civil War battlefields and historic sites—but the true stars are the wines. Springfield Manor Winery, Linganore, Loew, Elk Run, Hidden Hills and Catoctin Breeze vineyards craft epic wines for the distinguished palate in perfect balance with the unique growing conditions of the Maryland Piedmont.
More info...
Photo By: Frederick County Tourism
10

Witness Our Civil War Heritage

See the home of the patriot Barbara Fritchie who inspired the nation by bravely flying her American flag as Robert E. Lee's armies marched past her home. Wander the battlegrounds of Monocacy and South Mountain, and tour the National Museum of Civil War Medicine, a former army hospital to witness a little-known aspect of the great and terrible war.  
---
More about Monocacy National Battlefield
---
Type:
History & Heritage
---
Location:
5201 Urbana Pike
Frederick, MD 21704
301-662-3515
---