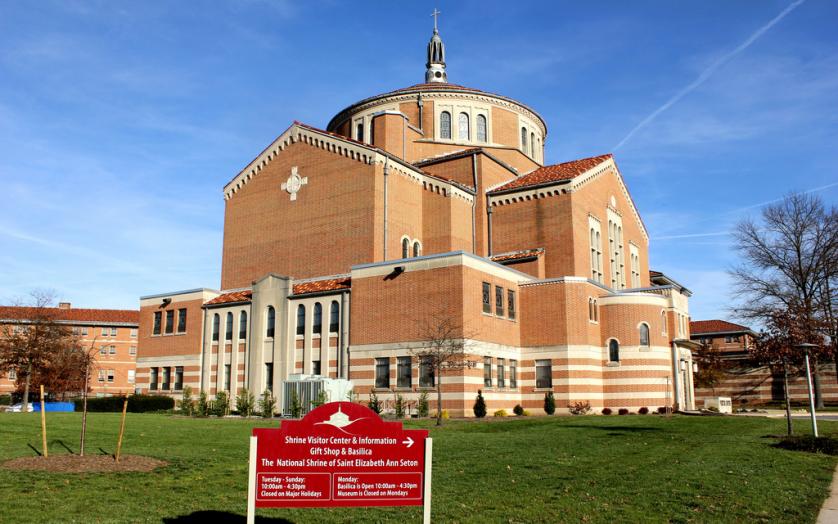 Catholic Heritage Tour
Lord Baltimore saw Maryland, named after England's Catholic queen Henrietta Maria, as an opportunity to grant religious freedom to the Catholics who remained in Anglican England.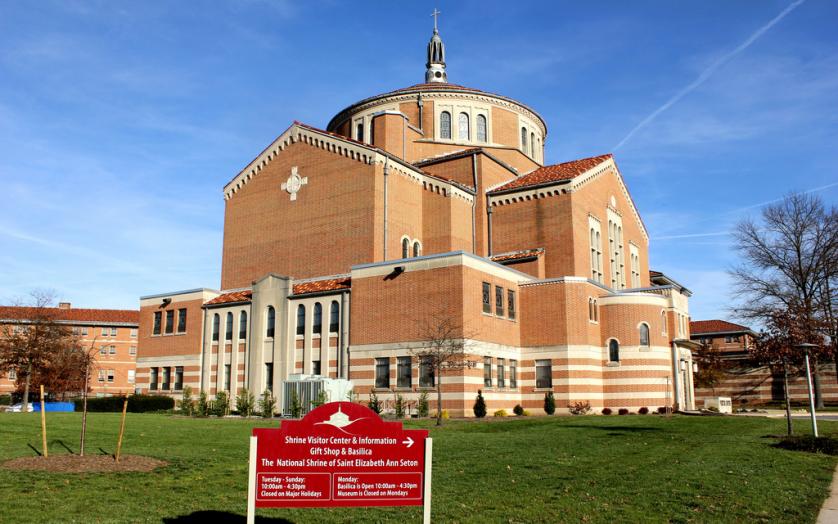 Day 1:
Begin in Emmitsburg at the National Shrine of Saint Elizabeth Ann Seton, home of the first American-born Saint.  Self-guided tours of the grounds include a video presentation depicting her life and accomplishments, a tour of the original 1750s farmhouse and the colonial style "White House" that served as her home.  Your next stop is Mt. Saint Mary's University. Located on the college grounds is the National Shrine Grotto of Our Lady of Lourdes, the oldest replica in the Western Hemisphere.  The Carriage House Inn is the perfect place for dinner and has been serving visitors since 1857.
Day 2:
Embark on a walking tour focusing on the Catholic heritage of Downtown Frederick.   The first stop is St. John the Evangelist Roman Catholic Church and St. John's Catholic Cemetery. Next door, is The Visitation Academy, an all-girls school for children.  The Chapel is built in a Corinthian style and the main alter is crafted in marble.  The first casualties from Antietam arrived at the campus and the school was occupied by Union troops and served as hospital for wounded soldiers.  Next, is the nationally acclaimed Community Bridge Mural, where an artist has transformed a plain concrete bridge into a permanent illusion of an old stone and ivy covered bridge.  After lunch, visit the National Museum of Civil War Medicine, to hear the dramatic stories of the War along with the developments that set medicine on a path toward the modern era.  This evening, enjoy dinner at Brewer's Alley Restaurant, located in the heart of Frederick's historic district.  Enjoy a delicious meal and if you choose, a tasting of the many varieties of beer made on premise.
Day 3:
Start your day with a visit to the Museum of Frederick County History, for a docent-led tour of an 1820s Federal-style mansion, which maintains a unique collection of furnishings, art and memorabilia from Frederick's past.   This afternoon, visit Schifferstadt Architectural Museum, for a tour of a wonderful old stone manor house built by German immigrants in 1756. A historically accurate 18th-century garden completes the story of everyday farm life.
Suggested Add-On:
Washington, D.C. and the Basilica of the National Shrine of the Immaculate Conception, the largest Catholic Church in the United States and North America.  Guided Tours may be arranged in advance.  
 
Tourism Council of Frederick County
Tel: 301-600-4050
Becky Bickerton
[email protected]