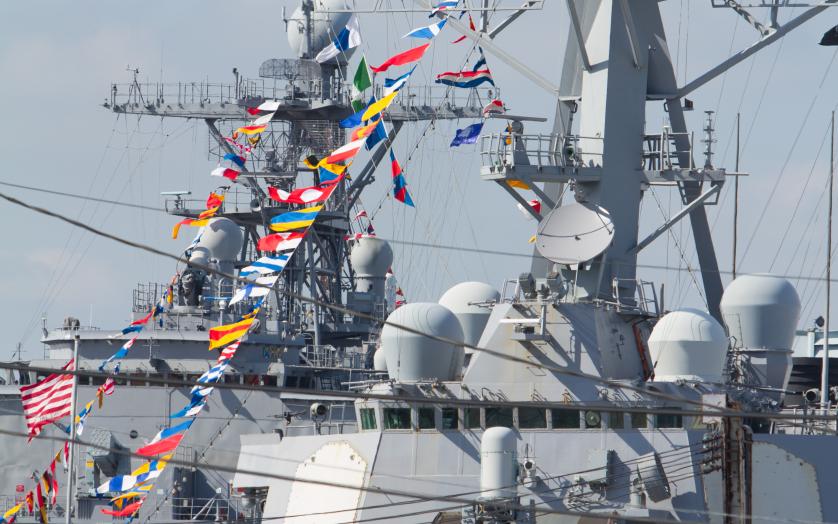 Visit Baltimore/OTD
Media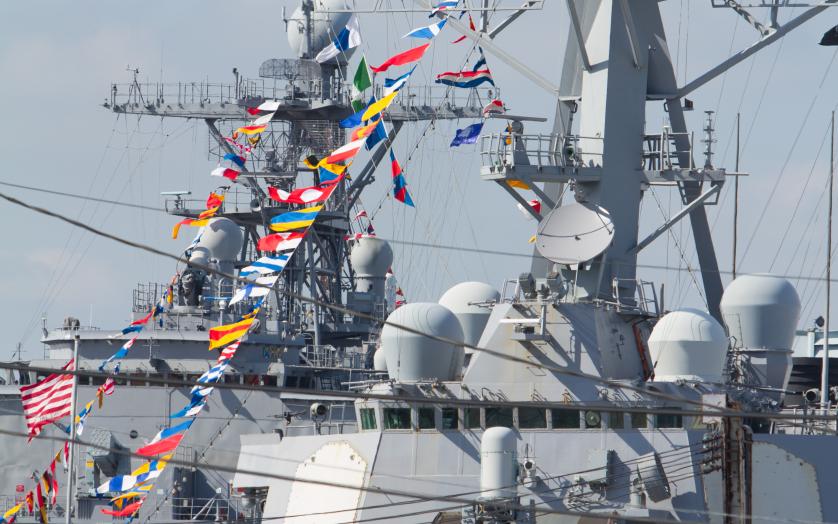 Visit Baltimore/OTD
FOR IMMEDIATE RELEASE
November 28, 2023
Media Inquiries: Dorothy Fuchs, Purple Dot Public Relations
Phone: 410-637-8337/410-598-1719 cell
[email protected]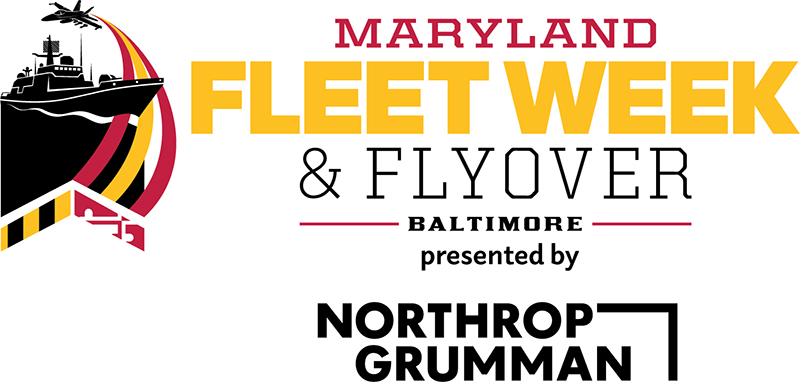 MARYLAND FLEET WEEK & FLYOVER BALTIMORE RETURNS JUNE 12-18, 2024
The Fleet, Flyovers, and Festivals Return to Baltimore City and County
(Baltimore, MD)- November 28, 2023- Strike up the band and get ready for another exciting event in Maryland. Living Classrooms Foundation and Historic Ships in Baltimore are pleased to announce the return of Maryland Fleet Week & Flyover Baltimore, presented by Northrop Grumman, to Baltimore City and Baltimore County next spring with an exciting line-up of ship tours, festivals, flyovers and educational activities, taking place June 12-18, 2024 at the Inner Harbor, North Locust Point, Fells Point, and Martin State Airport. This week-long, family-friendly, free event celebrates the rich maritime traditions of the Chesapeake Bay and the contributions of Marylanders to the defense of the nation with ship tours, festival activities, aviation demonstrations, local food, drink and musical performances. The event is presented by premier sponsor Northrop Grumman and produced by Historic Ships in Baltimore, a program of Living Classrooms Foundation in partnership with the United States Navy, Maryland Department of Commerce Office of Tourism, City of Baltimore and Baltimore County as well as Sail Baltimore, Air Support, Martin State Airport, United States Coast Guard, and Maryland Department of Transportation, along with participating organizations Visit Baltimore, Waterfront Partnership, and Downtown Partnership. Additionally, the Fleet Week App, set to be active soon, will provide important and up-to-date information about the event. To find out more, log onto www.mdfleetweek.com, connect on social media channels through @mdfleetweek on Facebook, Twitter and Instagram.
"We are proud to work once again with the US Navy and all our partners across the nation, the state, the city and county, to  bring a world class family friendly and fun experience to Baltimore. This event highlights our history, our accomplishments, and most importantly, supports educational outreach opportunities and STEM programming, providing vital support for future leaders," said Chris Rowsom, Fleet Week 2024 Director for Living Classrooms.
Ships will begin arriving in Baltimore on June 12, 2024. The fleet will include United States and international naval vessels that will be docked at various locations around Baltimore, including the Inner Harbor, Fells Point and North Locust Point. (Official list of vessels will be available 30 days prior to event.) Like 2022, event goers will enjoy flyovers from vintage and contemporary military and civilian aircraft, centered at the Inner Harbor. Fleet Week Festivals will take place at the Inner Harbor, Fells Point and Martin State Airport and will include local food and drinks, hands-on family activities, local
food and drink, and live music in addition to vendors from maritime, military, cultural and historical organizations.
"Northrop Grumman is committed to Maryland, to Baltimore and to supporting the U.S. Navy, which is why we are honored to continue our sponsorship of Maryland Fleet Week & Flyover Baltimore," said Mark Caylor, corporate vice president and president of Northrop Grumman's Mission Systems sector, a leading global provider of advanced solutions for defense and intelligence customers. "We appreciate the opportunity to recognize our nation's servicemembers, inspire the next generation, and bring the local community together."
For more information on Maryland Fleet Week & Flyover Baltimore presented by Northrop Grumman, log onto www.mdfleetweek.com, connect on social media channels through @mdfleetweek on Facebook, Twitter or Instagram.
For information on sponsorship opportunities for Maryland Fleet Week & Flyover Baltimore presented by Northrop Grumman, please email Tracy Baskerville, Development Officer, Living Classrooms Foundation at [email protected].
###
ABOUT LIVING CLASSROOMS FOUNDATION HISTORIC SHIPS IN BALTIMORE
Proudly stewarding and operating a distinguished fleet of seven Historic Ships located around Baltimore's Inner Harbor, Living Classrooms Historic Ships include two historic Naval vessels: the US Sloop-of-War CONSTELLATION and the US submarine TORSK. The USS CONSTELLATION is the last all-sail warship built by the US Navy and has a historic provenance dating back to the famous Baltimore-built 1797 frigate CONSTELLATION. The WWII-era Tench-class "fleet boat" submarine, USS TORSK, sank the last two Japanese enemy combatants of WWII and holds the record for the most dives of any US submarine. The US Coast Guard Cutter WHEC-37 is the last warship still afloat to witness the Japanese attack on Pearl Harbor.  
The additional Living Classrooms Historic Ships include the Lightship 116 Chesapeake, which for decades marked the entrance to the Chesapeake and Delaware Bays, and the Seven Foot Knoll Lighthouse, built in 1856 to mark the entrance to the Patapsco River and Baltimore Harbor before being moved to Pier 5 in 1989, the iconic Skipjack Sigsbee, originally constructed in 1901, the 75-year-old Chesapeake Bay Buy Boat Mildred Belle, and the world's only Pungy Schooner – Lady Maryland. Collectively, these Historic Ships reflect our dedication to preserving and sharing Baltimore's rich maritime heritage and educational programs with visitors locally and across the country. For more information, please visit Living Classrooms Historic Ships. 
ABOUT NORTHROP GRUMMAN
Northrop Grumman is a leading global aerospace and defense technology company. Our pioneering solutions equip our customers with capabilities they need to connect and protect the world, and push the boundaries of human exploration across the universe. Driven by a shared purpose to solve our customers' toughest problems, our employees define possible every day.
Learn More About Maryland Fleet Week & Flyover Baltimore