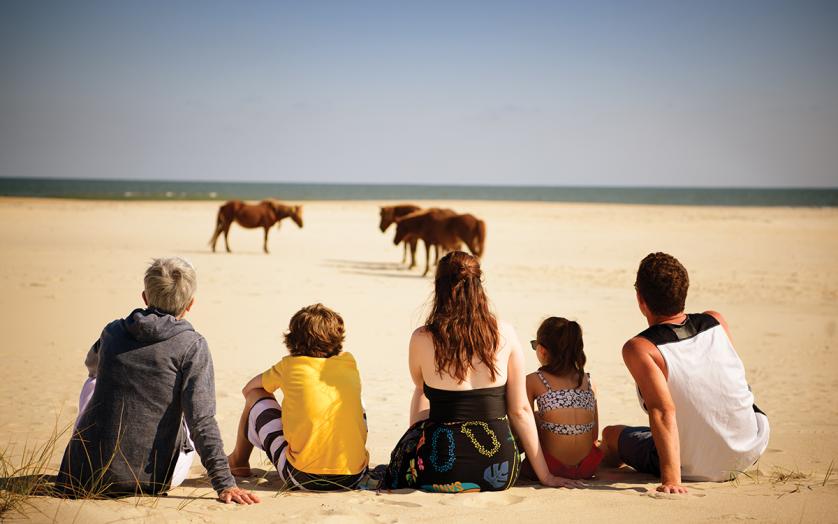 Explore Maryland's Beaches and Waterways
A look at Maryland's miles of waterfront, from well-known resorts to quiet coves.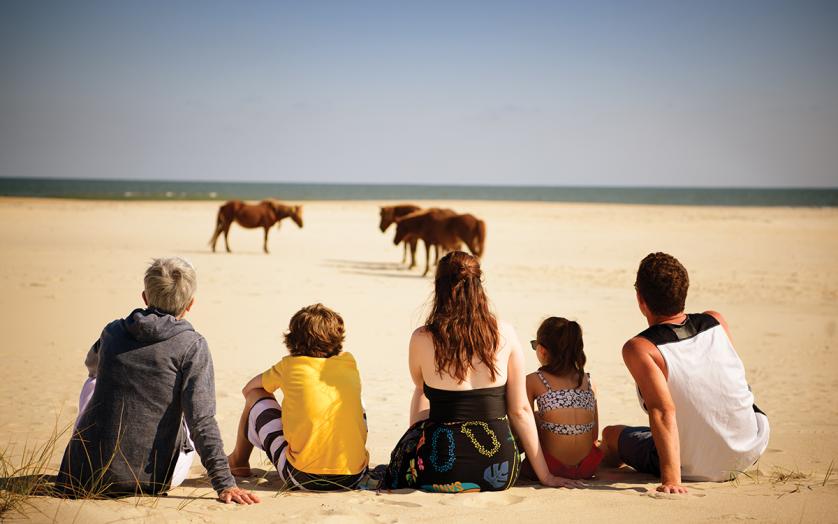 Wondering where to begin your shore-combing among Maryland's 7,719 miles of coastline? Read on for suggestions to get started.
Cool Off at the Swimming Hole: Maryland Beaches and Lakes
At Sandy Point State Park in Annapolis, you can fish, crab, hike and rent a boat on the northwestern shore of the Bay. Stroll the boardwalk and enjoy the low salinity at Betterton Beach. If you prefer lake swimming, try Cascade Lake in Hampstead, which features waterslides, platforms and paddleboats and a "Spray 'N' Playground," or the 42-acre, Appalachian lake at Greenbrier State Park in Boonsboro. Cool off at Gunpowder Falls State Park: Hammerman Area, just minutes from Baltimore, Hammerman has concessions and playgrounds, plus canoe, kayak, stand up paddleboard, wind surfboard and sailboat rentals on the Gunpowder River.
All of these swimming holes have lifeguards on duty from Memorial Day through Labor Day.
Explore Scenic Waters and Small Town Charm
Take in some scenic beaches and waterways—and some cool towns—when you visit Havre de Grace, where the Susquehanna meets the Chesapeake Bay; Chesapeake Beach and North Beach on the Western Shore; Chestertown on the Chester River; North East on (not surprisingly) the North East River; Leonardtown on McIntosh Run; and Pocomoke City on the Pocomoke River. And for a classic beach vacation, go where the locals go— Ocean City! Head to the beach during the day for surfing and sand castle-making, and in the evening check out the boardwalk for the rides, arcades and seaside treats.
Search for Native Wildlife
You won't find a better setting than Blackwater National Wildlife Refuge in Cambridge, with its wildlife drive, hiking and paddling trails, miles of cycling roads and more! Other great wildlife spotting can be found at Assateague State Park and Assateague Island National Seashore, on a barrier island with marshes and wildlife (including the famous horses) and Eastern Neck National Wildlife Refuge in Rock Hall, designated an Important Bird Area by the Audubon Society.
Hiking and Camping by the Water
Explore the waterways in these state parks by foot, then set up camp for the night: Deep Creek Lake State Park in Swanton; Lake Habeeb just east of Cumberland  in Rocky Gap State Park; Cunningham Falls State Park in Thurmont; Rocks State Park in Jarrettsville; and Tuckahoe State Park in Queen Anne.