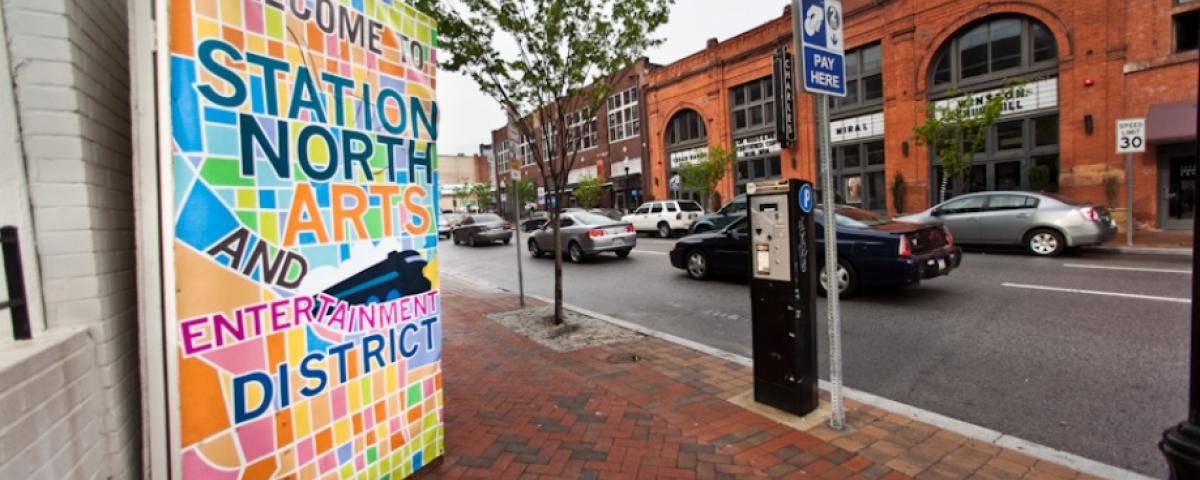 5
A&E Districts
Maryland's vibrant Arts & Entertainment Districts provide endless opportunities for dining, shopping, creating and exploring. From west to east, there are many A&E Districts to explore - each one has a unique character, and all are filled with things to do.
View Entire List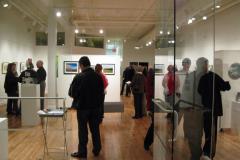 Image Credit: Visit Frederick
2

Capital Region

Just outside Washington, D.C., the A&E Districts of the Capital Region are home to their own unique experiences. If you're a budding musician, you won't want to miss shopping in Wheaton at Chuck Levin's Washington Music Center, the largest independent music store in the nation. Silver Spring boasts an impressive state-of-the-art moving image exhibition at the AFI Silver Theatre and Cultural Center. and the sprawling Gateway A&E District is chock full of murals. Stroll or stop by galleries during Bethesda's buzzing Art Walk in the evenings of the second Friday of each month. Further afield, Frederick - in addition to great shopping in historic downtown - is home to fascinating public art projects. For example, for "Pink Ribbon Path," eighteen artists' sculptures were displayed downtown and proceeds in part went to the FMH Hurwitz Breast Cancer Fund. 
Learn more about the A&E Districts of the Capital Region.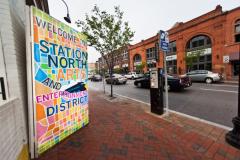 Image Credit: Station North Arts & Entertainment, Inc.
3

Central Maryland

The Central Maryland A&E Districts have something for everyone: arts and crafts, theater, improv and dance. Shop from 100 artists' and crafters' booths at Annapolis's First Sunday Arts Festival, or celebrate theater, dance and puppetry at its annual Fringe Festival. Havre de Grace is hopping during Mardi Gras, Halloween, Graw Days and the holiday parade. In Bel Air, catch one of the many free concerts or annual festivals, or visit Harford Artists Gallery which features a wide selection of original artwork by local artists. Learn how to make your own art by taking a pottery class in Elkton's Art Space On Main. In Baltimore, take an improv workshop or cultural dance class at the Highlandtown's Creative Alliance, browse galleries like Maryland Art Place in the Bromo Tower District, or check out the installations and performance artists at Station North's Ynot Lot.
More info about Central Maryland A&E Districts.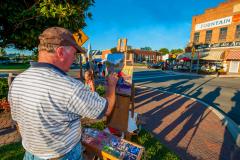 Image Credit: St. Mary's County
4

Southern Maryland

The Leonardtown A&E District combines traditional Southern Maryland charm with off kilter quirk and fine arts flair.  At the Leonardtown Arts Center, visitors can see artists at work or take a class of their own. Fiber arts enthusiasts will love Crazy for Ewe, a yarn store that offers classes in knitting and crocheting.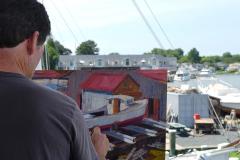 Image Credit: CBMM
5

Eastern Shore

Each of the A&E Districts on Maryland's Eastern Shore showcases a unique facet of the region and contributes to making it one Maryland's most popular regions for tourists. New Year's Eve in Berlin—the "Coolest Small Town in America" according to Budget Travel—is the place to be with its countdown to a midnight ball drop and New Year's fireworks. Snow Hill, called "Arts on the River" because of its picturesque Pocomoke River view, boasts art galleries and shopping. Visit Downtown Salisbury on Third Fridays for entertainment and events centered around a monthly theme. Cambridge is home to some of the most interesting gallery spaces around, as well as art organizations such as Wednesday Morning Artists. Historic Stevensville is chock full of art, and its Kent Island Federation of Arts, a community fine arts center, fits right in with its art programs for children and adults. You can even learn how to make your own art by taking a pottery class at  Elkton's Art Space On Main. 
More info about Maryland's Eastern Shore A&E Districts