12
Cambridge
Water moves us .....
Founded in 1684 on the beautiful banks of the Choptank River, Cambridge is one of the oldest colonial cities in the nation. Friendly, boatable and walkable, this iconic Chesapeake community marries maritime heritage and Eastern Shore traditions with all of the luxury of a world class travel destination.
View Entire List
Image Credit: Library of Congress
1

Follow the Footsteps of Harriet Tubman

Experience the landscapes that formed and forged Harriet Tubman, an American hero whose life was even greater than her legend. From the Bucktown Store where Tubman, still just a child, made her first public act of defiance, to the awe inspiring new Harriet Tubman Underground Railroad Visitor Center, follow the Harriet Tubman Underground Railroad Scenic Byway and witness her life and legacy as a bold conductor on the Underground Railroad, a spy who worked behind enemy lines during the Civil War, and as a ground breaking suffragette.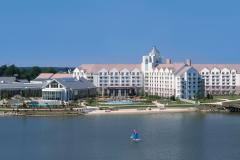 2

Do it All at the Hyatt Regency Chesapeake Bay

Let the day slip away with a River Stone Massage at the ultra-luxurious Sago Spa & Salon. Explore the Regency's more than 400 waterfront acres including the full service marina, a protected heron rookery, and beautiful bike trails. And of course, hit the links at the River Marsh Golf Club, one of Conde Nast Traveler's Top 10 Northen US Golf Resorts.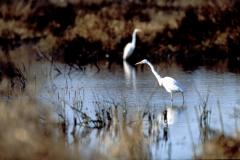 3

Explore The Blackwater, "Everglades of the North"

The massive Blackwater National Wildlife Refuge is a place of unparalleled beauty. Centerpiece of the Great Atlantic Flyway and home to more than 250 species of birds, the blue skies are thick with bald eagles beyond counting. Paddle meandering water trails through pristine wetlands. Hike and bike endless trails through unspoiled woods, expansive croplands, and idyllic Chesapeake tidal marshes. Covering more than 40 square miles, you could spend a lifetime exploring the Blackwater, and barely scratch its unforgettable surface.
Image Credit: Ironman.com
4

Test Your Mettle in Two IRONMAN Events

The 70.3-mile IRONMAN Eagleman will be held held  June 9, 2019, and the 140.6-mile IRONMAN Maryland, winner of the 2017 IRONMAN Athletes' Choice Award for "Best Overall Satisfaction" is set for September 29, 2019.