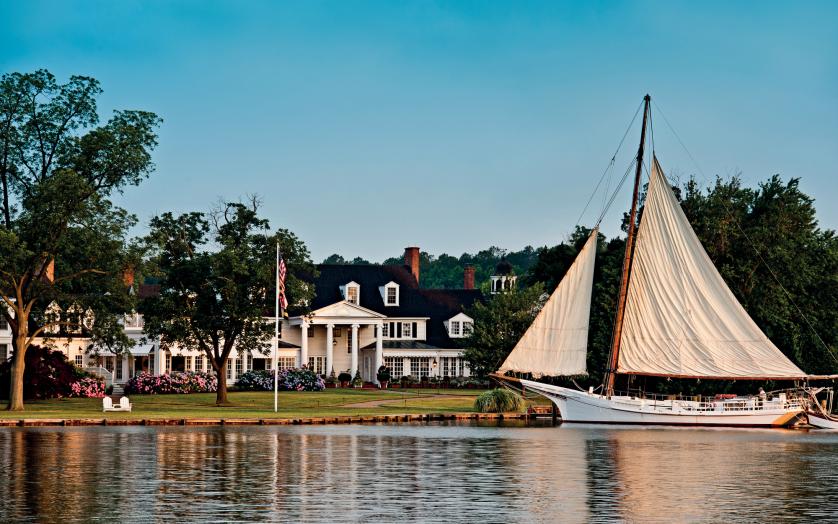 Belmond
Unique Spa Experiences
Turn a spa day into a memorable day out with friends.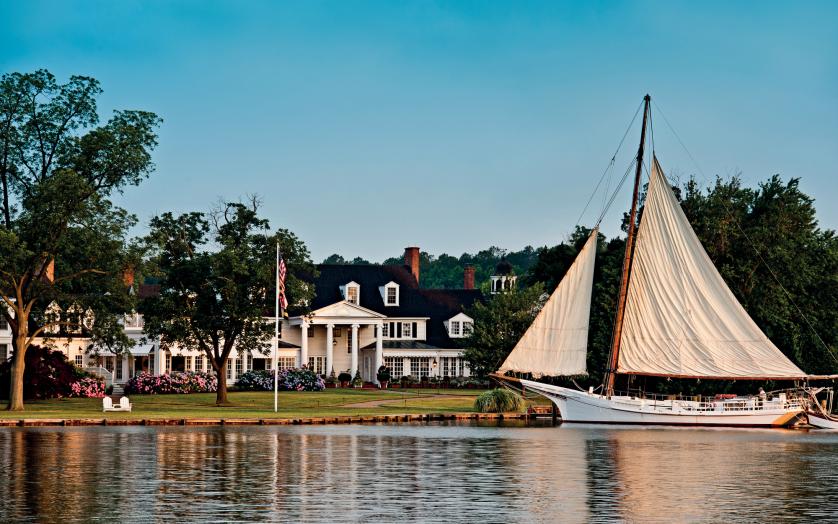 Belmond
There are so many spa options all over Maryland. Perhaps a "diamond facial" at National Harbor or a  trip to the Himalayan salt cave in Bethesda is more your cup of tea. Experiences await you throughout Maryland.  Here are just a few ideas...
1
The Spa at the Inn at Perry Cabin - St. Michaels
Belmond
When guests stay at the Inn at Perry Cabin - relaxation is the order of the day: lounging in the fabulous Spa which offers a range of luxurious treatments that harness the rejuvenating powers of local herbs and flowers, floating in the infinity pool and savoring Chesapeake Bay cuisine in the Purser's Pub. Strolling into St. Michaels is an absolute must!
2
Turf Valley Girl's Day (or Night) Out - Ellicott City
Turf Valley Resort
Friends, sisters, mother/daughter duos can enjoy being spoiled together. Indulge in a 60-minute Swedish massage side by side, followed by a 60-minute Radiant Wrap. Relax in the Serenity Room to enjoy a Spa Cuisine Lunch and good conversation in a country club setting. Check out the extended packages that include overnight stays.
3
The Spa at The Ivy - Baltimore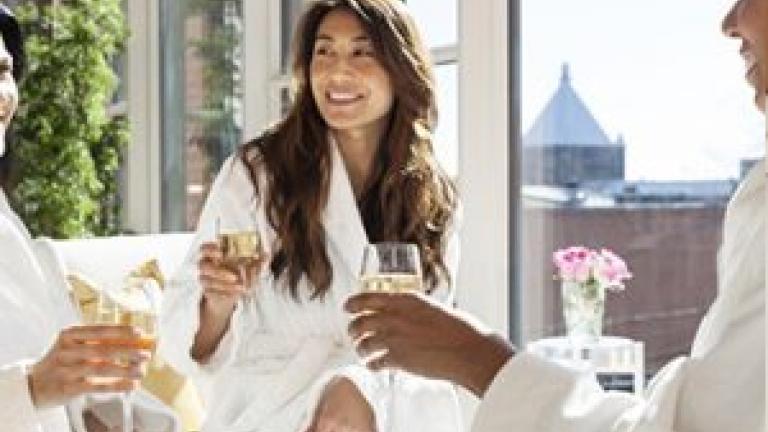 The Ivy
The Spa at The Ivy is a small and perfect sanctuary, a jewel box of comfort, warmth and well-being. Natural health and vitality are the guiding principles at the Spa. Our treatments and massage expertise will indulge you in an experience that is restful and euphoric.
4
The Spa at Rocky Gap Casino Resort & The Mountain Experience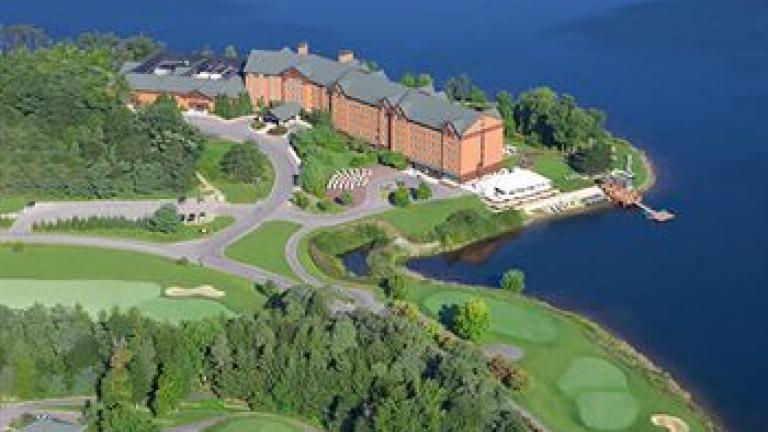 Relax with friends after hiking the hills, golfing or spending time at the Casino's gaming tables.  This luxurious spa caters to men and women, couples and groups.  Enjoy a memorable day with friends. Choose an aromatic stone massage.  Or try the popular biodynamic or fountain of youth facial, among many others and compare notes. Mani-pedi and full hair salon services and special Spa Day packages are available.  
5
Relache Spa at Gaylord National Resort & Convention Center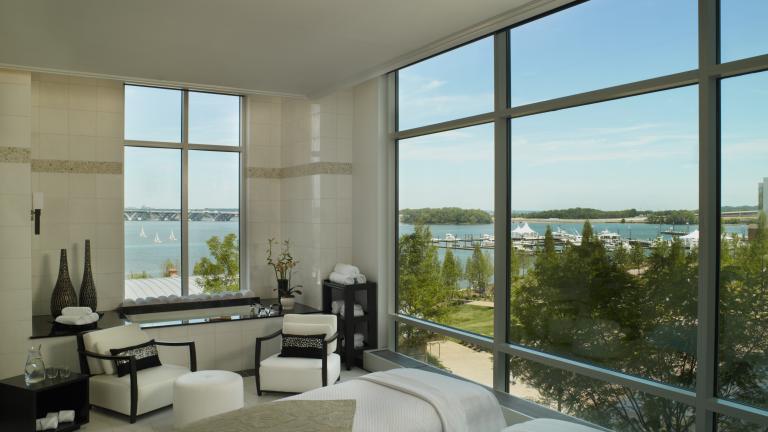 Diamond or gold facial treatments, body polishes, and the celebrity favorite: the hydra-facial are all here at this high end spa.  There is also a special menu of treatments just for gentlemen.  National Harbor is a great place to spend time with friends shopping, dining, riding the carousel before or after trying out this upscale spa.
6
The Tea Garden Spa at Historic Elk Forge Inn - Elkton
Historic Elk Forge Inn
The Tea Garden is a unique Health Spa located at the Historic Elk Forge Inn, a gracious bed and breakfast overlooking Big Elk Creek.  Guests have access to nature trails, gardens, and the famed "hammock" during their stay. The spa's philosophy is that while discernible improvements to skin and posture is an immediate benefit; massage and body treatments can reduce anxiety, decrease heart rate, release muscle tension, increase flexibility, bolster the immune system and more.  Sign up and take your besties along. 
7
Ridgely Retreat - From Breathwork to Lasers - Annapolis
Ridgely Retreat
Retreat with yoga, acupuncture, facials, massage, tai chi and NIA technique.  The retreat offers intuitive and life coaching, medical medium, certified therapeutic hypnotherapist as well as Chakra Rhythm and Breathwork workshops. Fraxel Laser Treatment, detox body wraps, facials and natural manicures are on the menu.  Ridgely Retreat provides a full menu of delights for friends to enjoy. 

More info...
8
The Spa at Harbour Inn - Friends Spa Packages - St. Michaels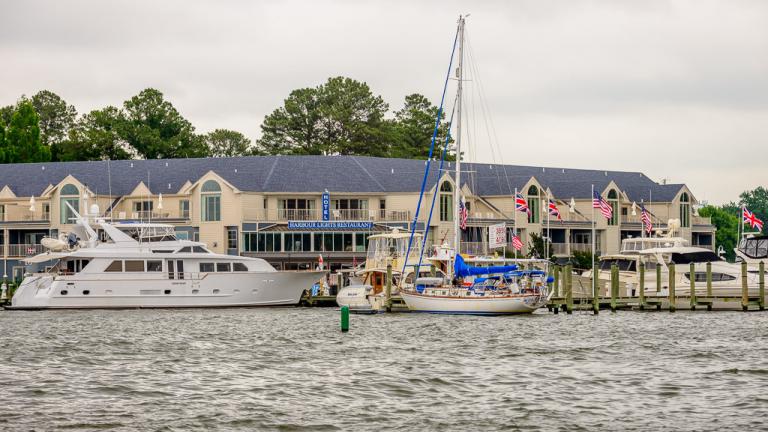 Harbour Inn's most popular package is perfect for a friends trip!  The Friends Spa Package offers the essentials for fun and rejuvenation in gorgeous and charming St. Michaels.  Try the deep-tissue massage, Thai herbal poultice, sticks and stones, bamboo, mother-to-be, mystic inka ritual, reiki, reflexology, ear candling. Decleor's custom facial and men's energizing facial are among the many options they offer.
9
The Even Keel - For Soothing and Destressing in Annapolis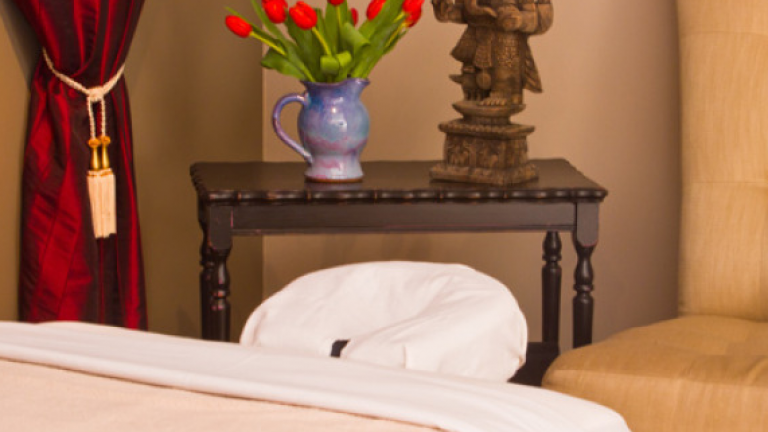 Even Keel Spa
At Even Keel, the name says it all. Their mission is to listen intently, treat holistically and guarantee that clients are cared for with compassion and joy. At Even Keel, improving quality of life through therapeutic treatments, soothing skin care and destressing can translate into healing and rejuvenation for spirit and body. Also in Annapolis, the town's historic charm is close-by.  

More info...
10
Bethesda Salt Cave - Share A Himalayan Experience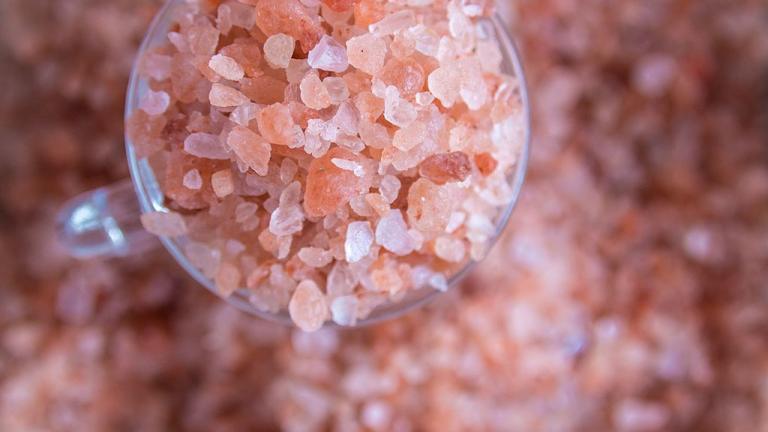 The Photographer-Creative Commons
Bethesda Salt Cave in downtown Bethesda feels a world away. The spa features the natural salt-enriched micro climate of a Himalayan salt cave. The unique therapeutic salt cave contains salt rock crystals ranging from two ounces to 250 pounds. The salt rock came directly from the deepest recesses of mines located in the foothills of the Himalayan Mountains. In addition to "cave sessions," massage therapies, reflexology, reiki, acupuncture and Feldenkrais are offered.  What an extraordinary experience for good friends to share. 

More info...