Places to Go Hiking in Maryland
Hiking Adventures in Maryland
Maryland offers miles of trails to explore, from flat, short footpaths to some of the most challenging routes on the East Coast. Lace up your boots and try one of these popular trails.
1
Rocks State Park, Jarrettsville
Mitch Lebovic
Rocks State Park features 855 acres of rocky forest land nestled in rural northern Harford and was one of the first state parks in Maryland created for the expressed purpose of protecting a unique natural feature.  Maryland purchased the park to preserve the King and Queen Seat, a spectacular 190-foot high rock outcrop overlooking Deer Creek.
2
Cunningham Falls Nature Trail, Thurmont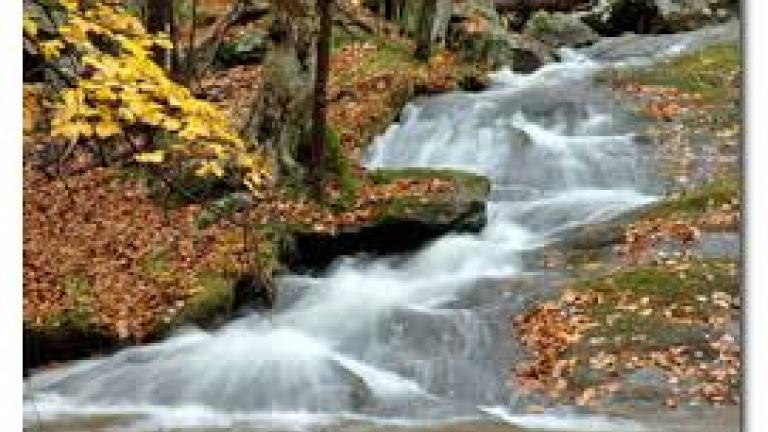 The payoff for this 2.8-mile loop in Catoctin Mountain Park near Thurmont is a view of the 78-foot-high cascading falls. Other park trails lead to the popular destinations of Wolf Rock and Chimney Rock.
3
C&O Canal's Billy Goat Trail (A), Potomac
It may be short, but this steep trail requires a rugged ascent that is not for the faint of heart. The C&O Canal's Billy Goat Trail (A) in Potomac is a popular 1.7-mile trail that offers beautiful views of the Potomac River and its falls.
4
Fort Foote Civil War Ruins Trail, Fort Washington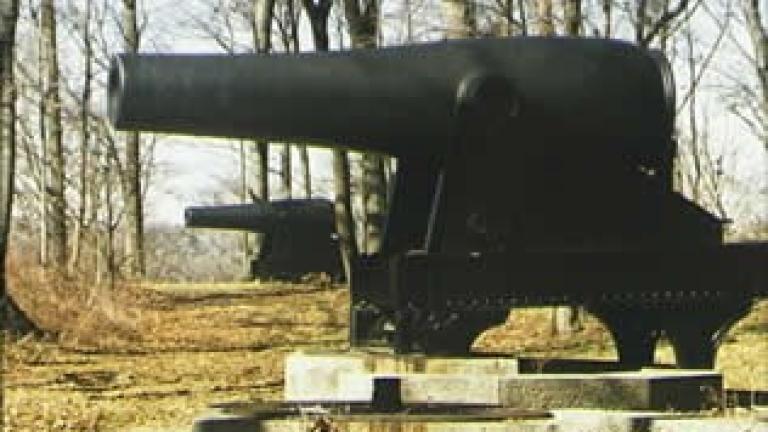 The easy 1.7-mile Fort Foote Civil War Ruins Trail in Fort Washington passes through a Civil War fort with real civil war bunkers.
5
Accokeek Farms at Piscataway Park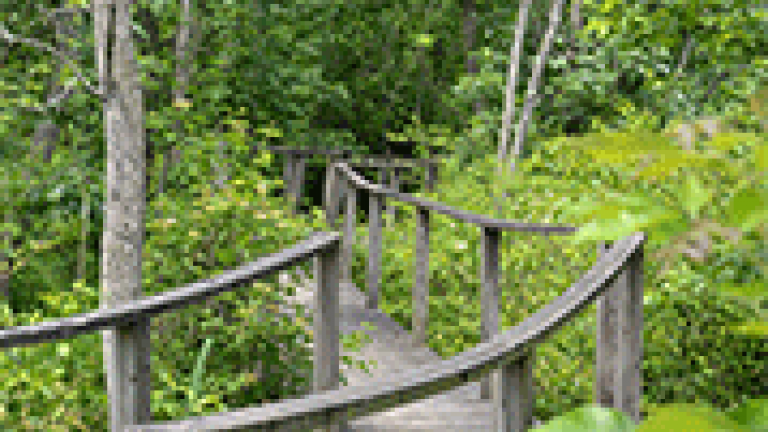 Courtesy of Piscataway Park
Hike a variety of nature trails in this park, home to bald eagles, beavers, deer, foxes, ospreys and other wildlife.
6
Torrey C. Brown Trail, Baltimore County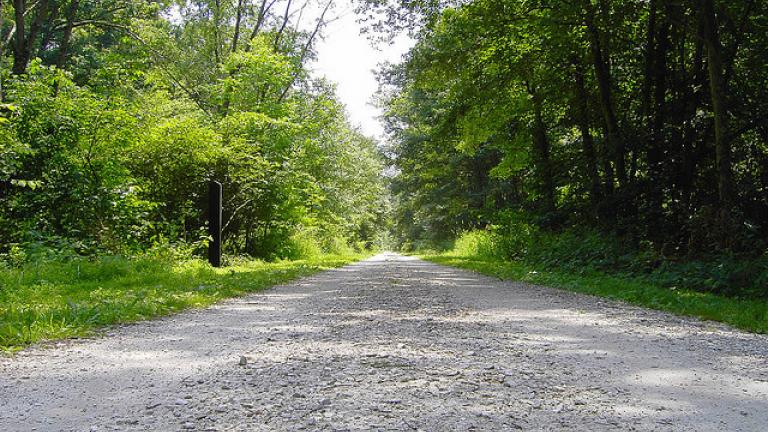 Popular with walkers, joggers and cyclists, the wide, flat Torrey C. Brown Trail extends 20 miles from Hunt Valley to the state line.
7
Greenbury Point, Annapolis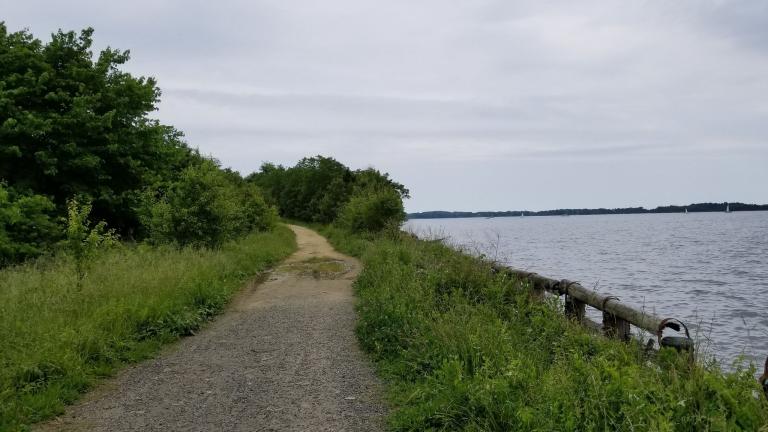 Options here include a 3.3-mile hike on the Nature Center and Tower Trails or a shorter two-mile Tower Trail hike near the Naval Academy Golf Course in Annapolis.
8
Swallow Falls State Park, Oakland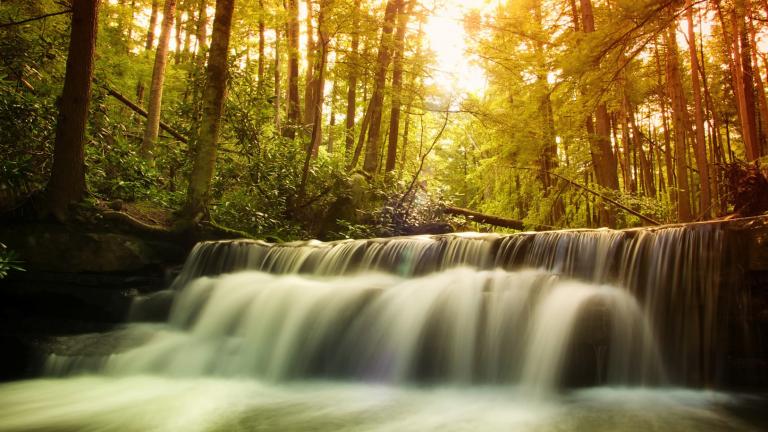 ​Natural Artistry
Two water falls make this fairly short length trail (just a little over a mile) surely worth the time in Western Maryland
9
Calvert Cliffs State Park, Lusby
A nearly 2-mile hike leads you to breathtaking views of the Chesapeake Bay and a beach full of fossils.  
10
Maryland Heights Trail, Knoxville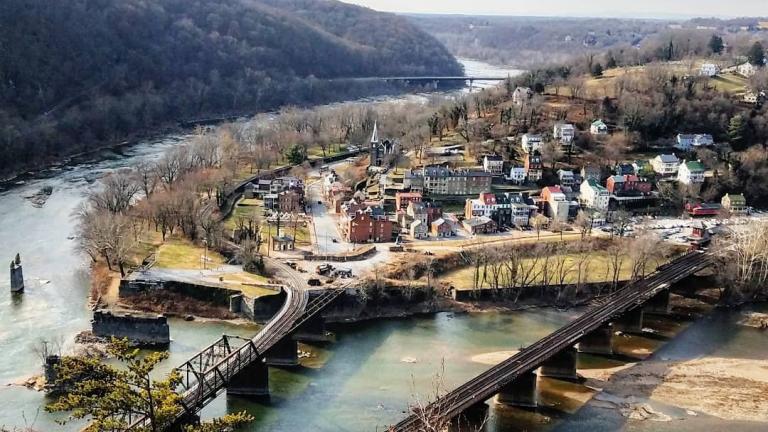 juice_jrm - Instagram
Fascinating history combined with sublime views make the Maryland Heights Trail one of the best in Maryland.