There's no place like Maryland for the holidays!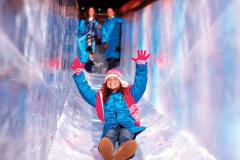 Photo By: Christmas on the Potomac
1

Christmas on the Potomac featuring ICE! - National Harbor

Enter a magical Christmas wonderland with with lavish Christmas decorations, twinkling holiday lights, indoor snowfall and ICE! Carved from over two million pounds of colorful ice.
Experience Build-A-Bear Workshop® and Scavenger Hunt, Ice Skating, a new live entertainment show – JOY A Holiday Spectacular – featuring the Gaylord National Singers.
---
More about Gaylord National Resort & Convention Center
---
Type:
Conference Centers
---
Location:
201 Waterfront St
National Harbor, MD 20745
301-965-4000
---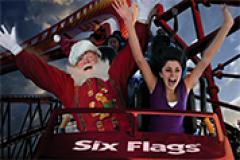 Photo By: Six-Flags America
2

Six Flags America - Holiday in the Park

This dazzling, winter spectacular will make your holiday shine with more than a million glittering lights, holiday entertainment, delicious seasonal treats, visits with Santa and theme park rides. Combine holiday traditions with a thrilling family experience that is uniquely Six Flags.
---
More about Six Flags America
---
Type:
Attraction
---
Location:
13710 Central Ave
Upper Marlboro, MD 20774
301-249-1500
---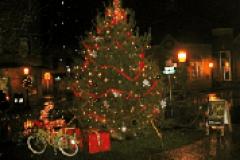 Photo By: Town of Berlin
3

Victorian Christmas in Berlin

In Berlin you will find month-long celebration of the quintessential Victorian Christmas. The festive season kick-off with a  Black Friday holiday arts night, traditional Christmas tree lighting, caroling, carriage rides. You won't want to miss the New Year's Eve ball drop!
More info....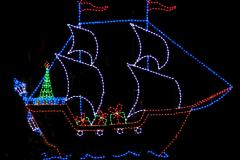 Photo By: Chesapeake City
4

Chesapeake City's Winterfest

Don't miss the Annual Display of Lights, and holiday events happening at Chesapeake City along both sides of the canal. Weekend activities include carolers, carriage rides, Santa's workshop and ice skating at the outdoor rink.
More info...
Photo By: VisitAnnapolis.org
5

State House Holiday Display

Decorated trees and wreaths, provided by Garden Clubs from every jurisdiction in Maryland, as well as a six-foot Menorah, line the historic State House Rotunda. A spectacular display, enjoyed by all ages. Photo ID required for entrance.
---
More about Maryland State House
---
Type:
Attraction
---
Location:
100 State Cir
Annapolis, MD 21401

---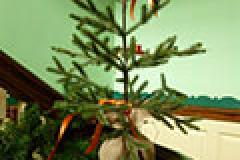 Photo By: M-NCPPC
6

Holiday Tours at Historic Montpelier

The beautiful Montpelier Mansion shines with festive decor and traditional greens.  The tour takes you into the post at this historic property.  While there, visit the Artists' Boutique (through December 29) and stop by the Gift Shop too. 
---
More about Montpelier Mansion/Historic Site
---
Type:
History & Heritage
---
Location:
9650 Muirkirk Rd
Laurel, MD 20708
301-377-7817
---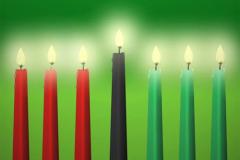 7

Kwanzaa Celebration at Benjamin Banneker Park & Museum

Join the celebration of the principles of Kwanzaa with Master Griots who will weave stories about the principle of Nia, setting goals to benefit the community. FREE. Ages 4+, advanced registration required.
---
More about Benjamin Banneker Historical Park & Museum
---
Type:
Attraction
---
Location:
300 Oella Ave
Baltimore, MD 21228
410-887-1081
---
Photo By: Jane Yoon
8

Kwanzaa Celebration - Baltimore

Celebrate this annual African American holiday,  at the Reginald F. Lewis Museum of Maryland African American History and Culture, with African dance, storytelling, drumming performances, workshops, traditional crafts and an African Marketplace.
---
More about Reginald F. Lewis Museum of Maryland African American History and Culture
---
Type:
Visual Arts
---
Location:
830 E Pratt St
Baltimore, MD 21202
443-263-1800
---