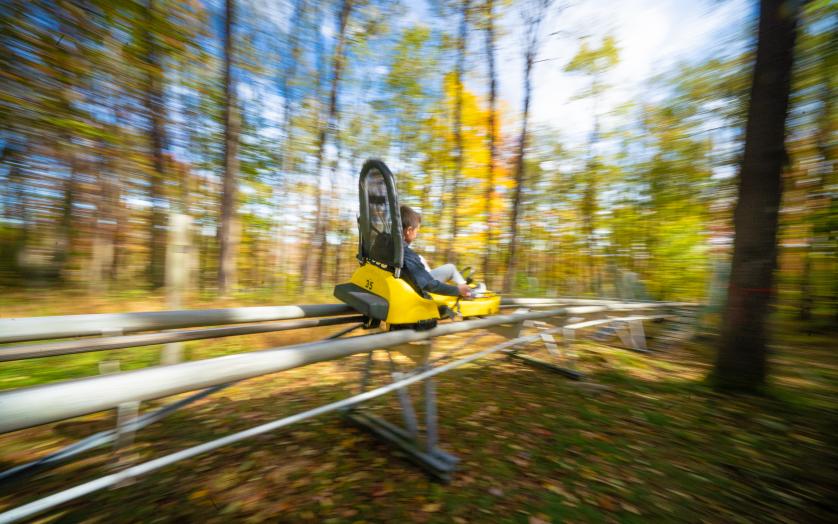 Four Seasons of Fun in Deep Creek, Maryland
Our year-round roundup of must sees and gotta dos in Deep Creek.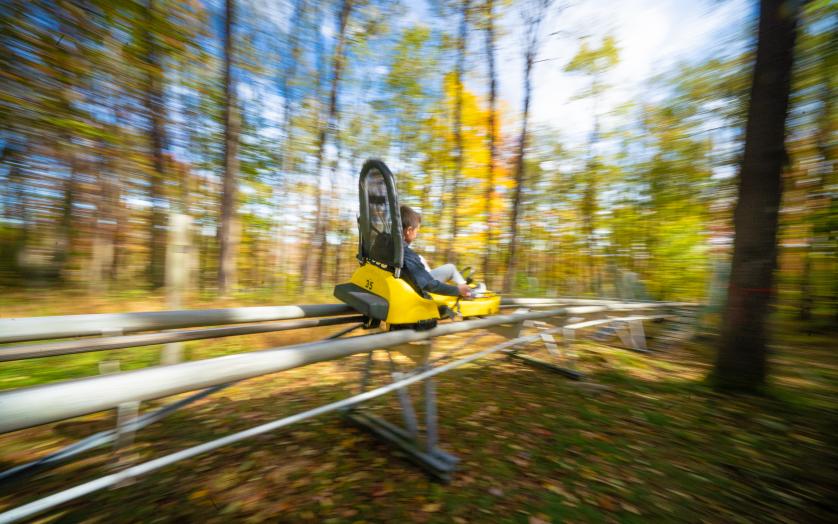 The town of Deep Creek is tucked into the mountains of Western Maryland. And with everything from lakefront summer fun to snowy winter adventures, Deep Creek offers a spectacular getaway any time of year.
Spring
There are plenty of things to do in Deep Creek during the spring. Trophy trout and bass await with Maryland Mountains Fly Fishing, a fantastic resource to help you cast your troubles away. Bring the whole family for an unforgettable afternoon learning to fly fish, all equipment provided, in the pristine rivers of the Appalachian Mountains. Away from the lake, fish for local treasures at the year-round Mountain Fresh Farmers Market or Simon Pearce Glassblowing.
At Circle R Ranch, experience the countryside in full bloom while horseback riding in Maryland. Winding trails through old apple orchards, over gentle hills and along bubbling streams are the perfect compliment to spring weather on this picturesque family farm. Looking for a different kind of greenery? Tee off at golf courses near Deep Creek, including the Lodestone Golf Course, Thousand Acres Lakeside Golf Club or Oakland Golf Course.
Summer
As the waters warm up in northwestern Maryland, sailors, rafters and patio boat picnickers can barely contain their excitement. Boating on Deep Creek Lake is a treasured pastime, but feel free to mix it up by jet ski, speedboat, kayak or canoe. For thrill seekers, the rapids of the Youghiogheny River offer legendary whitewater rafting opportunities.
For more laid back summer fun, be sure to stop by Deep Creek Lavender Farm. Pick your own lavender, learn how to grow and use the scent-sational herb for First Aid and cooking, shop for homemade gifts in the farm store or just soak in all the calming purple hues. 
Summer events in Deep Creek wouldn't be complete without spectacular mountain and lake views. The July 4th Fire on the Mountain Fireworks Display lights up the sky above Marsh Mountain, with prime viewing locations at Wisp Resort, downtown McHenry and Deep Creek Lake. Another waterfront event, the annual Deep Creek Lake Poker Cruise embarks on a tour of restaurants along the lake as you collect cards and play your hand for a good cause.
Fall
Leaf peepers and festival lovers alike flock to Deep Creek for fall foliage and one-of-a-kind celebrations. The autumn driving tours through the Garrett County Heritage Area are unparalleled, with stops including Casselman River Bridge, Swallow Falls State Park and Herrington Manor State Park, all awash in stunning warm colors along the water.
Deep Creek is certainly no stranger to fall fests. September's Deep Creek Lake Art & Wine Festival is exactly as wonderful as it sounds, featuring handcrafted works by regional artisans, more than 200 wines, small batch beers, live entertainment and a silent auction. But that's only the beginning; October brings the Autumn Glory Festival, acclaimed worldwide for its dazzling five-day celebration of parades, band competitions, craft shows, Oktoberfest, Turkey Trail and more.
Winter
Deep Creek is magical any time of year, but there's something special about the snow-kissed forests of this lakefront wonderland in winter. Cozy up with your hot cocoa for a sleigh ride, dash through the snow on a snowmobile or hit the slopes at Wisp Resort in for skiing, snowboarding and snow tubing in Western Maryland. However you choose to embrace the cold (fireside in a cabin counts too), Deep Creek is here for you.
Holiday events abound from Santa sightings to snowshoeing tours. Christmas in the Village at Spruce Forest presents candle luminaries and perfect gifts, while A Great Small Town Christmas in Oakland includes a tree lighting, festive music and all-around cheer while you shop for handcrafted goods and enjoy dining specials. For a true holiday adventure, the Annual Boxing Day Cookie Tromp includes a grand tour of Swallow Falls State Park, complete with chocolate chip cookies and cocoa.
For even more activities in Western Maryland, explore our area list of top things to see and do.
Seasonal things to do in Deep Creek