The Hidden Chesapeake: Slavery and Freedom through Harriet Tubman's Eyes
Through Harriet Tubman's eyes we can see the Chesapeake as a canvas to interpret and celebrate the contributions and actions of Black lives which shaped history. Harriet Tubman's hidden Chesapeake is revealed through landscapes that carry the stories, memories, and legacies of African Americans who employed multiple strategies to resist, survive, and pursue freedom. Under the mantel of slavery emerges a world teeming with hope and opportunity, where people like her traversed and utilized Chesapeake terrains.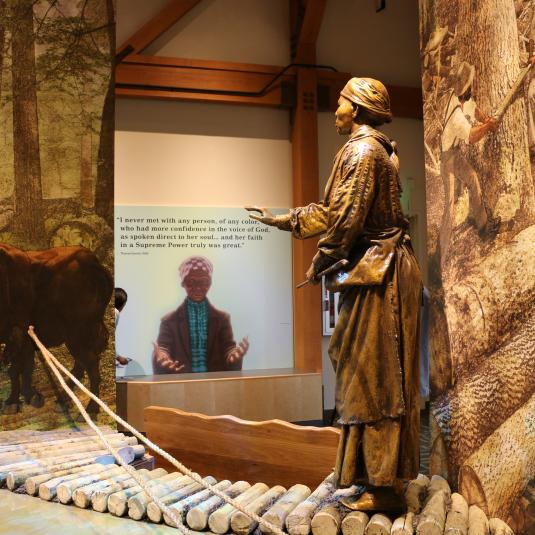 On the Chesapeake's shores at Dorchester and Caroline County's farms, forests and docks, Harriet Tubman learned how to survive off the land and water. As an enslaved young girl, she checked muskrat traps in the icy winter waters on the Little Blackwater River. As an older teen and young adult, she drove oxen to plow farm fields, chopped wood and loaded wagons headed for port and loaded ships at the dock. Tubman became toughened by physically working the land. This Chesapeake training ground was essential for her later success leading journeys through wilderness as a freedom seeker and guide on the Underground Railroad.  
As she became savvy to the ways of the land and water, her interactions with others taught Tubman to read people - when and who to trust, who to ask for help or directions, when to wait or proceed, and when to hide. She became the ultimate survivor and adventurer. 
Tubman and other African Americans were early naturalists who read the land and its cycles, navigated by the stars, detected the changing tides, predicted the weather, and sensed approaching danger by watching the reactions of wildlife. Laboring in its fields and marshes, she was intimately familiar with the Chesapeake's thickets, wetlands and coves - with places to hide, food to gather, and pathways to secretly meet up with loved ones. Her daily life was intertwined with the Chesapeake's land and waterscapes. 
The bounty of the Chesapeake Bay and its streams and rivers fed generations of people -  enslaved and free, white and Black - who fished, crabbed, tonged for oysters, trapped muskrats and hunted waterfowl. Its shoreline forests produced acorns, berries and botanicals that Harriet Tubman valued for food and medicine.
Water served as the highway of her time. This highway delivered both pain and progress, slavery and freedom. It was a conduit to freedom and a barrier to escape.
The Chesapeake transported Tubman's grandmother Modesty, and thousands of others, into port to be sold at slave auction in towns such as Oxford and Cambridge. Tubman believed her grandmother was Asante, an agricultural society from the West Coast of Africa that was embedded in a highly spiritual culture that believed in the sacredness of land and water and a heritage of female ancestors. Those beliefs may have been passed down to Tubman, helping her to survive and endure her life in bondage.
Captured Africans were brought across the Atlantic to other ports on the Chesapeake, including Fells Point in Baltimore, Annapolis, historic Londontowne on the South River, and Sotterley Plantation on the Patuxent River. In Virginia, captured Africans were carried to Old Point Comfort, now Fort Monroe in Hampton, as well as Jamestown, Newport News, Norfolk, Portsmouth, and Suffolk. When the trans-Atlantic slave trade was outlawed, those same waterways on the Bay carried the enslaved to the Deep South where slave traders waited for a fresh supply of labor - and a chance to earn profit - by selling people to plantation owners who were hungry for cheap labor.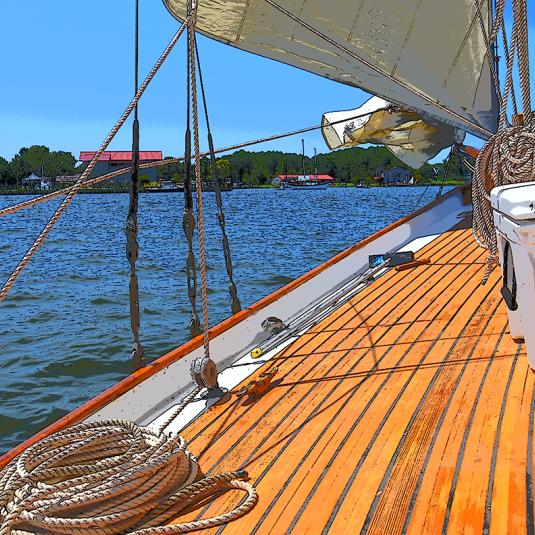 The Bay delivered goods to merchants who traded and sold them. Economic survival and growth required a constant stream of supplies delivered on wooden ships and boats of all types and sizes. Free and enslaved Blacks worked together dockside loading timber and produce onto ships bound for other bay towns, or to New England where shipbuilders awaited their cargo. Harriet Tubman worked the docks alongside these African Americans and helped her father who cut massive loblolly pine and white oak trees. Doing all the work of a man, she chopped wood destined for shipbuilding yards in New England. At the port of Madison, she learned from Black mariners, stevedores and dockworkers, ship caulkers and carpenters about freedom in faraway ports.
Black watermen or "Black Jacks" provided a communication substitute for the newspapers and written words of the white community. A confidential and secret exchange of information transpired between local dock workers and those in distant ports. Messages were carried by Black Jacks from one port to another, serving as a crucial connection in the Underground Railroad network that provided Tubman and many others with an effective and secure means of operating beyond the gaze of white enslavers. The Chesapeake was part of a hidden world - a secret network of communication. Through this secret grapevine, she and others kept their family, community and social ties intact from afar.
Ships sailing the Bay provided a pathway to freedom and inspiration for liberation. Tubman's contemporary, Frederick Douglass, watched the billowy sails of vessels heading from the Miles River to ports in faraway lands, and visualized using them to gain freedom. 
"You are loosed from your moorings, and are free; I am fast in my chains, and am a slave! You move merrily before the gentle gale, and I sadly before the bloody whip! You are freedom's swift-winged angels, that fly round the world; I am confined in bands of iron! O that I were free! O, that I were on one of your gallant decks, and under your protecting wing! …"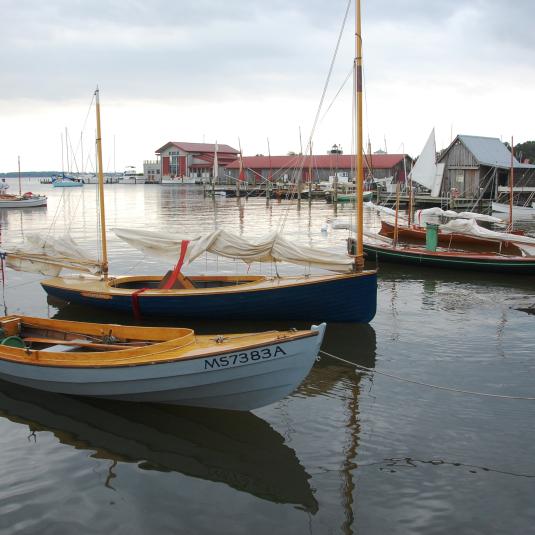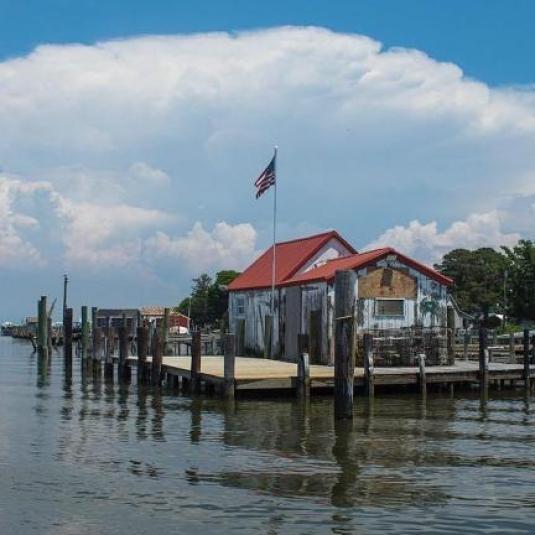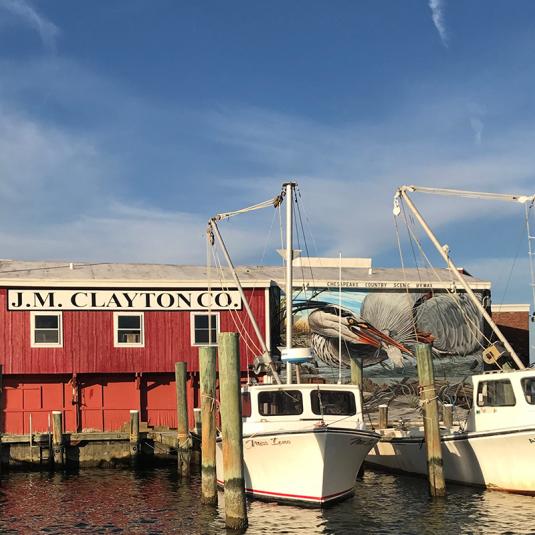 Black jacks and some abolitionist ship captains who were sympathetic to the enslaved would hide or stow away freedom seekers below deck, escorting them to freedom along the Eastern seaboard.  Other runaways stole or used small sailing boats and found their own way to liberation, but the perils of being caught were many. Escapes occurred via ship from Baltimore, Norfolk, Washington, D.C, Cambridge, Madison, Denton, Gilpin Point on the Choptank River, and many other ports around the Bay. Often those journeys traveled through the Chesapeake and Delaware Canal to reach Philadelphia.
Once Tubman fled her enslaver in 1849 and followed the Underground Railroad to freedom in Pennsylvania, she experienced the deep emotional pain of separation and leaving loved ones behind. Tubman vowed to find a way to liberate her family, returning approximately 13 times, thereby emancipating about 70 people. Tubman conducted some of her rescue missions via water, relying on the assistance of Black mariners, shipyard workers and stevedores who hid her and her charges, or secured transportation to free soil. Tubman often operated from Baltimore's waterfront where her friends and relatives lived. 
Although the Chesapeake served as a highway to freedom, simultaneously, its numerous rivers, streams and wetlands presented a serious hindrance to freedom seekers who could not swim. Those who waded through waterways drew unwanted attention with wet clothing or suffered the debilitating extremes of exposure to cold weather. The Chesapeake Bay provided both obstacles and opportunities for self-liberators.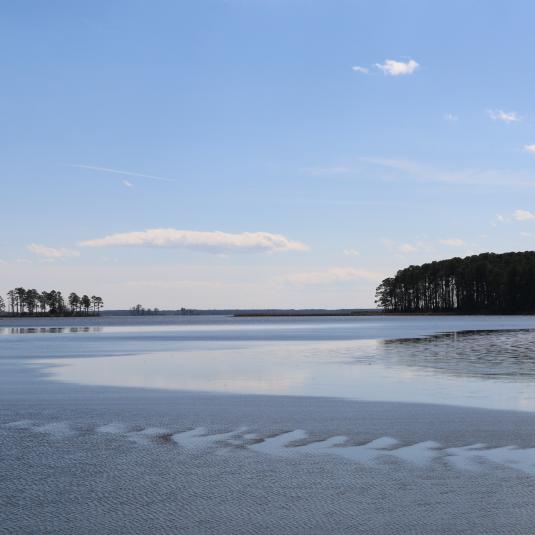 Those who were successful in finding freedom had a deep connection to and understanding of the natural landscape to sustain themselves and navigate along their journey. Enslaved and free Blacks throughout the Chesapeake were early naturalists with enormous wells of knowledge about the flora and fauna of their worlds. The natural environment was used for navigating, concealing oneself, finding food, communicating and evading capture. And yet, burrs, thorny thickets, sharp marsh grasses and extreme weather all took their toll on the feet and limbs of struggling runaways.
Following her rescue missions and Underground Railroad efforts, Harriet Tubman fought for the United States during the Civil War as a spy in South Carolina. Using her literacy about the natural world and the maritime navigational knowledge she learned on the Chesapeake's shores, she led an armed raid up the Combahee River. She guided Union Army Colonel James Montgomery to rebel strongholds along the river and liberated more than 750 enslaved people, carrying them away via ship. 
In 1865, Harriet Tubman moved to Washington, DC where nurses from the United States Sanitary Commission had recruited her to provide medical care for wounded men at a Union hospital at Fortress Monroe in Hampton, Virginia on the Chesapeake. She cared for wounded and dying Black soldiers and advocated for their quality care.
Fort Monroe also sheltered freedom seekers during the war. The enslaved attempted to flee to the protection of Union lines where Union troops were encamped around Washington, D.C. and Virginia. In 1861, Union General Benjamin Butler, then at Fortress Monroe, decided that the enslaved, who were considered property by their Confederate enslavers, could be taken into Union camps under his control under war time resolutions allowing for the confiscation of rebel property. He called them "contrabands of war." Though it did not become an official Union policy until March 1862, Butler's decision led to the freedom of thousands of African Americans.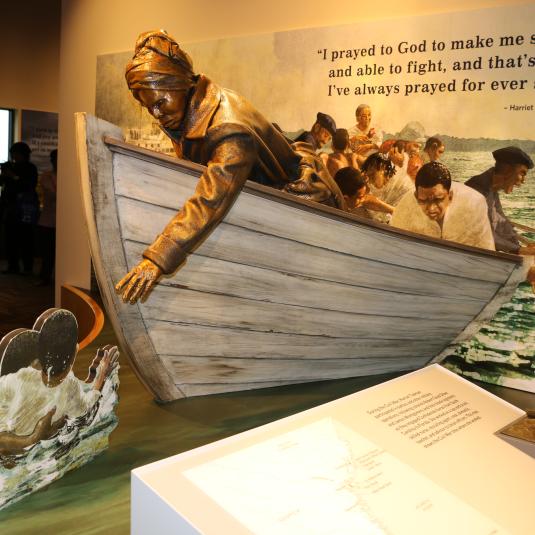 In Southern Maryland, Point Lookout on the Chesapeake Bay served as a "contraband camp" where thousands of runaway African Americans from Virginia crossed the mouth of the Potomac River and took refuge in Maryland, sheltered by Union soldiers. They were kept under the protection of federal authorities at the Union-run Hammond Hospital.
The United States War Department established the Bureau of Colored Troops in May, 1863 to recruit African-American soldiers to fight for the Union Army.  Regiments, including infantry, cavalry, engineers, light artillery, and heavy artillery units were formed from all states of the Union. More than 200,000 African American men enlisted. Nearly 9,000 free and enslaved men joined the Maryland-based United States Colored Troops (USCT) regiments, in some cases fleeing their enslavers. 
After the Civil War, Tubman left the Chesapeake and moved to her new house and farm in Auburn, New York, where the family and friends she had rescued from slavery waited for her. She supported herself and many others on her farm, using the skills she learned on the Chesapeake's landscapes. Tubman continued her fight for freedom, equality, justice and served the community, ensuring her legacy as one of America's greatest heroes.
The lessons the Hidden Chesapeake provided Tubman were an integral part of her everyday life and a key to her skills, survival, savvy and long-term activist success.