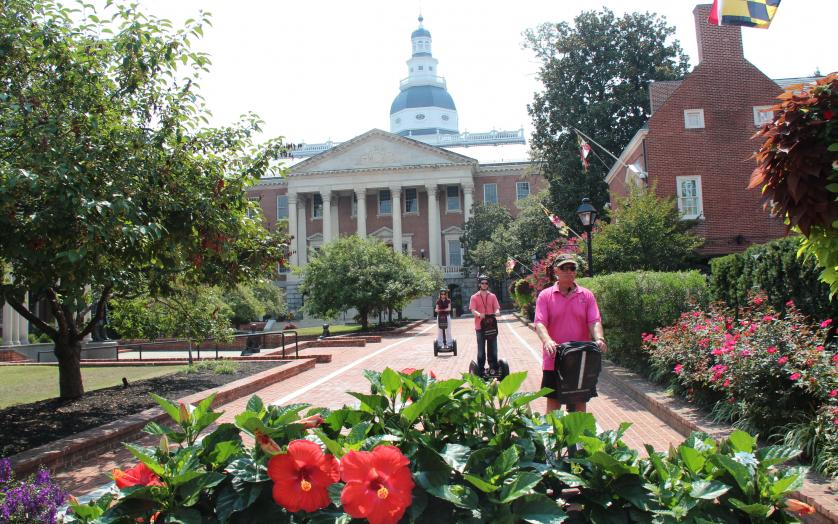 Visit Annapolis
Baltimore and Annapolis Student Tour
Four days and three nights of fun for students in Baltimore and Annapolis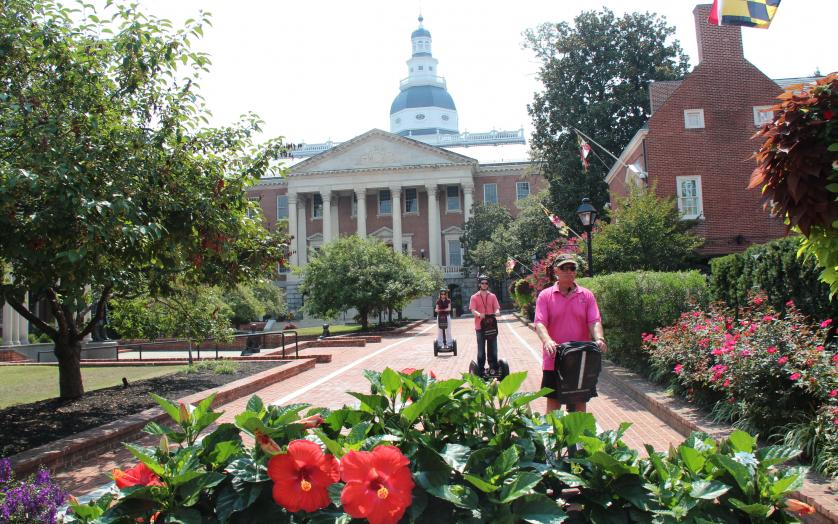 Visit Annapolis
Day 1:
Baltimore is home to the Star-Spangled Banner and the birthplace of American Railroading.  Arrive late morning and begin with a visit to Fort McHenry National Historic Monument & Shrine. Here students will meet with their guide and learn the story behind the writing of our National anthem by Francis Scott Key. Then travel to the Star-Spangled Banner Flag House to see where the 30' x 42' flag was sewn. Dinner can be enjoyed at the Hard Rock Café, Phillip's Seafood or Dick's Last Resort. Everyone can enjoy free time at the Inner Harbor before checking into an area hotel.
Day 2:
Following breakfast, board your coach for a fun and informative day exploring "Bawlmer." See Baltimore's painted screens, marble steps, and where the Ravens and Orioles play. Learn about American railroading at the B & O Railroad Museum, experience sea life at the National Aquarium and discover dinosaurs, space and more at the Maryland Science Center. Then take a historical tour by water, on a narrated boat ride, such as the Annapolitan II or Spirit of Inner Harbor. Dinner tonight is in Little Italy, a vibrant neighborhood just past the Inner Harbor. This evening, choose from: an Orioles game (in season), a Ghost Tour, Duck Pin Bowling or Dance Party at the hotel.
Day 3:
Following breakfast, spend the day in Annapolis. Visit the Maryland State House, and see homes owned by signers of the Declaration of Independence. Next, tour the U. S. Naval Academy, the Chapel and the Crypt of John Paul Jones, and Bancroft Hall, where the midshipmen live. Enjoy lunch at the Dry Dock Restaurant on the grounds of the Academy and an afternoon cruise on the Severn River. Allow the students to burn off some energy on zip lines and climbing towers at Terrapin Adventures. Then enjoy dinner and a show at Toby's Dinner Theatre or at Medieval Times Dinner & Tournament.
Day 4:
Add in some art education with a visit to the American Visionary Art Museum, Walters Art Museum or the Baltimore Museum of Art. To increase a student's knowledge of African-American history, suggest the National Great Blacks in Wax Museum and the Reginald F. Lewis Museum of Maryland's African American History & Culture. For sporting interest, perhaps a behind-the-scenes tour at Camden Yards. Another possibility is the Port Discovery Children's Museum.