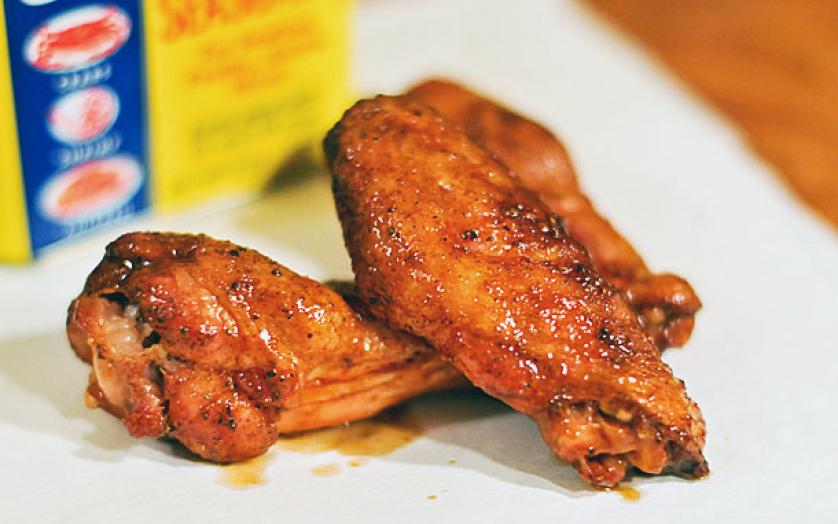 SeriousEats.com
Grilled Old Bay Wings Recipe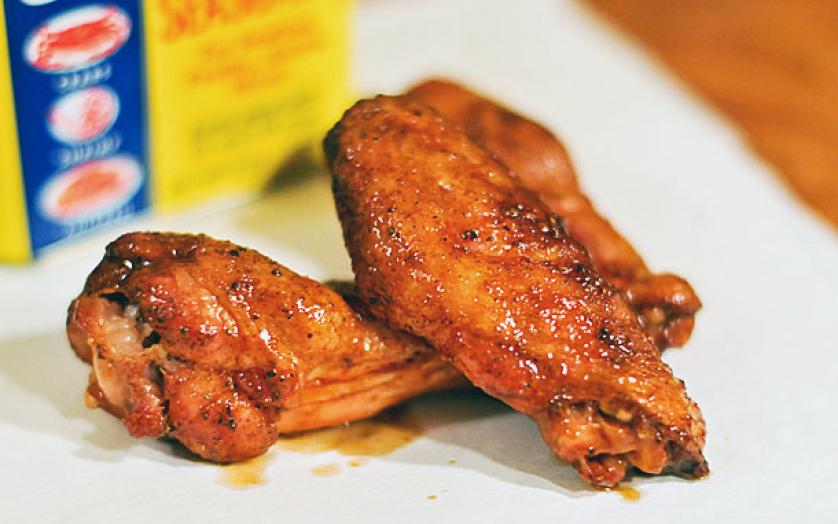 SeriousEats.com
Grilled Old Bay Wings
When people think of Maryland, the iconic shape of an Old Bay can is probably one of the first things to come to mind since we put it on everything! It's no wonder Old Bay Wings are a staple at restaurants and pubs across the Old Line State.
Total time: 35 minutes
Serves: 4
Ingredients:
☐  3 pounds of chicken wings, separated
☐  ¼ cup flour
☐  1 stick unsalted butter
☐  1/4 cup Frank's® RedHot Original Cayenne Pepper Sauce
☐  Old Bay seasoning (lots!)
☐  2 lemons, juiced
☐  Blue cheese or ranch dip for dressing
☐  Celery sticks, (optional)
Step 1: Preheat oven to 425° and pat wings dry.
Step 2: For the sauce, in a small, thick-bottom pot, melt the butter, whisk in 2 tbsp of Old Bay, lemon juice, and hot sauce, then let cool.
Step 3: Set aside half of the sauce, and toss the wings in the remaining lukewarm Old Bay sauce.
Step 4: Grill wings over medium-high grill 20-25 minutes, turning frequently, until chicken is cooked completely and skin is deliciously crisp.
Step 5: Toss the wings in the remaining sauce, serve with dip and celery sticks.