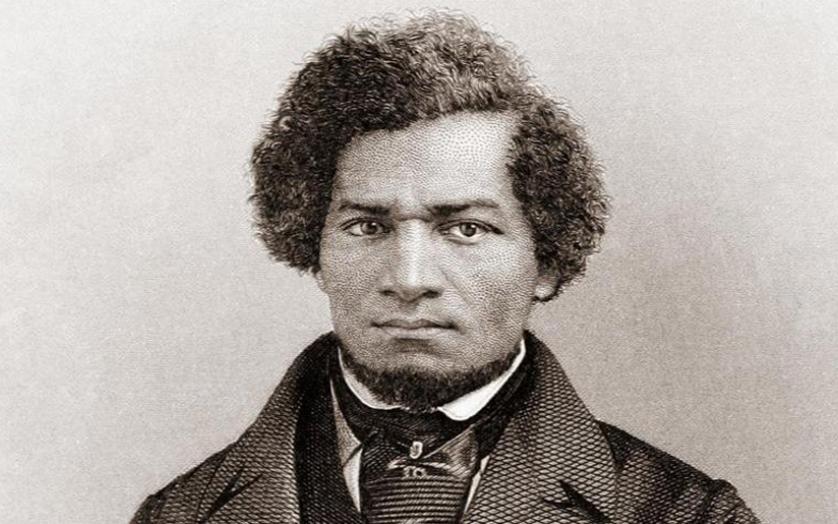 Deep Roots, Soaring Wings: Frederick Douglass and His Maryland Ties
A Biographical Sketch of Frederick Douglass's Life in Maryland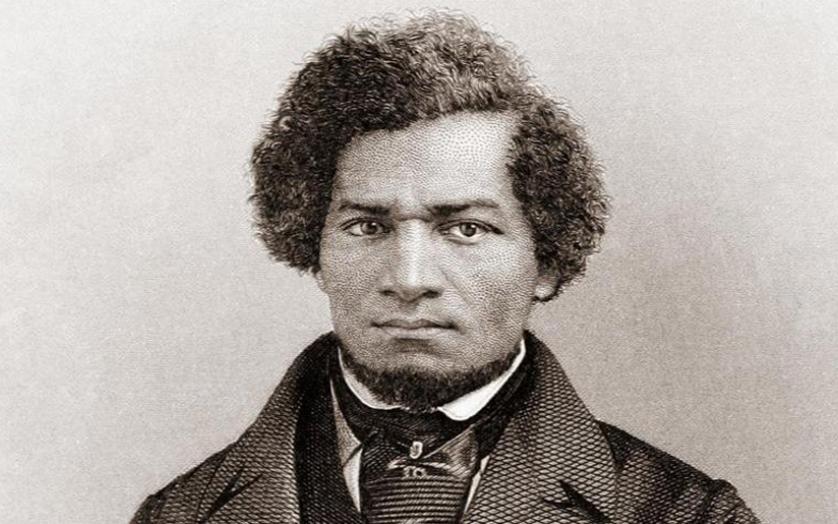 Frederick Douglass's Life in Maryland
Born into slavery in February of 1818, Frederick Augustus Washington Bailey never knew his actual birthday. He chose for himself February 14, and gave himself the name Frederick Douglass. Douglass was born on Holme Hill Farm, near Hillsboro, on the banks of Tuckahoe Creek. For a bold and brilliant child, the lush fields and clear Maryland waters might have been a little patch of heaven. All it lacked was freedom.
Even when measured against the cruel realities of 19th-century American slavery, Douglass's life was hard. As an infant, the customs of slavery saw him stolen from his mother, and he grew up barely knowing her. He was 6 years old when, at an age children now begin kindergarten, he was sent terrified and alone to the Lloyd Plantation in Wye Mills. Two years later his master presented him as a gift to a relative in Baltimore.  
Today, the drive is measured in minutes; for an 8-year-old boy crossing the wide Chesapeake, trading Eastern Shore farm fields for the cobbled streets of Baltimore, it might have been another world. Douglass lived in the busy port of Fells Point where travelers whose freedom took them around the world shared streets with men and women born bound in slavery. It gave him a hunger for the world. He taught himself to read, bought his first book, The Columbian Orator, and used it to hone his remarkable oratory skills. He joined the Bethel A.M.E. Church, and opened his eyes to the necessity of freedom.
In 1831, the whims of his master sent him to back to St. Michaels on the Eastern Shore. Just 15 years old, he founded a Sunday school and, in secret, taught his students to read. When this "crime" was discovered, his master sent him to live under a slave breaker by the name of Edward Covey. Famous for his abilities and feared for his cruelty, Douglass often felt the sharp bite of Covey's whip. But Frederick Douglass was not a man to be broken. "Eastern Shore corn and Eastern Shore pork gave me my muscle," Douglass once said, and – inevitably – he used those muscles to fight. Douglass would never again taste the slave breaker's whip.
Douglass's keen mind and deep well of courage marked him as a danger to the plantation, and an attempted escape from the Freeland Farm on the Eastern Shore resulted in his brief arrest. At age 18, and now a man, he was sent back to Baltimore where he learned a trade caulking ships, and met Anna Murray, an abolitionist, born free in Denton on the Eastern Shore. On September 3, 1838, he escaped by train to the North, where he took the name Frederick Douglass. Douglass and Murray quickly married, and became partners in the great crusade for equality.
In 1878, a free man of 60 years, Frederick Douglass returned to the Eastern Shore to gather a bit of the soil that had shaped him and to see the place that he had, in turn, reshaped. Enslaved, Douglass was a threat to one plantation owner. In freedom, his books, his speeches, and his tireless resolve made him a hammer that helped break the terrible machine of slavery. "I am an Eastern Shoreman, with all that name implies," he said,  laying the equal claim of all men to the land of their birth. "I love Maryland and the Eastern Shore."  
Related Content