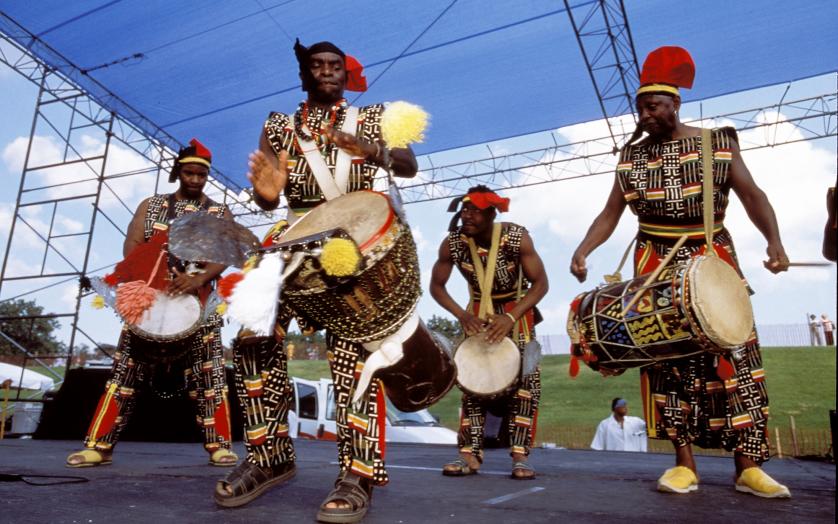 Cultural and Heritage Festivals
Maryland has been a melting pot of cultures and ethnic heritage for four centuries, and their diverse charms are celebrated throughout the state in lively, friendly festivals.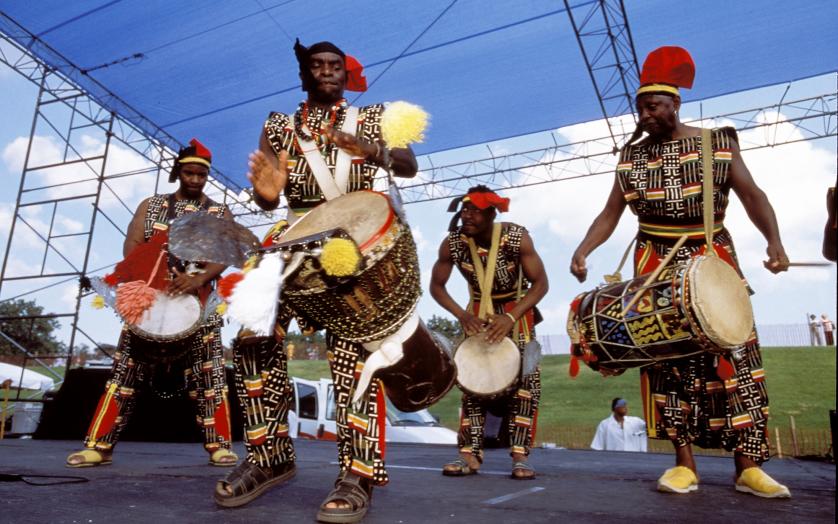 The Maryland Folk Festival 
Make your plans now to join us in Salisbury, Maryland, for the Maryland Folk Festival— a diverse celebration of arts, culture, and heritage.
This large-scale multi-day outdoor event, celebrates the roots, richness and variety of American culture. It features hundreds of the nation's finest musicians, dancers, craftspeople and other keepers of culture in performances, workshops, and demonstrations, plus children's activities,  non-stop participatory dancing, storytelling, parades, and more.
Best of all, it's FREE!
Ethnic Festivals
All manner of ethnic festivals dot Maryland's landscape, from Polish to African, Greek to Korean, and Hispanic/Latinex to Ukrainian. Even the unique Baltimore "Bawlmer Hon" culture is celebrated at HONFEST. The CARIBBEAN CARNIVAL and Parade in Baltimore's Druid Hill Park draws visitors from across Central Maryland and the District of Columbia as does the AFRAM FESTIVAL. The annual KUNTA KINTE HERITAGE FESTIVAL is held at the Annapolis City Dock. Several festivals across Maryland pay tribute to Hispanic and Latino cultures, with music, crafts, children's activities, and food including Fiesta Latina, Columbia Pro Cantare, and the annual Hispanic festivals in Frederick and Adelphi.
The First Americans
Native American "pow-wows," or dance gatherings, celebrate the heritage of both the indigenous tribes of Maryland and those from across the continent with crafts, classes, food, drumming and dancing. Maryland's Piscataway tribe hosts the American Indian Festival in Upper Malboro. The Howard County Pow-Wow is a smaller, more intimate celebration, while the annual Baltimore American Indian Center Native American Festival is a larger, more comprehensive event. Others, such as American Indian Heritage Day at the Jefferson Patterson Museum in Calvert County, are simple celebrations of Native American heritage as part of local history.
Scottish, Irish, and Celtic Festivals
Festivals to celebrate and preserve Scottish, Irish and Celtic heritage happen in every corner of the state throughout the year, so there are plenty of opportunities to dust off that kilt and get your Irish or Scottish on. The Mid-Maryland Celtic Festival includes whiskey tastings, scything demonstrations, dancers and pipers. The Maryland Irish Festival at the Maryland State Fair Grounds in Timonium features traditional music and the Kilts and Craic 5K run. The oldest Celtic celebration in Maryland, the Southern Maryland Celtic Festival, is generally held at the Jefferson Patterson Park and Museum. Elkton's annual Fair Hill Scottish Games has competitions for athletics, dance, fiddling and piping, as well as the Sheep to Shawl game, where contestants sheer, spin and weave in a frenetic race against their fellow contestants (and common sense).
Waterfront Festivals
Annual festivals along the Chesapeake Bay waterfronts—at places like Crisfield, Solomons, Fells Point, Annapolis, St. Michaels and Havre de Grace—celebrate the livelihoods of the Bay's watermen and the seafood they bring to dining tables, with everything from educational exhibits to boat parades. Crisfield, which bills itself as the Crab Capital of the World, holds its annual J. Millard Tawes Crab & Clam Bake (the event is named after Maryland's 54th Governor, a native of Crisfield). Crisfield also hosts a National Hard Crab Derby every Labor Day weekend highlighted by—you guessed it—crab races (there's also crab cooking and picking contests for foodies). Not to be outdone, St. Michaels holds an OysterFest at the Chesapeake Bay Maritime Museum with live music, boat rides and cooking demonstrations. And duck hunting and the craft of decoy carving are highlighted during Easton's popular Waterfowl Festival.
Agricultural Celebrations
Mother Nature's bounty is recognized with county fairs throughout almost every county in the state, as well as at the Maryland State Fair in Timonium. Harvest festivals galore celebrate the annual crops of peaches, strawberries, apples, pumpkins and even honey at the Maryland State Beekeepers Association's Annual Maryland Honey Harvest Festival. Even wine and beer are recognized at September's Maryland Wine Festival in Westminster and Baltimore Beer Week.