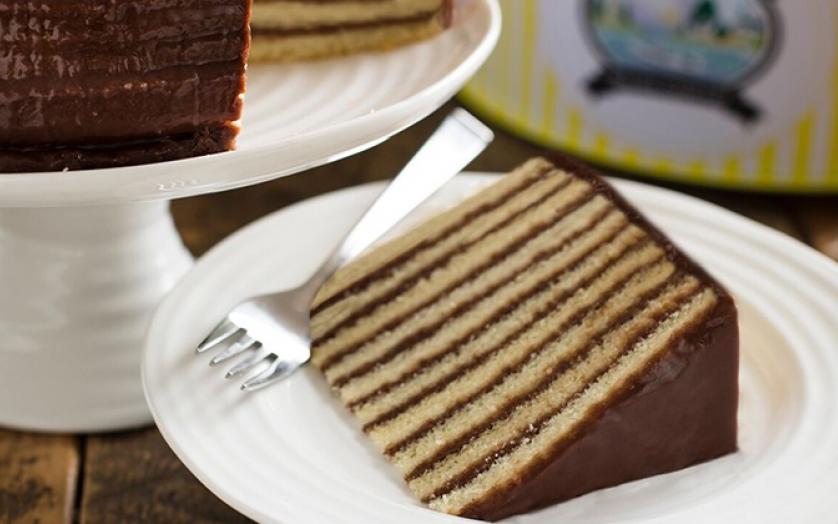 Smith Island Baking Company
Mrs. Kitching's Original Smith Island Cake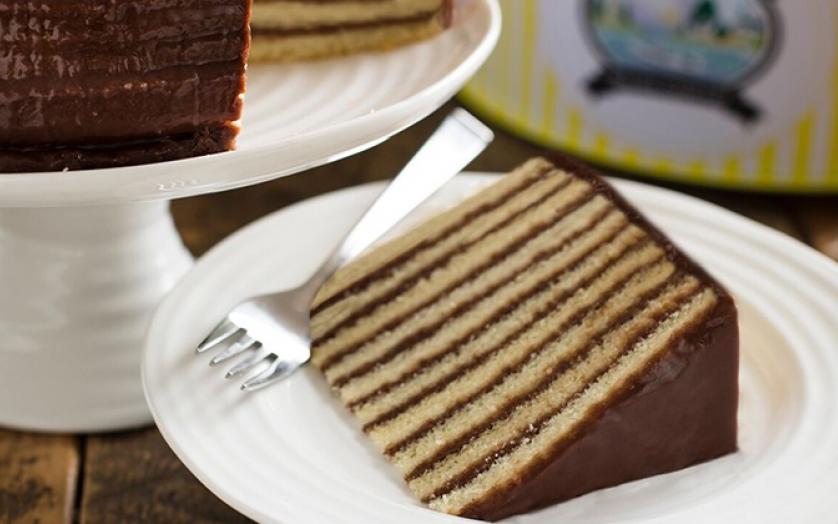 Smith Island Baking Company
Mrs. Kitching's Original Smith Island Cake
Smith Island Layer Cake With Traditional Chocolate Icing
A beloved Maryland tradition, the official Maryland State Dessert is a standout on any table. With its thin layers of delicate yellow cake each slathered in a decadent schmear of icing, Smith Island cake would be too beautiful to eat… if it weren't so darned delicious!
No one is quite sure where this delicious dessert got its start, but many folks credit Mrs. Frances Kitching, whose easy and amazing recipe from Smith Island's official cookbook is presented here. Try it, wow your friends, and let us know how much you loved it!
Ingredients for Layer Cake
☐ 2 cups sugar
☐ 2 sticks unsalted butter, cut into chunks ( 1 cup)
☐ 5 eggs
☐ 3 cups flour
☐ ¼ teaspoon salt
☐ 1 heaping teaspoon baking powder
☐ 1 cup evaporated milk
☐ 2 teaspoons vanilla
☐ ½ cup water
Step 1: Cream together sugar and butter. Add eggs one at a time and beat until smooth. Sift together flour, salt, and baking powder. Mix into egg mixture one cup at a time. With mixer running, slowly pour in the evaporated milk, then the vanilla and water. Mix just until uniform.
Step 2: Put three serving spoonfuls of batter in each of ten 9-inch lightly greased pans, using the back of the spoon to spread evenly. Bake three layers at a time on the middle rack of the oven at 350° for 8 minutes. A layer is done when you hold it near your ear and you don't hear it sizzle.
Step 3: Start making the icing when the first layers go in the oven. Put the cake together as the layers are finished. Let layers cool a couple of minutes in the pans. Run a spatula around the edge of the pan and ease the layer out of the pan. (Don't worry if it tears; no one will notice when the cake is finished.) Use two or three serving spoonfuls of icing between each layer. Cover the top and sides of the cake with the rest of the icing. Push icing that runs onto the plate back onto the cake.
Ingredients for Chocolate Icing
☐ 2 cups sugar
☐ 1 cup evaporated milk
☐ 5 ounces unsweetened chocolate
☐ 1 stick unsalted butter
☐ ½ to 1 teaspoon vanilla
Step 1: Put sugar and evaporated milk in a medium pan. Cook and stir over medium-low heat until warm.
Step 2: Add chocolate and cook to melt.
Step 3: Add butter and melt.
Step 4: Cook over medium heat at a slow boil for 10 to 15 minutes. Stir occasionally. Add vanilla. Icing will be thin but thickens as it cools.
Customize Your Cake!
You can add nuts (usually black walnut or pecans), fruit (some only in-season), candy bar pieces, jams or jellies to almost any cake depending on the baker. Some vendors already offer unusual combinations such as: Black and Red (devil's food and red velvet alternating layers), Checkered Cake, Neapolitan, and more. These delicious cakes freeze well either whole, in sections or by the slice.
Publisher Credit: 1981 by Tidewater Publishing and 2011 by Schiffer Publishing, LTD
More Taste of Maryland Recipes....