At the heart of Maryland, you'll find the Chesapeake Bay. Celebrate this national treasure, its people and our traditions at these amazing events.
Photo By: Clark Vandergrift
1

National Hard Crab Derby

The fastest crabs on Earth go toe-to-toe (Or, more accurately, claw-to-claw) in this race for ultimate crustacean supremacy. Don't miss crab cook offs, carnival rides, great music, and (of course) the crowning of the beautiful Miss Crustacean 2017.
Crisfield
---
More about National Hard Crab Derby
---
Type:
Events
---
Location:
715 Broadway
Crisfield, MD 21817
410-968-2500
---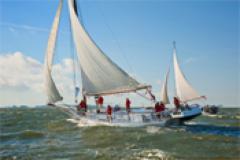 2

Deal Island Skipjack Races and Island Fest

There's nothing more beautiful than a line of skipjacks under sail. This annual festival brings working skipjacks from across the bay to race for the title of fastest in the fleet. Island Fest also offers music, amazing food, a car show, fishing tournament, skiff races and a boat docking exhibition by the "Chesapeake Cowboys."
Deal Island
3

Maryland Seafood Festival

Enjoy the best of the bay's bounty while taking in stunning views of the Bay Bridge. Enjoy paddle-boarding, sand soccer, and the famous crab soup cook-off. A Maryland favorite since 1966.
Annapolis
---
More about Maryland Seafood Festival
---
Type:
Events
---
Location:
1100 E College Pkwy
Annapolis, MD 21409
410-353-9237
---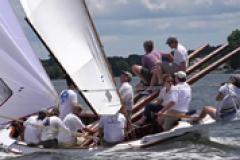 4

Chesapeake Log Canoe Races

These beautiful, traditional Chesapeake sailboats have plied the waters of the bay for more than 150 years. Experience the beauty of these white hulled sailing wonders going head to head during log canoe races up and down the Chesapeake. Find out information on the Labor Day Race Series, the Higgins & Commodore Races, and the Bartlett Cup on our events pages.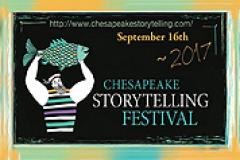 5

Chesapeake Storytelling Festival

Take a magical journey through the history – both real, and imagined – of Maryland's Chesapeake region. Enjoy tall tales, folklore and more.
Wye Mills
6

Choptank Heritage Skipjack Race

See the skipjack parade and watch the race from Long Wharf Park while enjoying great food, crafts, and even a radio-controlled skipjack regatta.
Cambridge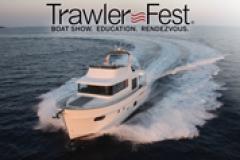 Photo By: TrawlerFest
7

TrawlerFest In-Water Boat Show

PassageMaker's stand-alone series of boat shows, specifically designed for cruising-under-power enthusiasts. Nation's best in-water display of new & pre-owned cruising powerboats, firstclass boating courses and more.
Bay Bridge Marina
Stevensville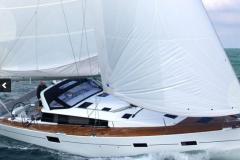 Photo By: United States Sailboat Show
8

United States Sailboat Show

Bring the family to this world-famous sailboat show where you will find something for everyone; seminars, clothing & accessories, and boats of all sizes. Enjoy the many shops and restaurants in historic Annapolis.
Annapolis City Dock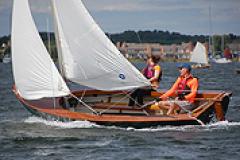 Photo By: Chesapeake Bay Maritime Museum
9

Mid-Atlantic Small Craft Festival

People have been building boats on the Chesapeake for thousands of years. This festival gathers hundreds of amateur and professional boat builders in an amazing flotilla of fun.
St. Michaels
---
More about Mid-Atlantic Small Craft Festival
---
Type:
Events
---
Location:
213 N. Talbot St
St. Michaels, MD 21663
410-745-2016
---
Photo By: United States Powerboat Show
10

United States Powerboat Show

Miles of docks exhibit everything from luxurious motor and ocean-going yachts and "down east" trawlers to high-performance powerboats and offshore fishing machines. On display are boats of every style from 8' to 80' including water toys of all types, express cruisers, inflatables, paddle boards, ski boats, trailerable powerboats, pontoons, and an extensive collection of center console fishing boats.
Annapolis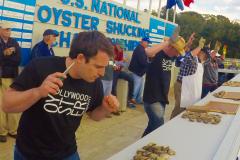 Photo By: St Mary's County
11

U.S. Oyster Festival

Now in its 51st year, celebrate the opening of Maryland's traditional oyster season at the US Oyster Festival. Home of the National Oyster Shucking Championships and King Oyster.
St. Mary's County
---
More about U.S. Oyster Festival in St. Mary's County
---
Type:
Events
---
Location:
42455 Fairgrounds Road
Leonardtown, MD 20650
301-863-5015
---