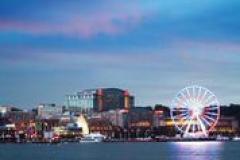 Image Credit: Courtesy of National Harbor
National Harbor
Dine with celebrity chefs, shop 'til you drop, stroll the boardwalk along the beautiful Potomac River, take your vacation to new heights on the spectacular Capital Wheel—and that's just your first day! There's always something new, and so much to do in National Harbor.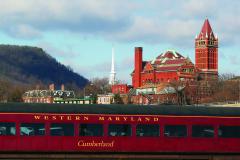 Western Maryland
Home to history, innovation, beauty and adventure, Western Maryland is unique in its wealth of opportunities for enjoying outdoor activities, exploring U.S. history and architecture and more. In Western Maryland, getting away feels like coming home. Find out more about things to see and do in Western Maryland.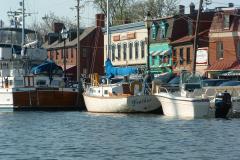 Central Maryland
From Annapolis—Maryland's capital city and the Sailing Capital of the World—to the eclectic fun of Baltimore, to the Piedmont forests and the shores of the Chesapeake Bay, the Central Region offers thriving cultural destinations, history, music and more. With so much to do, where do you start? Find out more....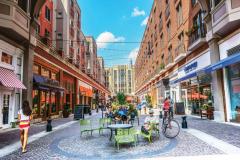 Image Credit: Eh Pien
Capital Region
Just outside Washington, D.C., unforgettable adventures await. Delight your senses, satisfy your cultural and culinary cravings, and explore history throughout Frederick, Montgomery and Prince George's Counties. Find our about things to see and do in the Capital Region